Shannon Sharpe criticized the Milwaukee superstar Giannis Antetokounmpo for limiting the team's talent by allocating roster spots to his brothers, Thanasis and Kostas. Sharpe's tweet sparked discussion among NBA observers and fans, claiming that the Bucks might use the two roster spots to sign better players. Some individuals agreed with Shannon Sharpe on the criticism aimed at Giannis Antetokounmpo.
In light of recent events, in a tweet, Sharpe Sharpe wrote: "You keep talking about surrounding you with talent. There's 2 spots being occupied by your brothers." Sharpe's comments might not sit well with Giannis. Some people stood up for Giannis, arguing that he had a right to play with his siblings and that they had earned their spots on the team.
The Bucks have already signed the brothers of Giannis Antetokounmpo. Kostas and Thanasis both joined the group in 2020. Although they only had minor roles with the Bucks, both players contributed significantly to the team. Thanasis averaged 2.9 points and 2.4 rebounds per game in the 2022–23 season. In each game, Kostas averaged 1.3 points and 1.0 rebounds. 
Giannis has made it clear that his brothers can support him in achieving his desire to win a championship with the Bucks. In 2020, Giannis said, "I think they can help us win. They both play well and are motivated to put in a lot of effort."
Also Read: Giannis Antetokounmpo responds to knee injury reports with hilarious CLAP BACK on social media
Shannon Sharpe's argument on the favoritism in the Giannis Antetokounmpo saga
Sharpe stated that if the Bucks had filled the two roster spots Giannis's siblings occupied with stronger players, they would have performed better in the 2022–23 playoffs. On Undisputed, Sharpe said, "The Bucks could have used those two roster spots to sign better players."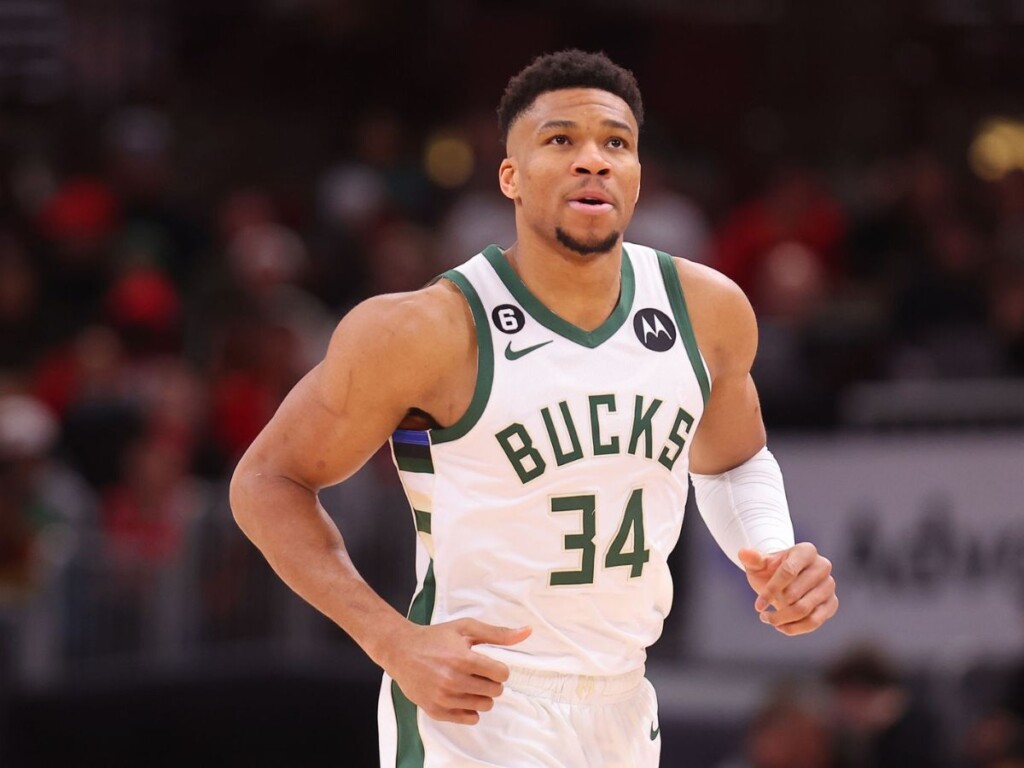 Additionally, Sharpe said the Bucks must alter to capture a title. Sharpe declared a need for change for the Bucks. They must provide Giannis with better assistance and better talents.
The Bucks have not yet made any statements regarding their offseason roster changes. But Sharpe's remark leads to discussions about whether the Bucks should back Giannis more. It's important to remember that Sharpe's assertion was just an assertion. No proof exists to support the claim that Giannis limits Milwaukee's talent by giving his siblings roster spots. His brothers may be helping the team in ways not typically reflected in the stats.
Whether or not the Bucks believe Giannis' brothers are helping the team will ultimately be decided. If they do, they'll probably keep them on the roster, and if not, they may try to sign more players during the offseason. If the Bucks modify their roster over the summer, we won't know for certain until after. However, Sharpe's comment has sparked a debate over whether the Bucks should give Giannis more support.
In Case You Missed:
Follow Firstsportz on WhatsApp Channel