On Saturday, Nets star Kevin Durant took to Twitter to criticize Hall of Famer Shaquille O'Neal for a remark he made on "Inside the NBA" earlier this week. O'Neal admitted he did not know who Rui Hachimura was before the Lakers acquired him.
It all started with Shaquille O'Neal claiming he doesn't know Hachimura, "If you ain't a top 10 player, I don't know who you are… I'm not watching the Bullets or the Wizards," to Which Kevin Durant replied with a tweet, "Shaquille doesn't know ball?"
O'Neal went beyond simply telling Durant that he, "knows ball." O'Neal responded to a short clip from Durant's podcast "The ETCs," in which Durant explained why he prefers J. Cole's music over Kendrick Lamar's.
O'Neal tweeted, "I don't kno(w) ball, but I kno(w) how to brush my hair or decide to cut it when I was going bald. Love always THE BUS DRIVER." Durant responded to the slurs with a witty retort, "Damn, I got cooked for asking a simple question."
"The Bus Driver" signature alludes to fellow Hall of Famer Charles Barkley's remarks about Durant on "The Dan Patrick Show" in 2020. Durant will remain a "bus rider" until he leads Brooklyn to a championship, according to Barkley, dismissing the championships he won with Golden State in 2017 and 2018.
Related: "He's going to find his self in the G league" Fans ANNOYED at Ben Simmons passing up open looks at the rim multiple times
After Kevin Durant called him out, Joel Embiid retaliated savagely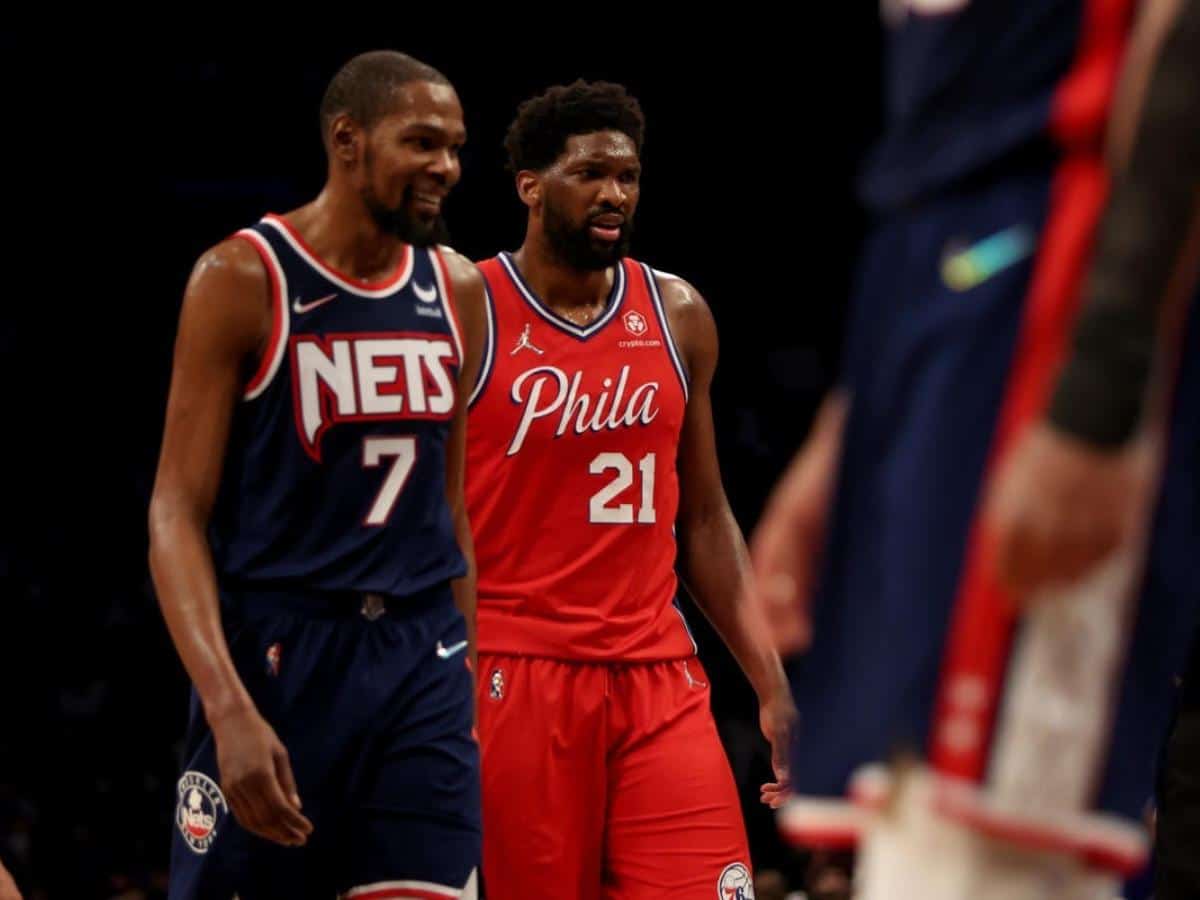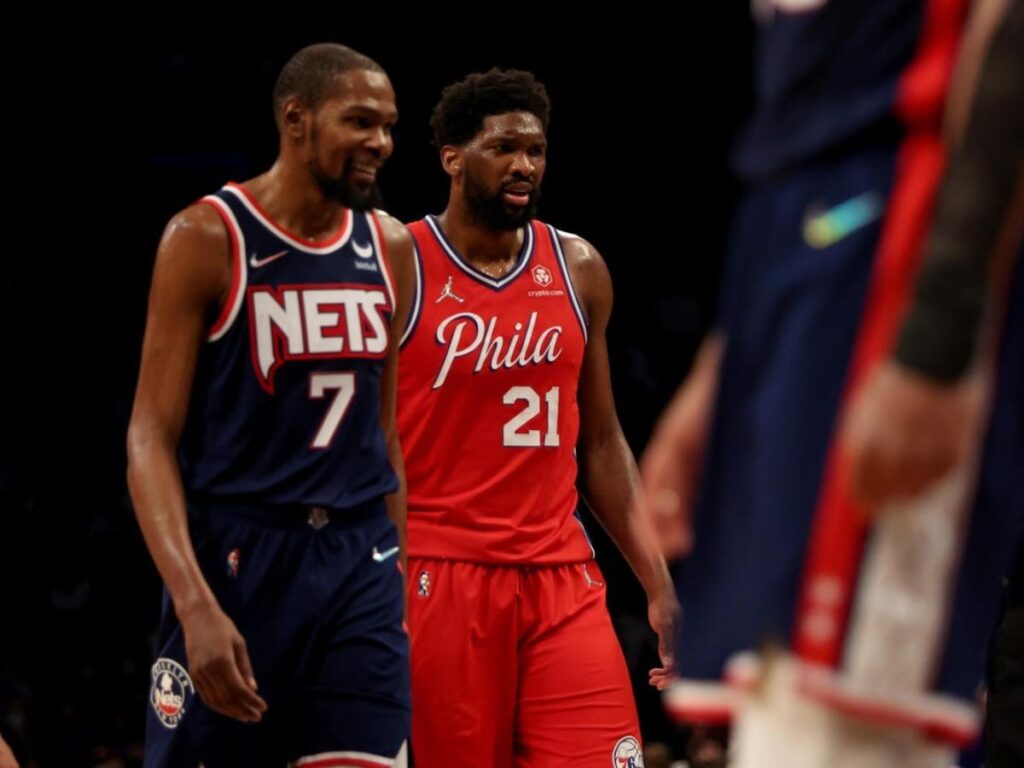 Joel Embiid and Kevin Durant have one of the league's most compelling rivalries. When the Philadelphia Sixers play the Brooklyn Nets, both players are fiercely competitive and go after each other. Fans got what they wanted last week when the 76ers played the nets despite Durant being out with an injury (knee).
Kevin Durant, who has been out for weeks with an MCL sprain, thought Joel Embiid's celebration was improper against the Brooklyn Nets. Durant immediately referred to Joel Embiid's celebration as "trash" in a tweet. The Big Man then gave him the appropriate reply in return.
Inevitably, Joel Embiid responded to the tweet on Twitter. A reference to DX's tagline from '90s pro wrestling, Joel Embiid cited Durant's tweet and replied with the #suckit. He also sent an edited video of himself performing crotch chops over DX's theme tune and entrance video.
In a playoff-like atmosphere, the 76ers defeated the Brooklyn Nets 137-133 at the Wells Fargo Center. Tyrese Maxey, Joel Embiid, and James Harden all had standout performances as the 76ers extended their winning streak to six games.
In Case You Missed:
NBA Officials throw Ben Simmons out for arguing during Nets vs. Suns showdown
Joel Embiid gives Ben Simmons a revengeful STARE DOWN in first meeting since last season's trade
Do follow us on Google News | Facebook | Instagram