The Boston Celtics kept their playoff hopes alive with a heart-stopping victory over the Miami Heat in Game 6 of the NBA Eastern Conference Finals. The game ended with a remarkable buzzer-beating placed by Celtics guard Derrick White, leaving sports analyst Skip Bayless in complete shock.
White's clutch play came with just one-tenth of a second remaining on the clock, as the Celtics found themselves trailing 103-102. With the season hanging in the balance, White soared through the air, tipping in the game-winning basket to secure a 104-103 victory for Boston.
Speaking to TNT's Allie LaForce after the game, White expressed his joy at the team's victory, emphasizing their resilience and willingness to fight for each other. With their backs against the wall, the Celtics now face a crucial Game 7, where they must find a way to secure one more win to advance to the NBA Finals.
"I still have not recovered from Saturday night," Bayless said. "My wife is still not speaking to me because I threw a fit. She walked in and said, 'What do you want to eat?' and I'm like, 'What do I want to eat? Did you just watch? I was watching one room, she was watching the other.' She was like, 'Yeah, there's still another game.' No, there's not. It's over, okay? I got it."
Bayless added:
"That game, for me, just might have been the wackiest, nuttiest, craziest game I have ever tried to figure out what happened in. I couldn't even sleep on Saturday night. I couldn't figure it out because nothing about the game made sense."
Related: Who is Derrick White's wife, Hannah Schneider?
Stellar performances by Derrick White, Jayson Tatum, and Jaylen Brown drive Celtics to victory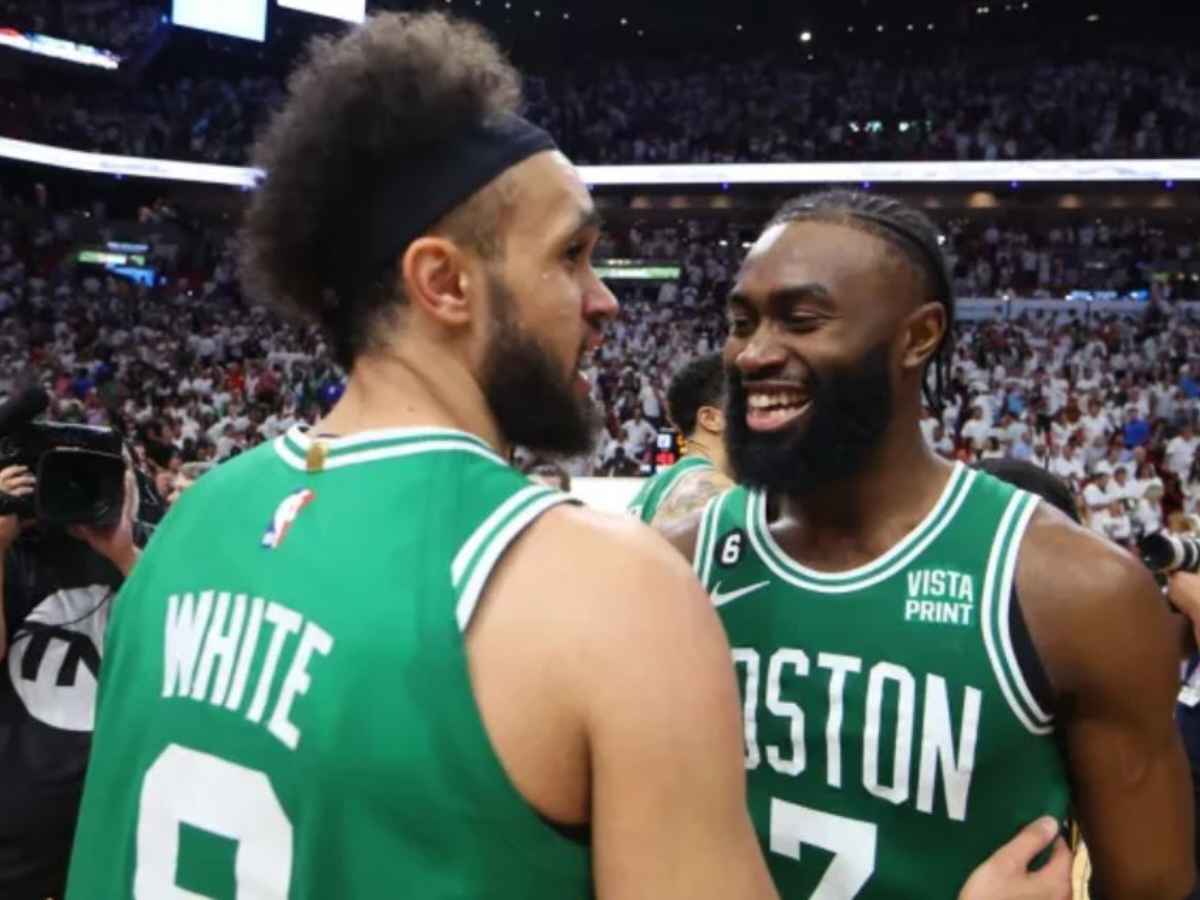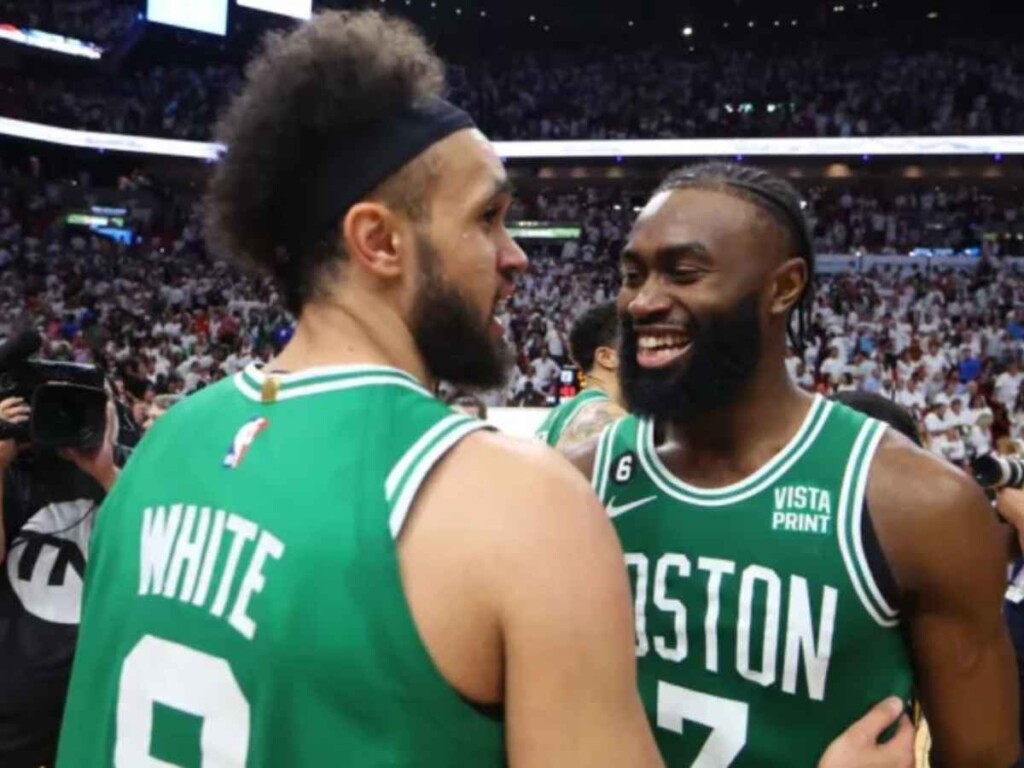 While Derrick White will be remembered for his game-winning tip-in, it was a collective effort from the Boston Celtics that pushed them to victory in Game 6. Alongside White's crucial contribution, Jayson Tatum and Jaylen Brown displayed their scoring ability, combining for an impressive 57 points and 21 rebounds.
White, in addition to his heroic play, showcased his versatility throughout the game. The guard finished with 11 points, six assists, four rebounds, and three blocks, highlighting his impact on both ends of the court. His timely interventions and aggressive defense played a crucial role in keeping the Celtics within striking distance.
Jayson Tatum continued his outstanding playoff campaign, leading the team in scoring with his 31-point performance. His offensive ability was on full display, as he consistently found ways to penetrate the Heat's defense and make key shots. Jaylen Brown provided invaluable support, contributing 26 points and displaying his speed and rebounding skills.
On the opposite side, the Miami Heat were dealt a hurtful blow as their dream of reaching the NBA Finals was dashed. Despite Jimmy Butler's team-high 24 points, his shooting struggles proved costly, as he missed 16 of his 21 field goal attempts. The Heat now face a challenging Game 7, where they will need to regroup and find a way to regain their momentum.
As the Boston Celtics prepare for the decisive Game 7, the basketball world remains captivated by the unpredictable nature of this thrilling playoff series. Celtics fans and basketball enthusiasts alike eagerly await the conclusion of this exciting Eastern Conference Finals matchup.
In case you missed it: