The Minnesota Timberwolves have been struggling for years, failing to make the playoffs since 2018 and posting losing records every season. But according to 50 Cent, there is a simple explanation for their misfortune: Ja Rule.
The hip-hop mogul, who has been feuding with Ja Rule for over 20 years, took to Instagram to accuse his rival of cursing the Knicks, one of the most storied franchises in the NBA. He shared a video where he said: "This is the worst that ever happened. Look at this s**t. This is Ja Rule's fault. He put a curse on the whole team."
He then showed a photo of Ja Rule performing at halftime during a Knicks game in 2019, where he faced a hostile crowd and technical issues. He also made fun of him for saying, "Are we ready?" and getting no reaction from the fans. He wrote: "I told y'all before you can't show this n***a love. He is bad luck."
Ja Rule claps back: "He don't want this smoke"
Also Read: LaVar Ball gives LeBron James' son Bronny RADICAL career advice ahead of future as NBA star
50 Cent vs Ja Rule: The rap beef that spilled over to the NBA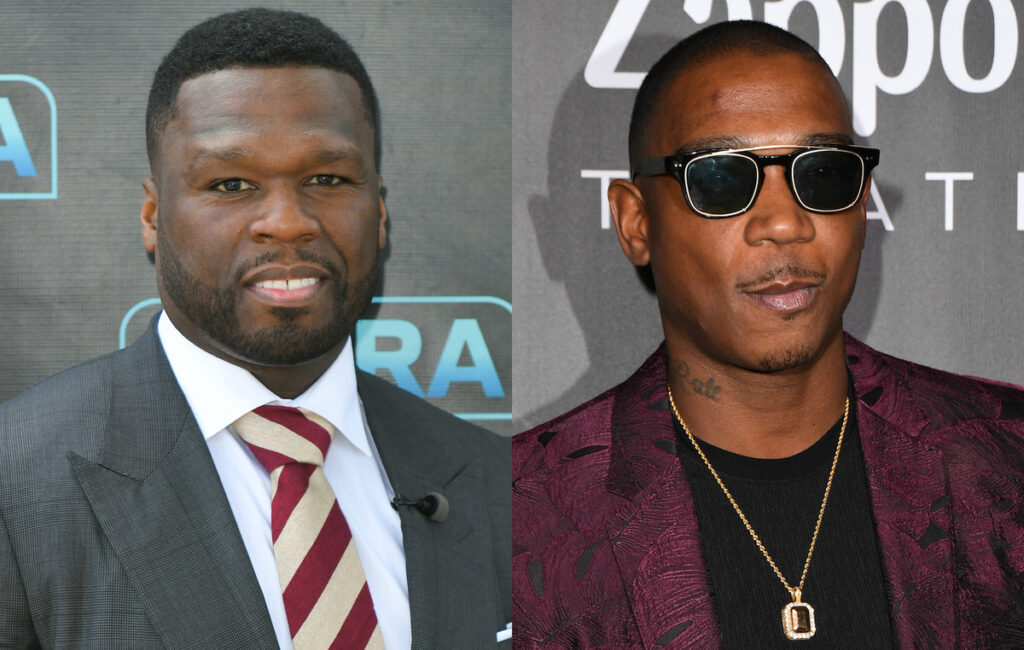 Ja Rule was quick to respond to 50 Cent's taunts, posting his own videos and memes on Instagram. He reminded him of their infamous brawl at Madison Square Garden in 2000, where 50 Cent was reportedly stabbed by one of Ja Rule's associates. He said: "Curtis is that you… 🤣 of all people you know what I did to you in the garden!!! 😩😂🤣 #iconn #lebronjames #superstarz"
He also name-dropped LeBron James, the four-time NBA champion who recently joined back with the Lakers after his ankle injury, suggesting that he was more successful than 50 Cent. He said: "I own real estate in this n***a head… 😂🤣😭 and trust me he don't want this smoke!!! #PettyMurphy #peopleschamp #Iconn"
He also shared a meme that showed him laughing and 50 Cent crying, with the caption: "When the hate don't work they start telling lies…"
The two rappers have been at odds since the late 1990s when they were both rising stars in the New York rap scene. Their beef escalated over the years, with 50 Cent accusing Ja Rule of being a fake gangster and a copycat of Tupac Shakur, and Ja Rule accusing 50 Cent of being a snitch and a sellout. Their beef has also involved other artists, such as Eminem, Dr. Dre, Fat Joe, Ashanti and Lloyd Banks. They have both released multiple songs dissing each other, such as "Wanksta", "Back Down", "Clap Back" and "Loose Change".
Despite their long history of animosity, they have both expressed interest in settling their differences in a Verzuz battle, a popular online series where two artists play their hits and compete for fans' votes. However, no official announcement has been made yet. In the meantime, fans can enjoy their ongoing social media war, which shows no signs of slowing down anytime soon.
In Case You Missed:
"I've got to go across the Bay and slap Steph Curry," Kareem Abdul-Jabbar takes a jibe at the Warriors superstar for making his play style obsolete
"It was a total annihilation," NBA Twitter goes BALLISTIC after the Bucks' 41-point humiliation to the Celtics at home
"AD gotta file s*xual harassment charges" – Coby White's INSANE attack on Anthony Davis has NBA fans in disbelief