The NBA is a superstar-driven league, with the recent trend in teams building of Big Threes that is a team with multiple superstar or all-star level players to be successful in the league. With historic teams like the San Antonio Spurs and Miami Heat having started the trend back in the early 2010s, the league has seen a growing pattern of teams having a star-studded team.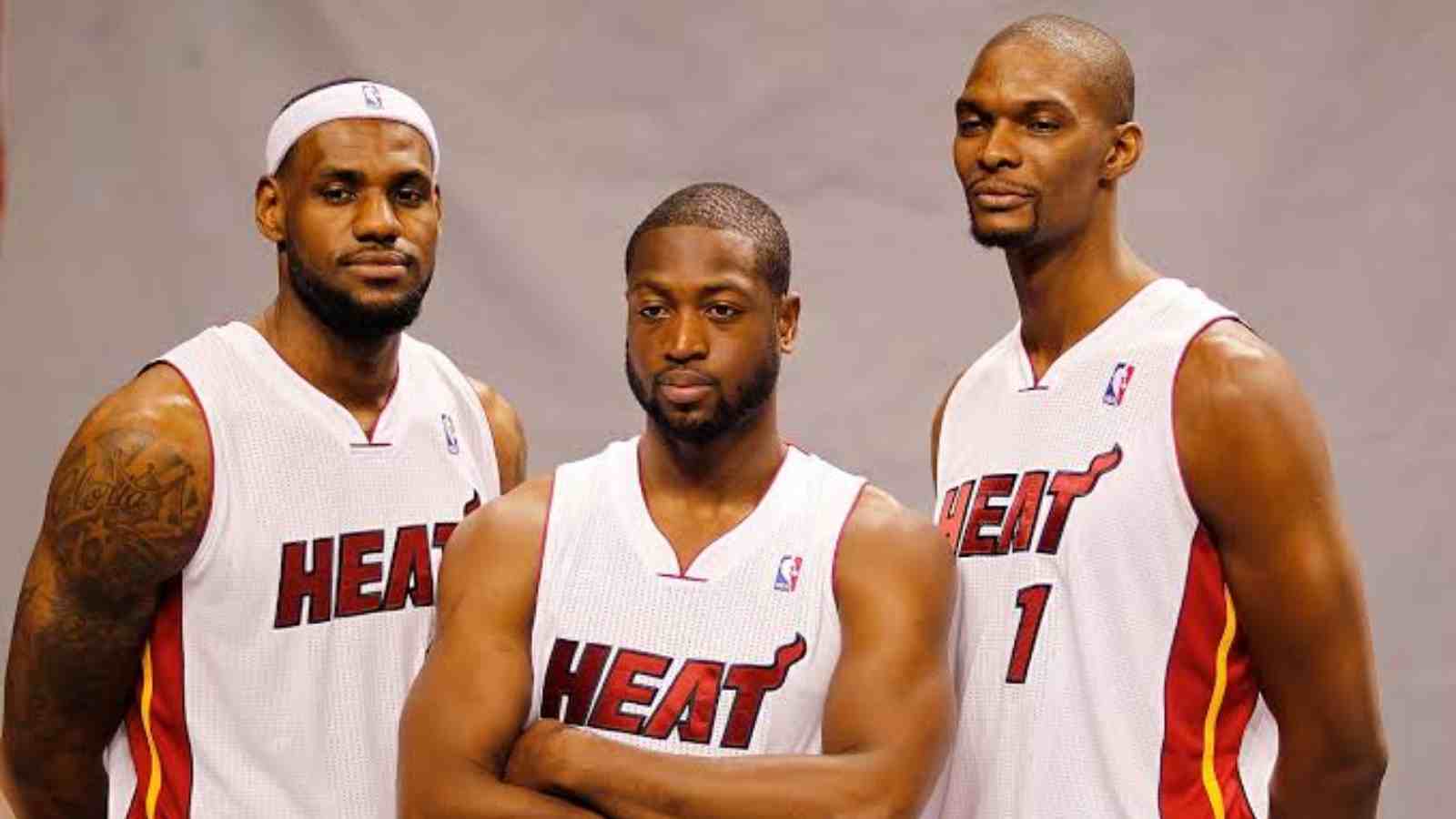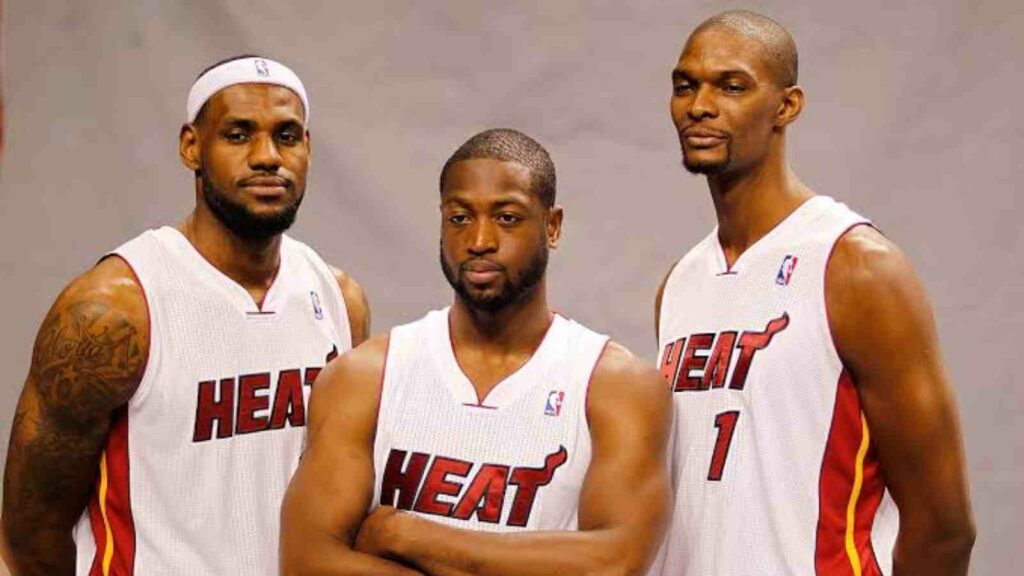 With competition increasing as teams bulk up on superstar team, every team ends up adopting the method of having Big Threes and as evidenced by the last 10 years of NBA basketball in which all the champion teams have been super teams. This upcoming season will be no different. With that in mind, here are the Top 5 Big Threes going into this season.
Also Read:"I absolutely love some D…" A'ja Wilson decides to reveal her sexual fantasy publicly after winning DPOY
5. Phoenix Suns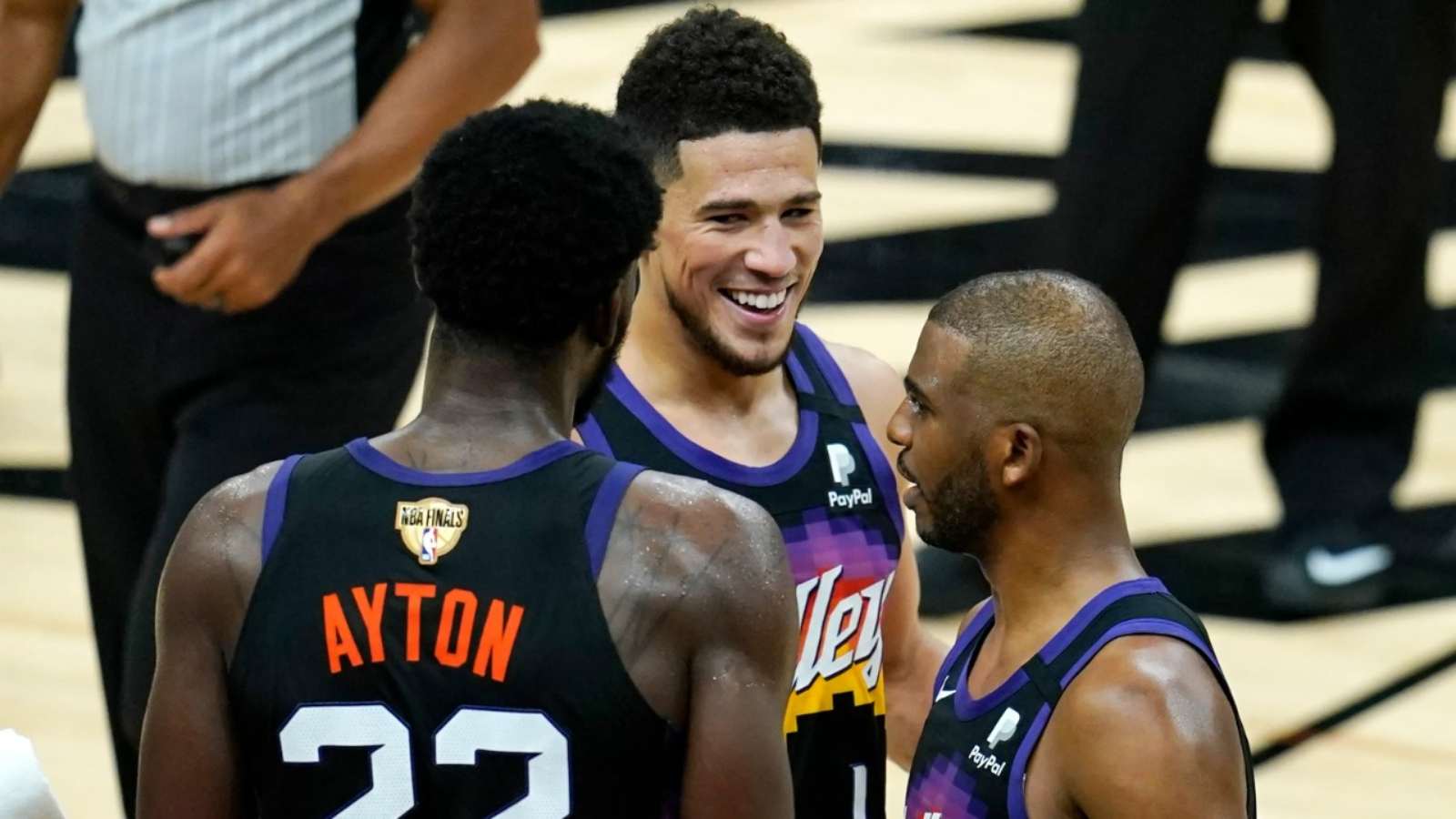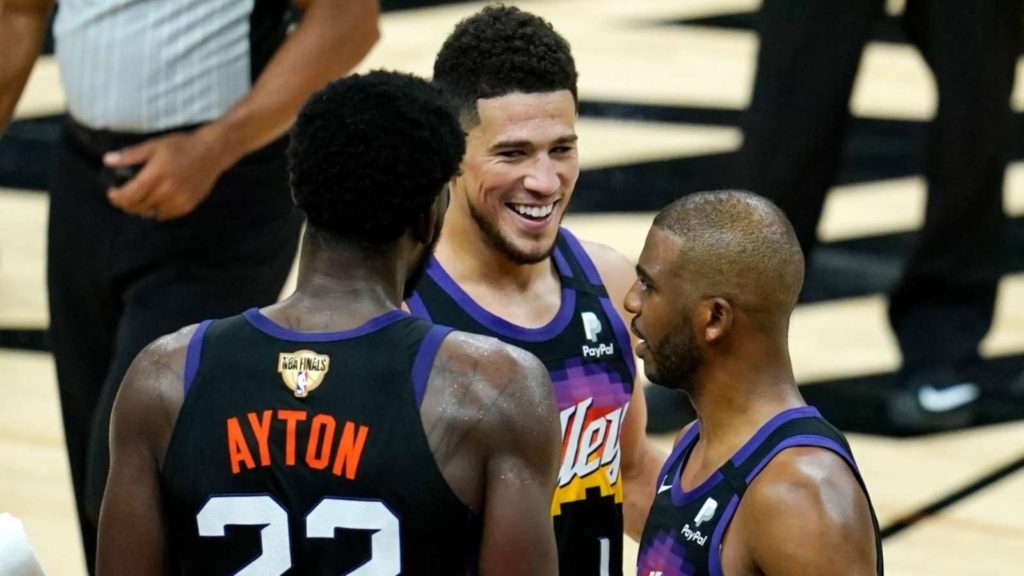 Devin Booker has been on a steady uprise in his career, He had one of his best seasons in terms of career averages and with this in mind, Booker will only be improving and becoming one of the faces of the league. Deandre Ayton has been an important key in the Suns success over the years, and it looks like he will be staying with the team for a while. And though Chris Paul has been moving up in age, he has still been efficient as ever leading the league in assists last year.
This Big Three led the Suns to the NBA Finals back in 2020-21 and almost had the championship in their hands. The Suns will be looking to reach the ultimate stage once again, and with the roster that has been formed to help out the three, the odds for this to happen are very much possible.
Also Read: "HATE it" Kareem Abdul Jabbar openly criticized Nicole Kidman for her $25 Million latest project
4. Los Angeles Lakers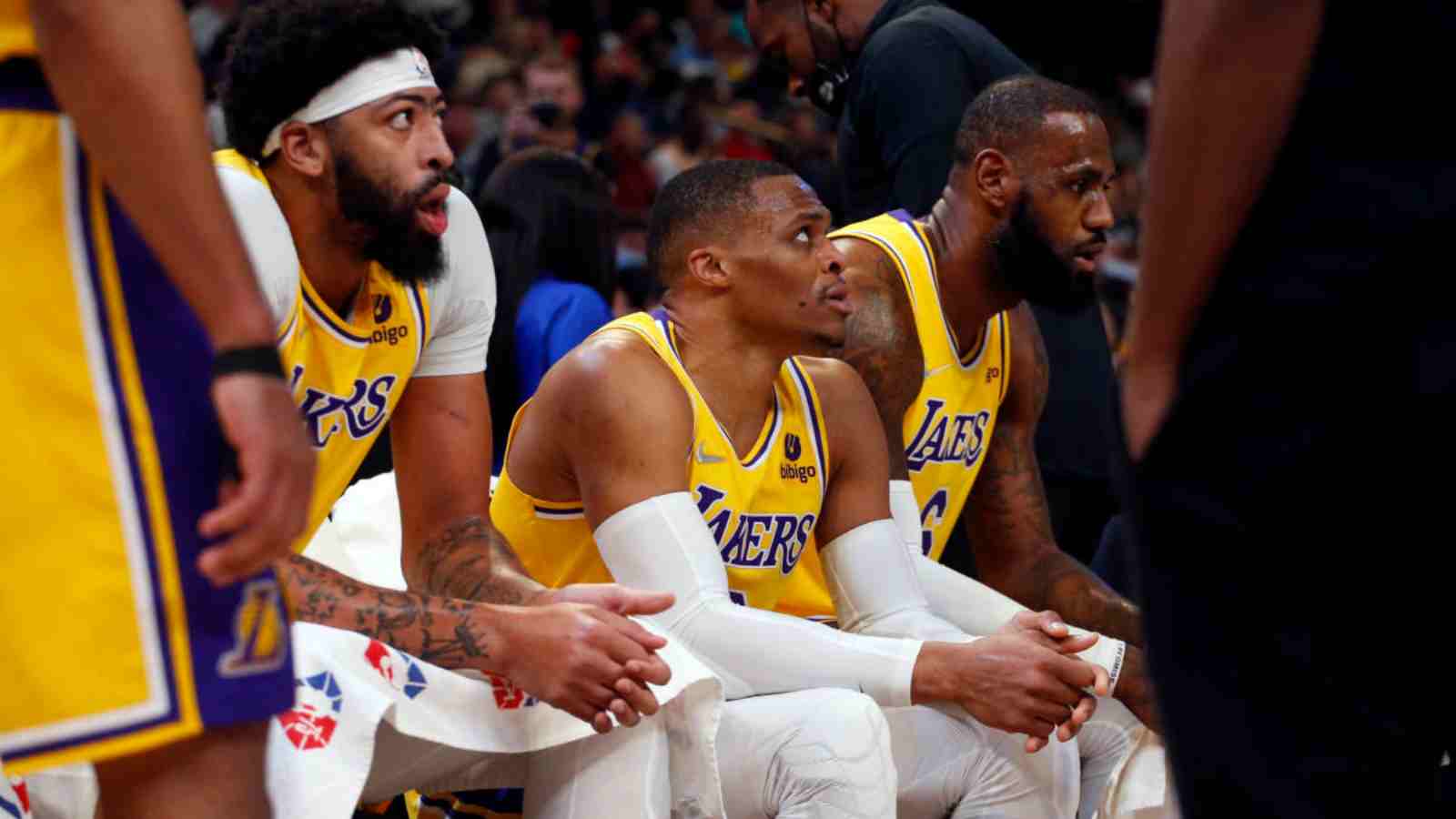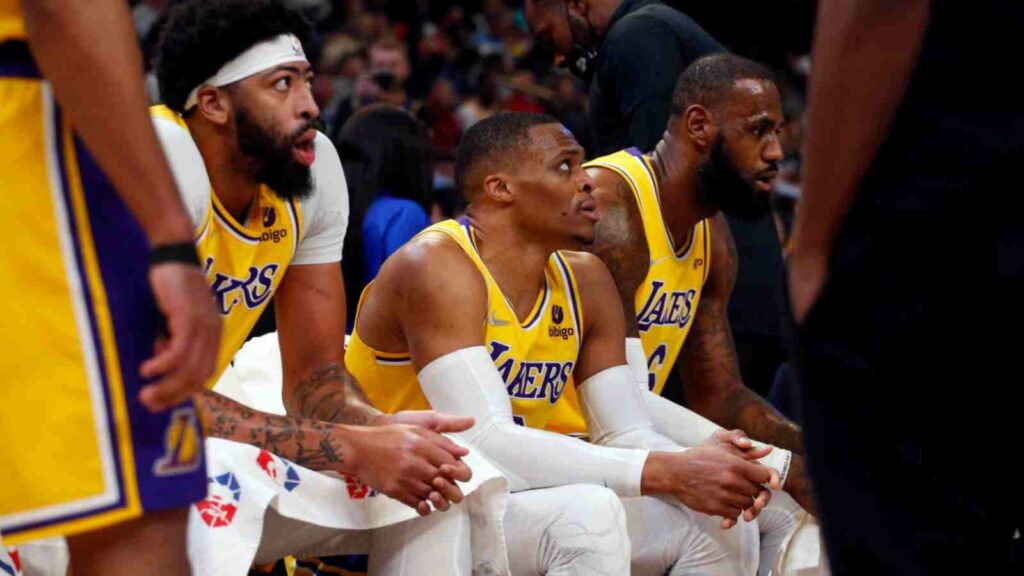 Though the 2021-22 was not a very good season for the Lakers, with Anthony Davis being sidelined due to injuries and Russell Westbrook underperformed and could not live up to the hype built when he was signed to the team. The Lakers will be looking to prove their doubters wrong and win another championship after the one they won back in 2020 in the bubble.
With LeBron staying on the Lakers being an absolute sure after his contract extension. The Lakers have made drastic roster changes, especially with trading for Pat Beverley. While there has been a lot of chatter that Westbrook will be traded. It is only left to time to tell whether this Big Three will be intact this upcoming season.
Also Read: "I'm Him, N***a!" $110 million Clippers recruit goes off on a defender in a private game
3. Boston Celtics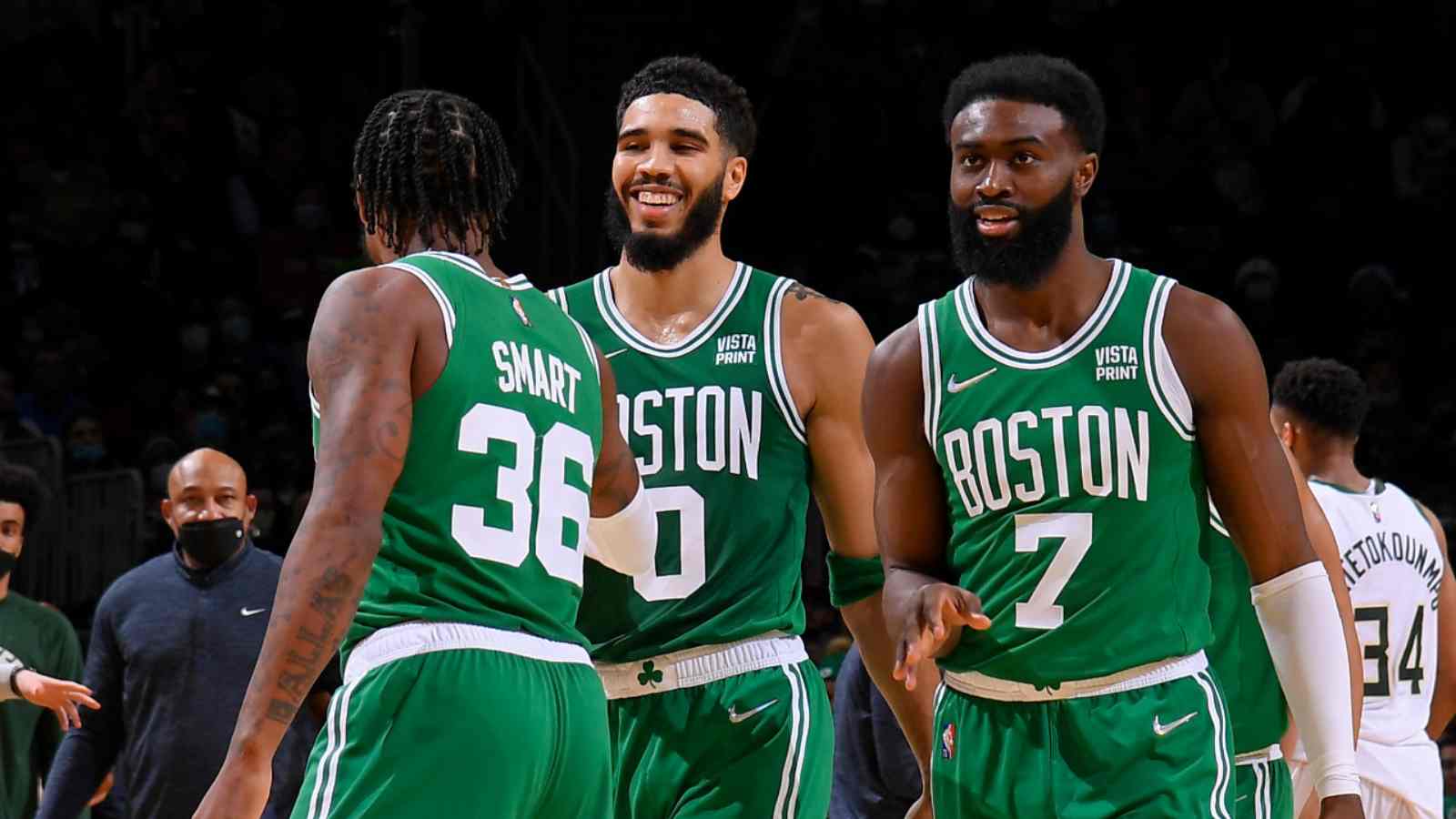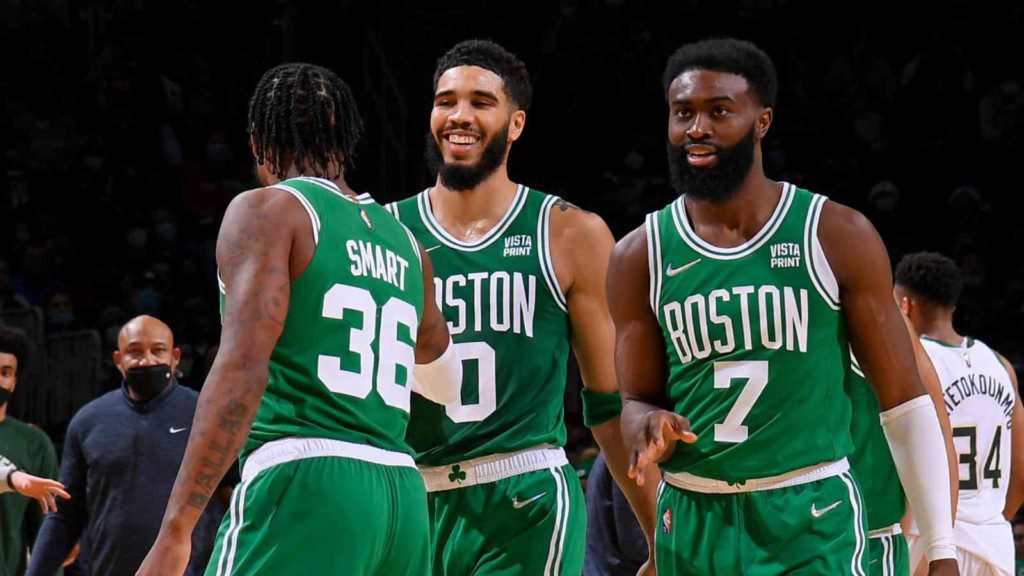 This particular trio has been a dominant one over the last few years, and with the Celtics having a great run last season reaching the Finals and facing the Warriors for six games. Brown, Tatum and Smart will be out for vengeance against the Warriors for last season and will be looking to bring Boston its 18th championship title.
Jayson Tatum and Jaylen Brown are two stars today that have become household names and are superstars in the making. When added with the leadership and veteran knowledge possessed by Marcus Smart comes into play, The Celtics have one of the best trios leading their team.
Also Read: "You deserve to be around civilisation" Jazz 'TRUE' hater Vernon Maxwell sends savage message to Donovan Mitchell after trade
2. Brooklyn Nets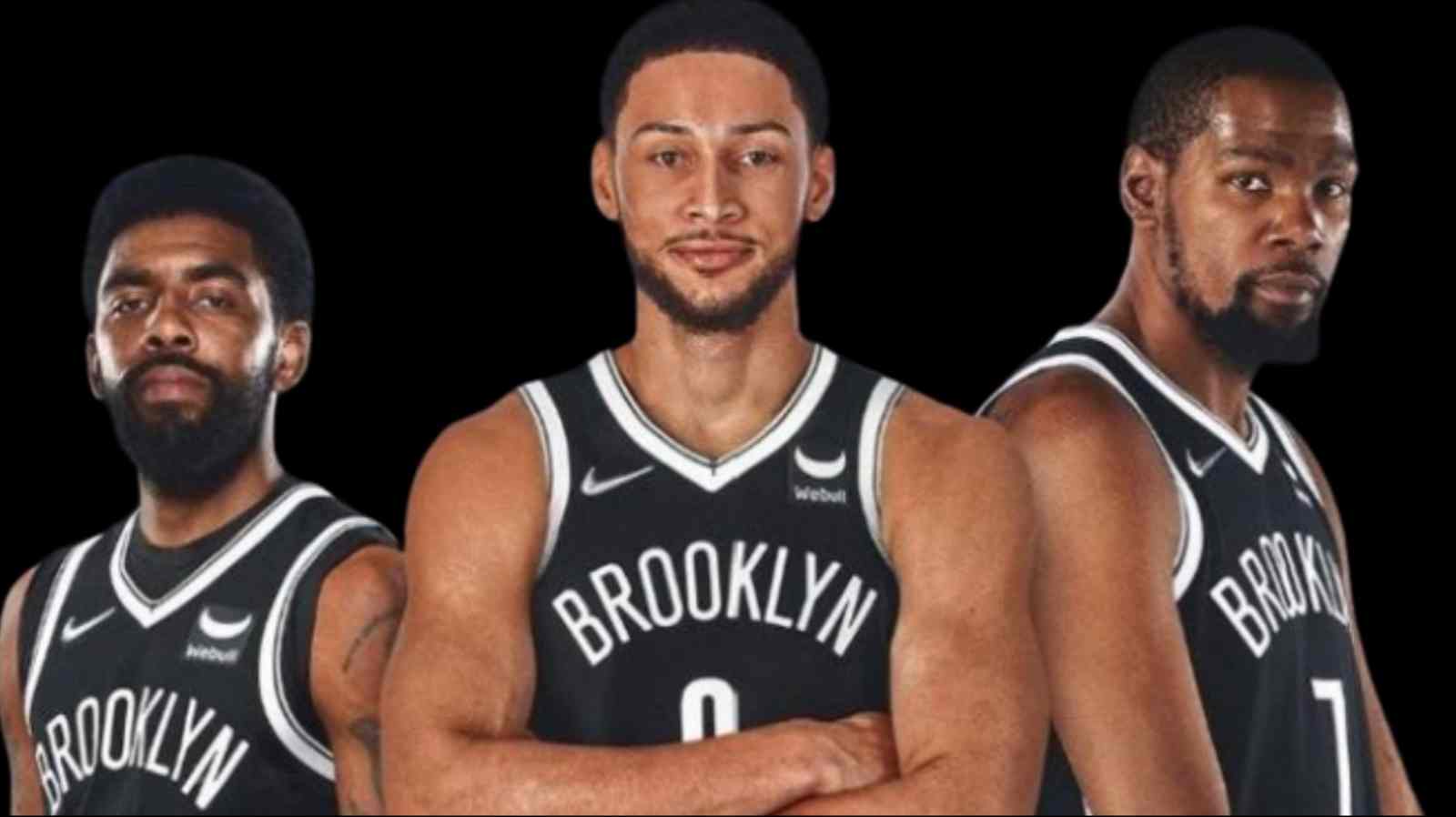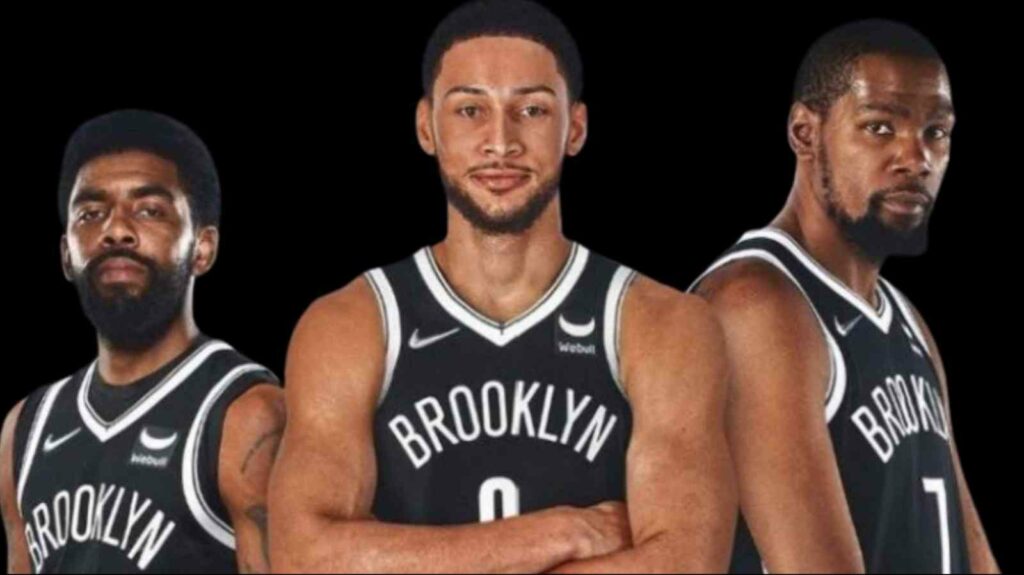 Though the Nets have been having a rocky time since last season starting at the playoffs. Kyrie Irving not playing, Ben Simmons healing from his injury and later in the off-season with Kevin Durant's problems with the coaching staff and his trade request. It has been a problem-laced year for the Nets. But as Kevin Durant rescinded his request for a trade, which was also a condition for Kyrie's departure. The two superstars will be staying and Ben Simmons returning to the court after his injuries. The trio will be a force to be reckoned with in the league.
Kevin Durant is still one of the best players in the league with no comparison for him in terms of scoring, and Kyrie one of the best ball handlers and crafty finishers when paired with Ben Simmons play-making abilities and awareness on the court. This Big Three is one of the most talented lineups to have ever been formed.
Also read "Don't let basketball stoop down to that level" Furkan Korkmaz viciously attacked in locker room by THREE Georgian players
1. Golden State Warriors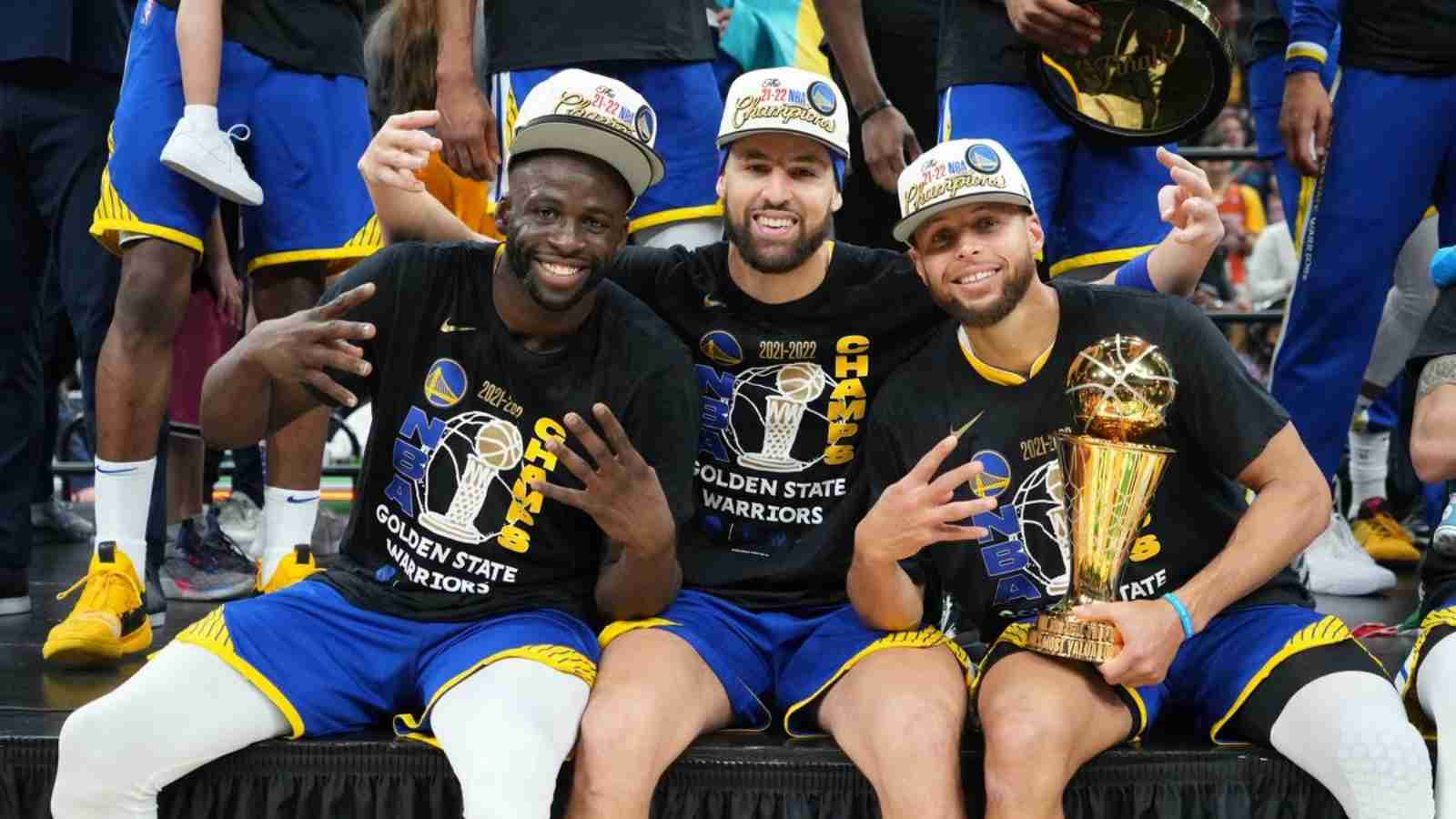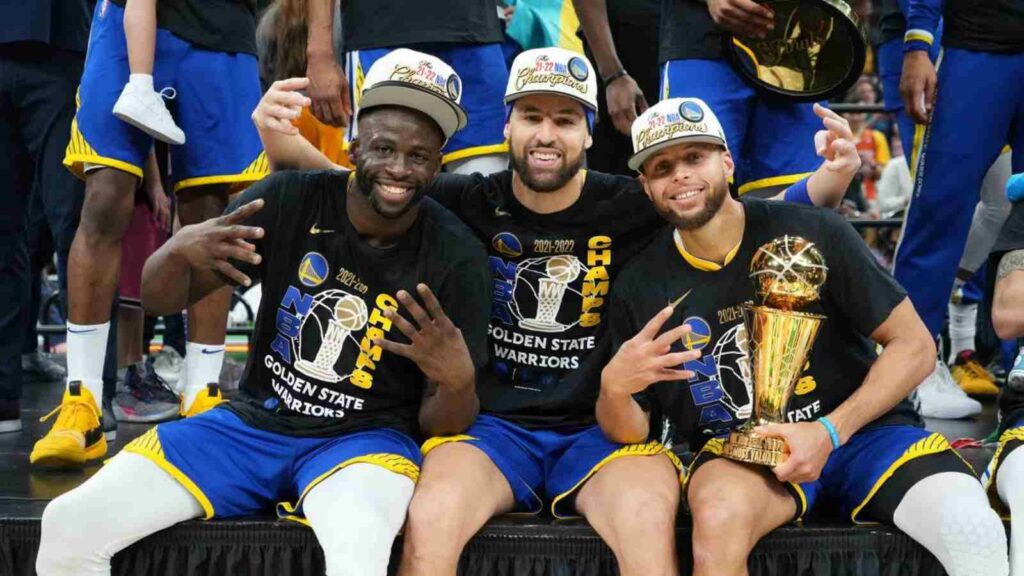 The Dubs trio are obviously on the top of this list as they have proved that when they are on the court together, there is no team that is any match for them. The current NBA champions are one of the best players to have ever played the game with Klay and Steph, the Splash Brothers being the best shooters ever and Draymond being one of the best defenders and off-ball players. The trio have worked well together over the years accumulating 4 championships.
While the last season was still a successful one, Klay Thompson for over 900 days was sidelined due to his knee injury, returned to the game but could not compete to the best of his talents though he did seem to get better and better as time progressed. With Steph coming off his best season ever will be looking to improve and Klay getting back into rhythm, They will be utilising and functioning off of Green to the best they can. And whatever happens, it is a guarantee that if no problem arises this Big Three will be one that will dominate and entertain.
Also read "He always insists on standing on a 2ft box" Arnold Schwarzenegger accused Shaquille O'Neal of hiding his real height
Also read "We now know the mental, physical and emotional requirement" Marcus Smart reveals what Boston Celtics learnt from painful 2022 Finals loss
Do follow us on Google News | Facebook | Instagram | Twitter