Killian Hayes is all over the NBA headlines as he recently signed the winning deal for the Detroit Pistons against the Dallas Mavericks by drilling a three-pointer. Not many expect the guard to close games in fashion but he is out there proving all his doubters and haters wrong. Killian Hayes right now is really playing the best basketball of his NBA career so far and his recent stats are loud enough to say that.
Recently, the Detroit Pistons hosted the Dallas Mavericks at Little Caesars Arena and handed them an embarrassing loss at 131-125. Despite Luka Doncic's godly scoring heroics the Mavericks failed to add a dub to their record. The Slovenian All-Star guard scored 35 points, 10 assists and 5 rebounds. But Killian Hayes had other plans while hitting a dagger and claiming the win even though there was still some time left on the game clock.
From the Piston's side, Bojan Bogdanovic ran the offensive end. As he led the team while dropping 30 points, getting 4 boards and dishing out 4 dimes. He was backed up by Killian Hayes who contributed with 22 points, 8 assists and 4 rebounds. The young guard also played some great defense and got himself the most important highlight of the game.
Also Read: Matt Ryan delivers heartfelt message to LA Lakers after being waived off
Fans react to Killian Hayes' clutch three-pointer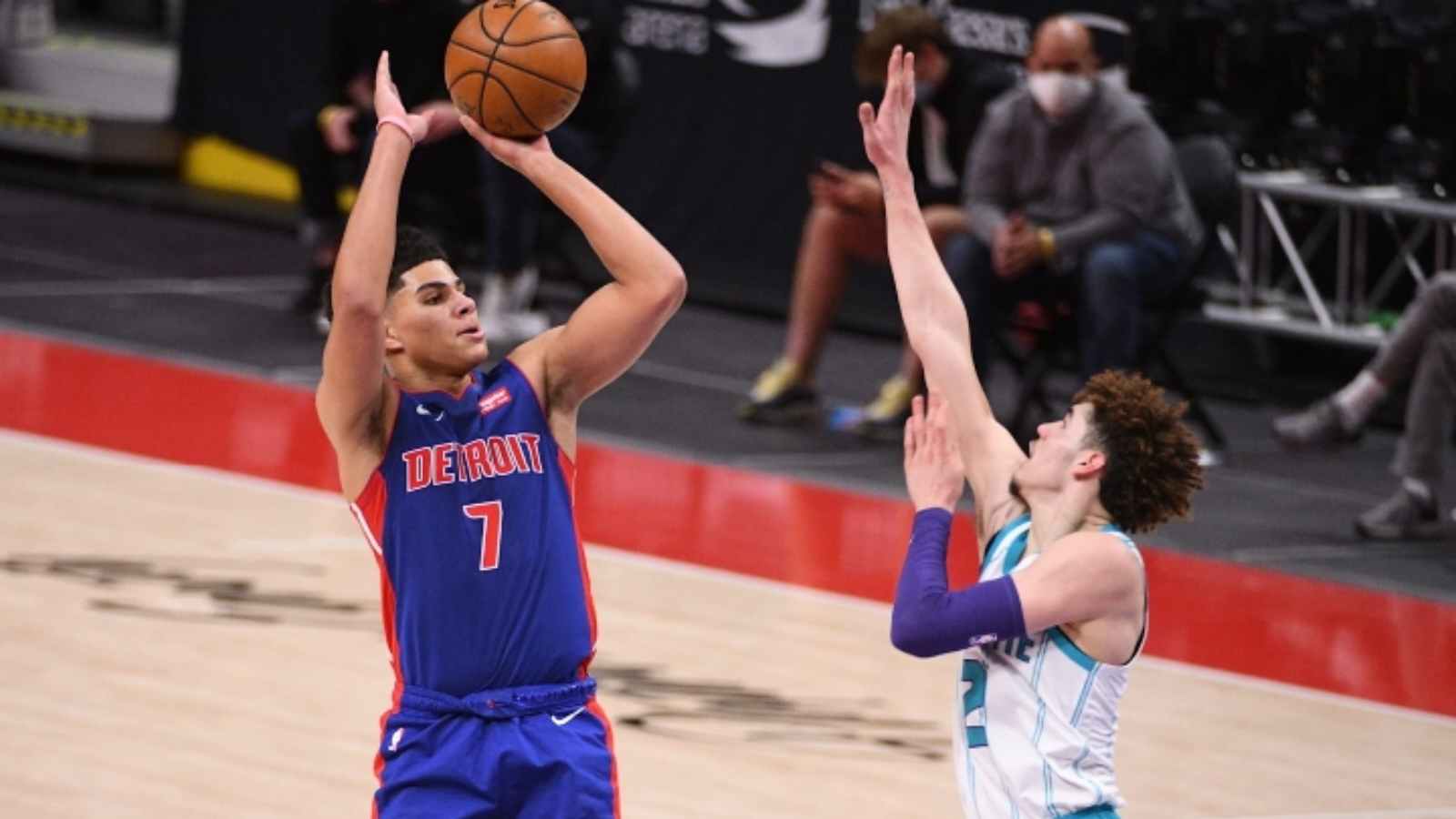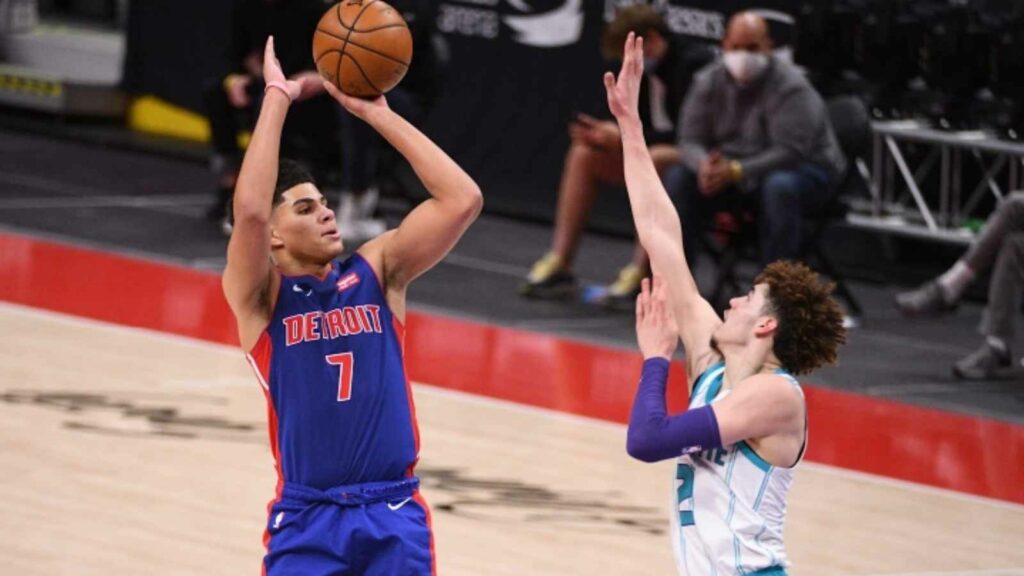 The video of Killian Hayes drilling a three-pointer on Tim Hardaway is viral all over the internet. As that was the moment where the Pistons won it all. The game clock even after the shot had 41.6 seconds remaining. But the Mavs failed to do anything and it was a wrap.
There are thousands of reactions to offer for the viral clip as fans have shifted the energy for Killian quickly. The young guard went from the worst player in the league to the guy who has potential and is improving. Find some of the many reactions posted by fans on social media platforms here below:
The Detroit Pistons right now are ranked at the 14th spot in the eastern conference and have a record of 6 wins and 18 losses. The team is rebuilding for a while but finally is able to gather some talented pieces like Cade Cunningham and Killian Hayes. So the future for Detroit is good and they are on the track of improvement.
Also Read: Nia Long trashes Boston Celtics for making Ime Udoka cheating scandal public
Also Read: "Have lost fingers" Brittney Griner's gruesome misery worsens due to a heinous task in a 'slave-like' prison
Do follow us on Google News | Facebook | Instagram | Twitter