LeBron James' oldest child Bronny James recently suffered a cardiac arrest during a basketball workout at the USC training facility. The 18-year-old was rushed to the hospital after the incident and has recovered since as confirmed by the James Family.
The basketball star was just participating in a workout at the University of Southern California's Galen Center on Monday. The shocking news came out of nowhere but the medical staffs at the USC program were skilled enough to react on time. Bronny James has no prior medical issue which led to people holding the Covid vaccine accountable for the incident.
The world's richest man, SpaceX CEO Elon Musk, also weighed in his opinion on Bronny's cardiac incident. "We live in a world now where anything you don't want to be true, doesn't have to be true," Musk added "And, anything you do want to be true, you don't need all that much evidence."
Elon Musk invoked a long-standing political debate between Pro-vaccine supporters and Anti-vaccine demographics. Nevertheless, the Twitter owner's comment turns things controversial pretty quickly. Several big-name news outlets like BBC have joined in on the fiasco turning LeBron James' son incident into a huge full-blown controversy.
Bronny is now in stable condition after he was revived on Monday but the star was in a critical condition. The incident also shed light on a recent spike in cardiac arrest among teens and sportspersons in the past few years.
The James family's oldest child was rumored to be suffering from Myocarditis, a rare inflammatory complaint that affects the heart. According to the Centers for Disease Control and Prevention, this condition has been appearing in adolescents, specifically young adult males who were administered the mRNA vaccine during the pandemic.
Related: LeBron James' son Bryce reacts to brother Bronny's SHOCKING heart attack
Fans react to Elon Musk's comments on Bronny James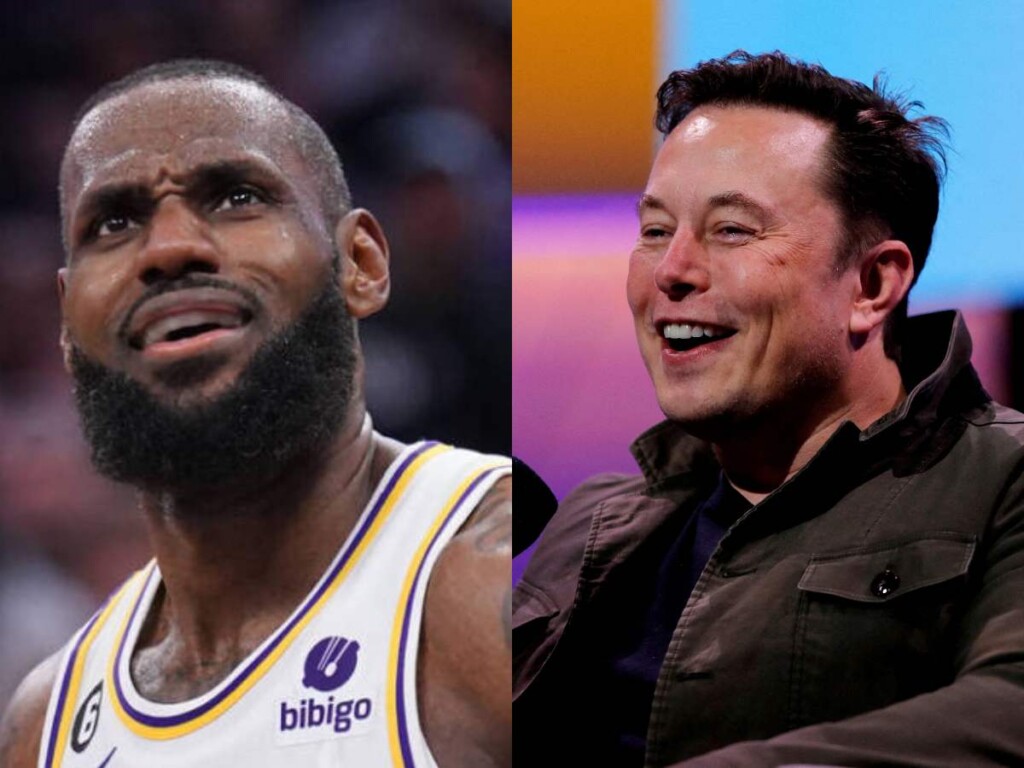 Fans were not happy with Elon Musk's latest comments about Bronny James. The post has been mired in controversy ever since he tweeted his response. The majority of the people were upset at Musk for turning Bronny's cardiac episode into a right-wing against-left-wing debate.
One fan has even called out Musk for his Tweet urging the billionaire to stop spreading false news, "Stop spreading misinformation if you're not a medical professional." The main objection to the whole ordeal is that cardiac arrest occurs frequently in young athletes even before the Covid vaccine was administered. Tweeting a controversial statement just to make a point in light of a famous personality's healthcare might've come off as tactless or insensitive to the public.
You can check the reactions below:
Bronny James has been taken out of the ICU and is no longer in a critical state as relayed by various news outlets. The James family had remained silent about the incident but are expected to make a public statement soon.
In Case You Missed It: