Tyler Herro has been sidelined due to a broken hand since Game 1 of the Bucks series and haven't played since then. Herro was the second-leading scorer for the Miami Heat and played a crucial role in Miami's play-in win against the Chicago Bulls.
Tyler, who is currently in his fourth season with the Miami Heat, has been averaging 20.1 PPG, 5.4 APG and 4.2 RPG in the regular season being the focal point of the Miami Heat's offense before his injury. Tyler's fractured right hand is already healed but is not cleared yet for games.
As reported by NBA insider, Adrian Wojnarowski "Sunday Game 2 is something he will test it out for. But if not Sunday, then Game 3 on Wednesday back in Miami. Barring a setback, there's confidence Tyler Herro (right hand injury) will be ready to return then." The team doctors are still trying to make out if Herro's hand can take contact yet or not as he will be dropped right into a physical Finals series.
With the Heat facing a team like Denver Nuggets, it would not be feasible for the team to rely only on the scoring of Jimmy Butler and Caleb Martin. Tyler Herro's return could be the main pivotal shift in the Finals that the Miami Heat needs.
Related: Watch Stephen A. Smith LOSE HIS MIND as Aaron Gordon calls Jimmy Butler harder to guard than LeBron James and Kevin Durant
Miami Heat's NBA Finals preview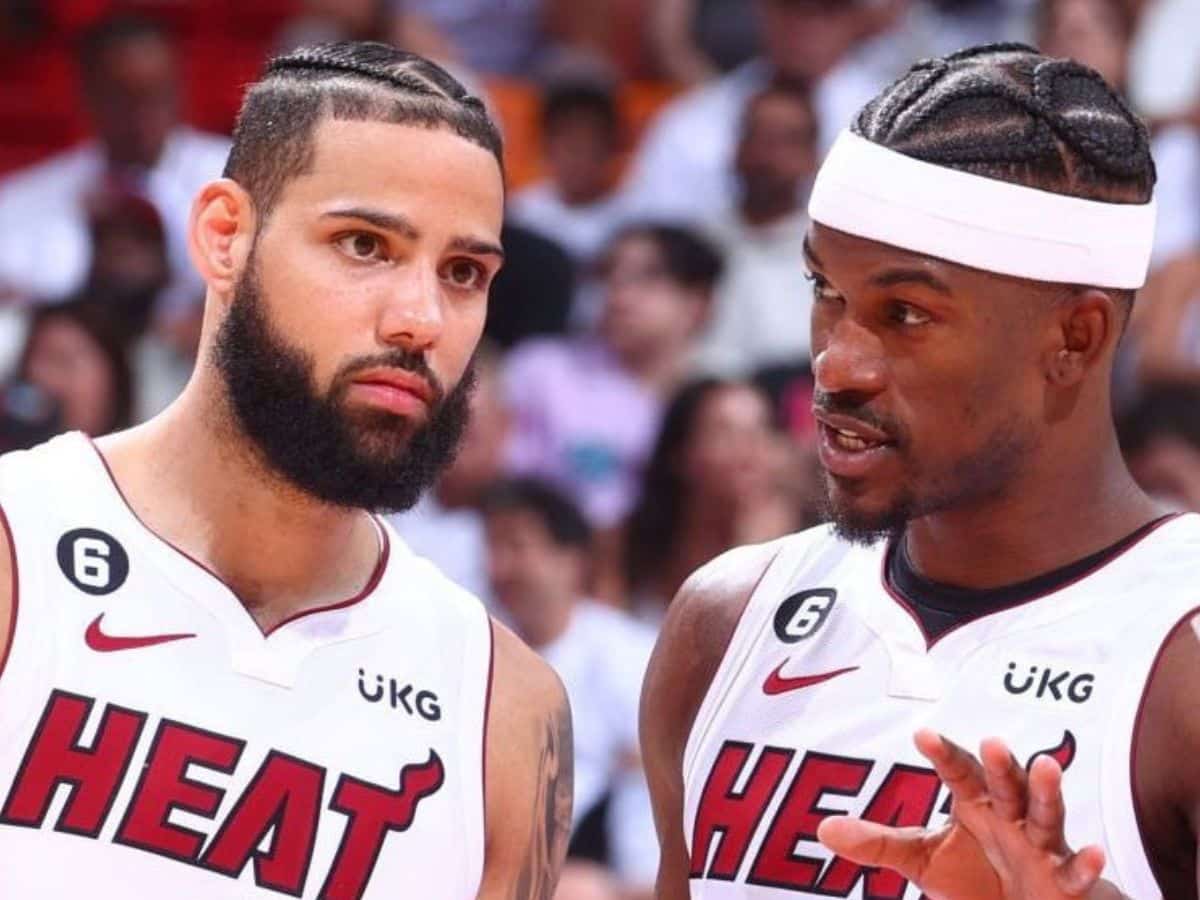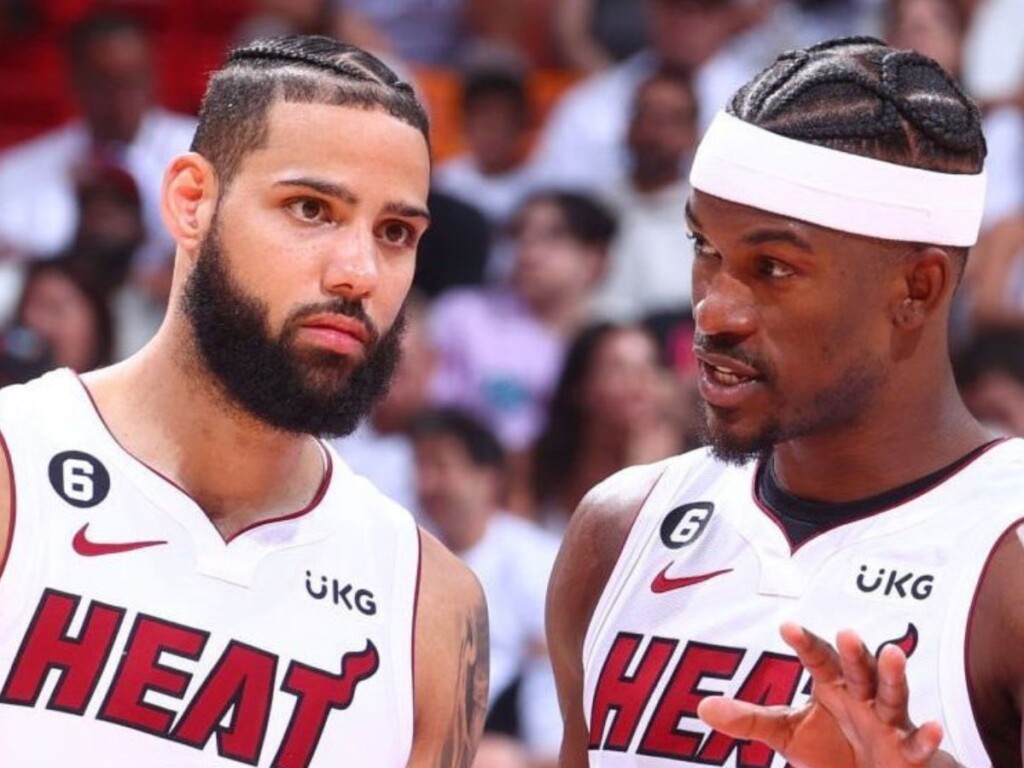 This year's NBA Finals will be unique in the sense that two of the very best coaches in Erik Spoelstra and Michael Malone will go face-to-face. It will be interesting to see how Erik Spoelstra would let his guys defend the Jokic-Murray spain pick-and-roll as other teams have been swept by that very same offense.
With the insertion of Caleb Martin back into the lineup the Heat have more defenders at the wing, but they still lack the size to guard Jokic at the post with Bam Adebayo being only 6'10. The Nuggets have size in Jokic and Gordon and will look to hunt mismatch in the smaller lineups of the Heat players. Miami on the flipside have Jimmy Butler who is arguably one of the best players in the league this year.
On the other hand, Jokic is still unguardable with his 7-foot frame and his guard-like passing ability, pairing it with Jamal Murray who is shooting at an impressive 39.8% from beyond the arc in this year's playoffs. Mike Malone likes to run a three-man game pick-and-roll with Jokic setting the screen and Murray letting the defense pick their poison by trying to double or leave him for an iso which would result in a drop-off to Jokic or a pass to the corner for a wide-open Michael Porter Jr.
It will be interesting to see how Miami Heat counters this offense as they have done to the Bucks earlier in the playoffs who also play a very similar brand of basketball to the Nuggets. With reports indicating Tyler Herro's return in Game 2 this series might be way longer than what experts might have predicted.
In case you missed it:
Do follow us on Google News | Facebook | Instagram | Twitter