Ahead of every Game in the NBA Finals, the players are expected to give a press conference. Bam Adebayo was sitting in one such conference for media availability. This is when his teammate, Jimmy Butler, decided to pull out a notorious act and give everyone a laugh. Butler was hiding in the wings of the stage when he turned around and exposed his backside to Adebayo.
Bam Adebayo, who was very much engrossed in answering questions initially, didn't take notice. However, Butler called his teammate out to look at him. Adebayo then turned to look at Butler in his ridiculous position and gave out a laugh. As the video went viral on social media, fans were in splits after seeing the players in such childlike light-hearted activities.
The Miami Heat are facing the dominant Denver Nuggets in the NBA Finals. Ahead of Game 3, the Jimmy Butler led side would be more confident as compared to their opponent. They picked up an impressive win in Game 2, playing away from home. Playing in front of their home fans now, the Miami Heat would like to keep the momentum going.
Related: How many rings does Jimmy Butler have?
How is the NBA Finals shaping up?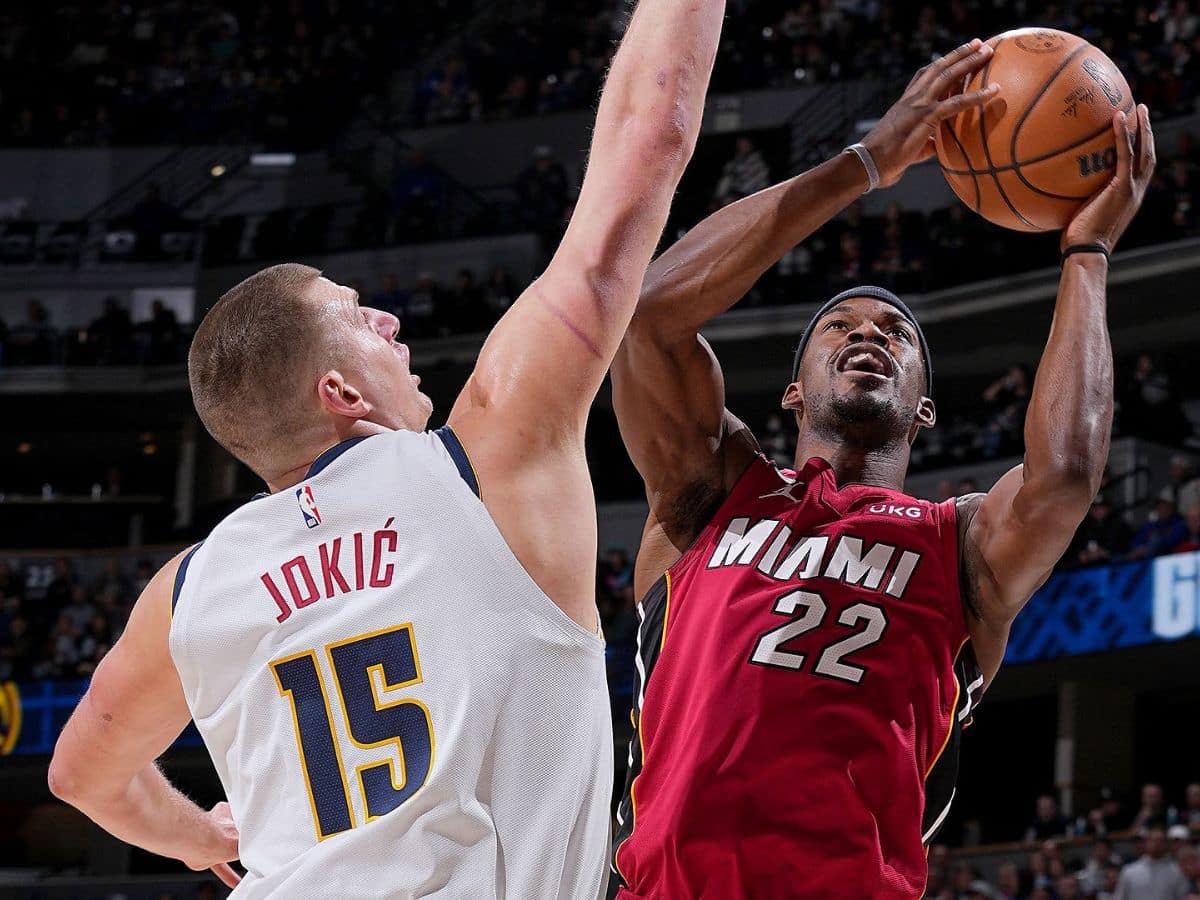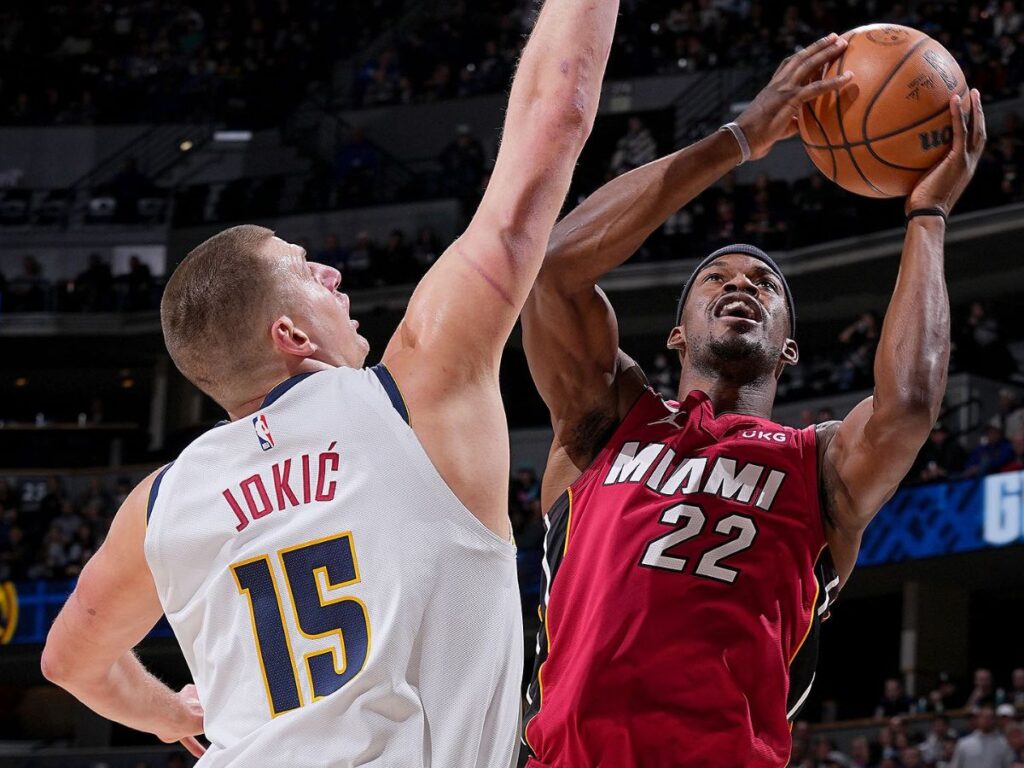 The NBA Finals is now tied at 1-1 after two games. The Denver Nuggets had picked up a comprehensive win in Game 1, playing at home. However, despite Nikola Jokic's 41-point performance, the Nuggets slipped in Game 2 to give Miami Heat the momentum heading home for Game 3. Led by Jimmy Butler, the Heat have been playing phenomenally well despite the injury of Tyler Herro, who was one of their top scorers.
Although Denver fell short in Game 2, they have been really good with their adjustments all season. There's no reason to believe that they wouldn't do the same in Game 3. They've been in tremendous sync as a unit and have the ability to pull the series back in their favor. It will be interesting to see how they come out and play in Game 3.
In what is suspected to be a tight, neck-and-neck series, Game 3 will play a vital role. Neither Miami nor Denver would want to back down and go one down in the series. The promising competition and passion will surely make it an exciting encounter.
In case you missed: