Angel Reese, renowned as the 'Bayou Barbie' and a standout American college basketball player for the LSU Tigers in the 2023 season, has showcased impressive form, averaging 17 points, 10.3 rebounds, and 1.5 assists. She was named the NCAA's Most Outstanding Player award following the Tigers' National Title win earlier this year.
However, Reese unexpectedly sat out during LSU's game against Kent State and missed her team's subsequent game against Southeastern Louisiana. This sparked a saga, with speculations circulating about her suspension by LSU. Coach Mulkey, refusing to explain her absence, fueled rumors suggesting that her low GPA might be the reason.
Verification depends on official university data, as there is no public information available regarding GPAs of student-athletes. However, regulations dictate that players become ineligible for collegiate sports if their GPA falls below 1.8.
Responding to inquiries about Reese's status, Kim Mulkey, the head coach of the Louisiana State University's women's basketball team, said, "Angel was not in uniform. Angel is a part of this basketball team, and we hope she's back with the team soon. I'm not gonna answer any more than that."
[related_section] "TikTok Queens humbled" – LSU star Angel Reese BRUTALLY trolled for upset defeat against Colorado in season opener game [/related_section]
Angel Reese suspension: LSU stars' mothers beef on social media
Earlier in the week, the drama surrounding Angel Reese intensified as she was conspicuously absent during the second half of LSU's victory over Kent State. Coach Mulkey attributed the decision solely to the "coach's decision." However, the underlying cause of this situation likely originates from a feud between Angel Reese's mother, Angel Webb, and her teammate Flau'jae Johnson's mother. The latter alleged that Reese's suspension stems from her low GPA.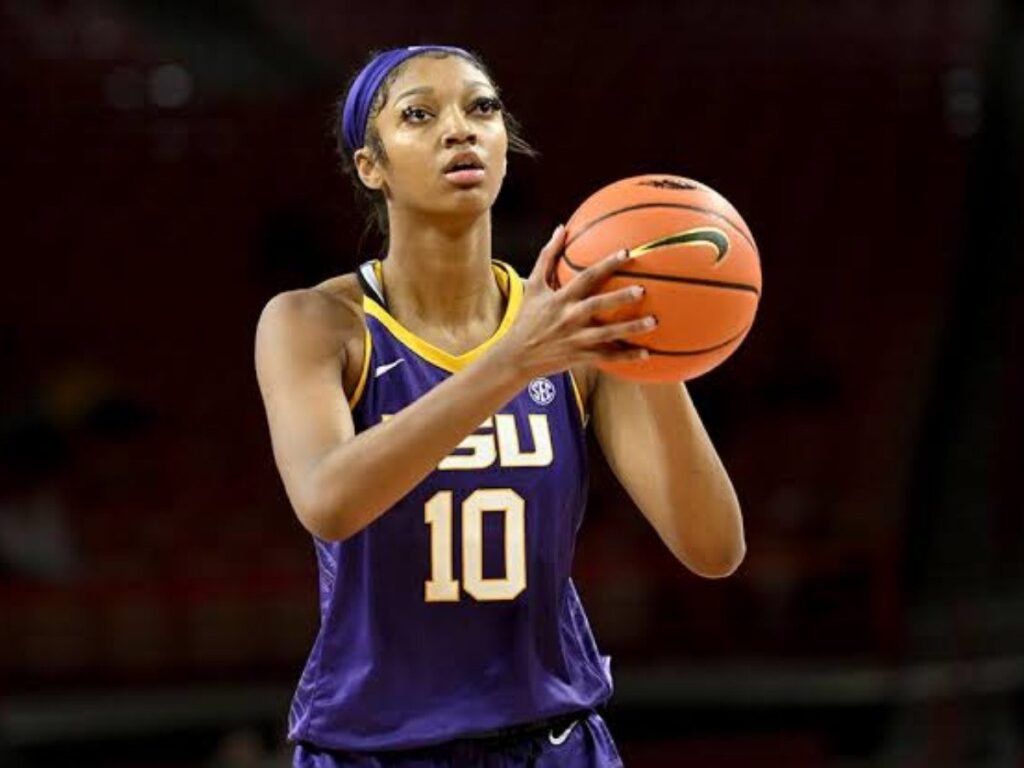 Angel Reese's mom, Angel Webb on her Instagram wrote, "Folks pls (sic) do not send me long text msgs with a bunch of grammatical errors it gives me a headache. How do I know you said what you said if I can't understand what you're saying?"
Coming off a stellar 2022-23 season with LSU, where she played a crucial role, Angel Reese now finds herself in an uncomfortable situation. Furthermore, during that remarkable season, she led the university to an impressive 34-2 record and propelled the team to the Final Four. Ultimately, the team clinched the national championship, and Reese earned the well-deserved title of MVP.
In case you missed it: