Devin Booker is having himself a season as far as his performance and numbers are concerned. But the league-best record and the Suns dominating the league two seasons in a row sweetens the deal. The Phoenix Suns currently have the best record in the league of 38-9, leading the NBA with .808.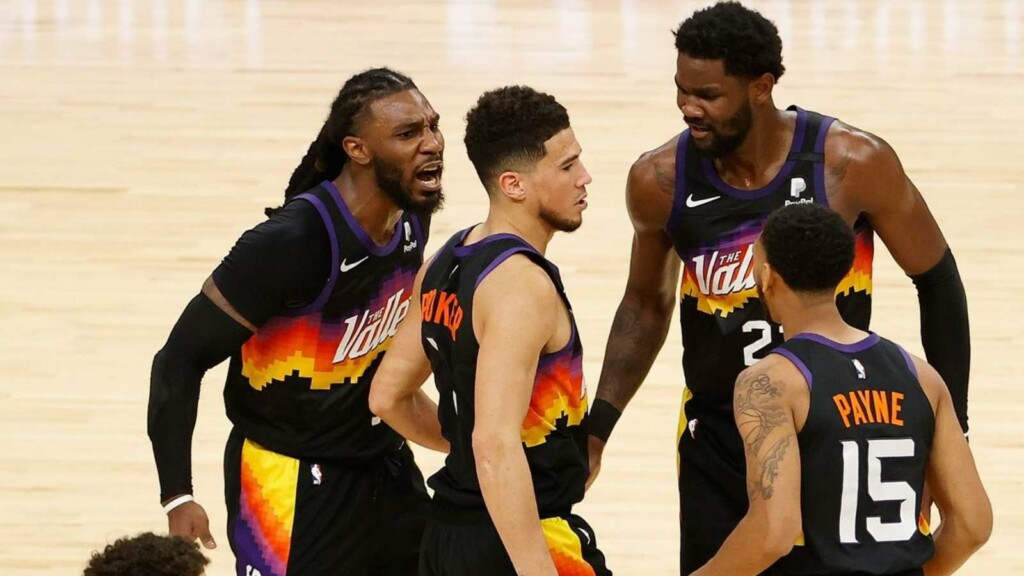 Devin Booker has been wildly disrespected his entire career in terms of the accolades that he misses out on. Despite being the All-Star in each of the previous two seasons, he was a replacement to the All-Stars who couldn't make it to the game due to injuries. He also missed out on All-NBA teams last year despite the Suns' deep run in the post-season. But this time it may not be so as Booker is making a strong case for himself for every selection. One way he is doing this is by catching eyeballs with his flashy and mean plays and making it entertaining to watch.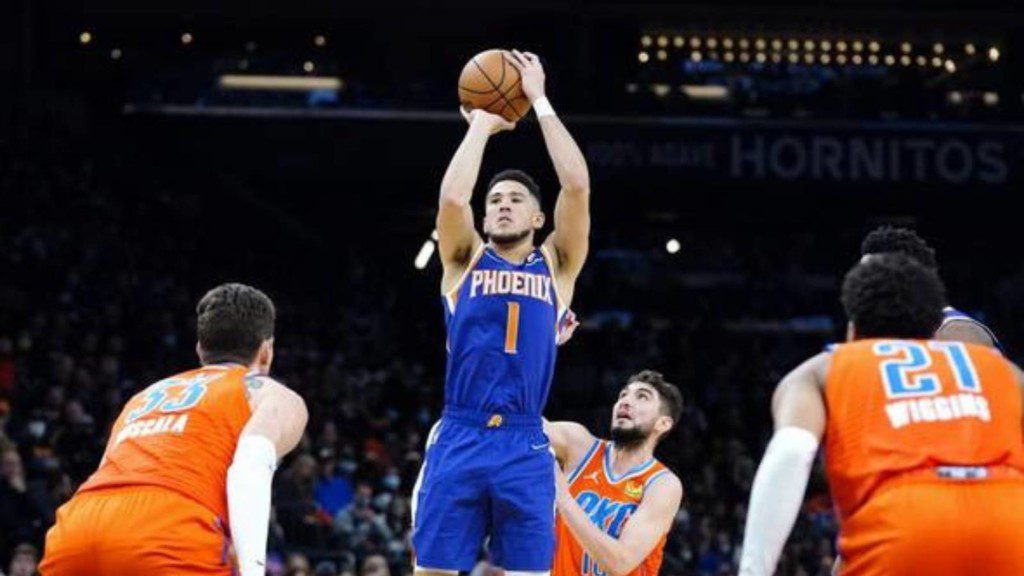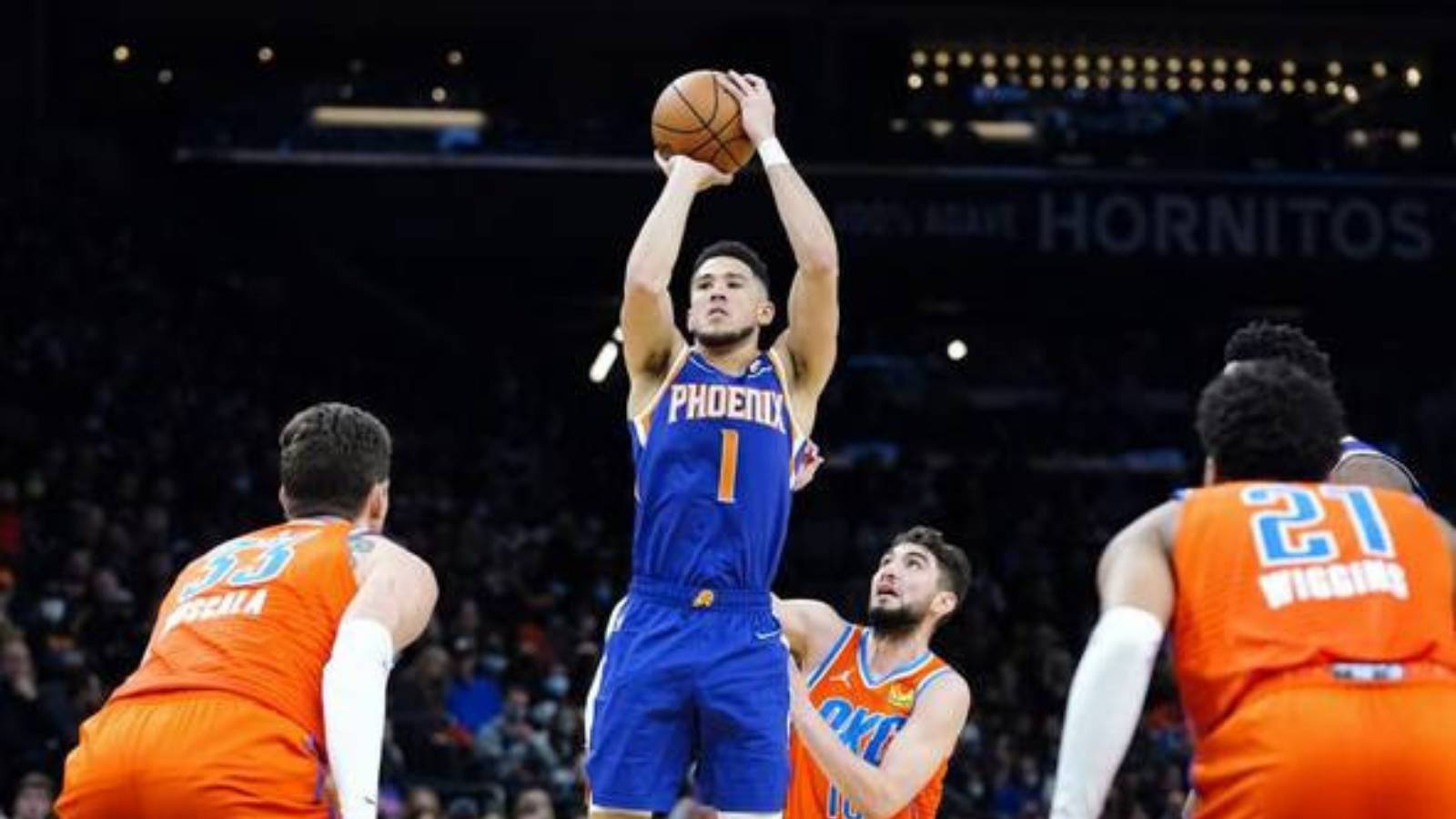 Also read: "It's embarrassing" Bradley Beal after Wizards registered an unwanted record after…
Devin Booker's explosive dunk
Having an easy victory in sight against the Indiana Pacers past Saturday night made Booker try a showtime windmill dunk wide open. That ended quite embarrassingly for him as he missed it completely as the ball could only hit the rim and didn't go in after the hammer. Although, an open lane was tempting and the gorgeous-looking dunk was worth a try.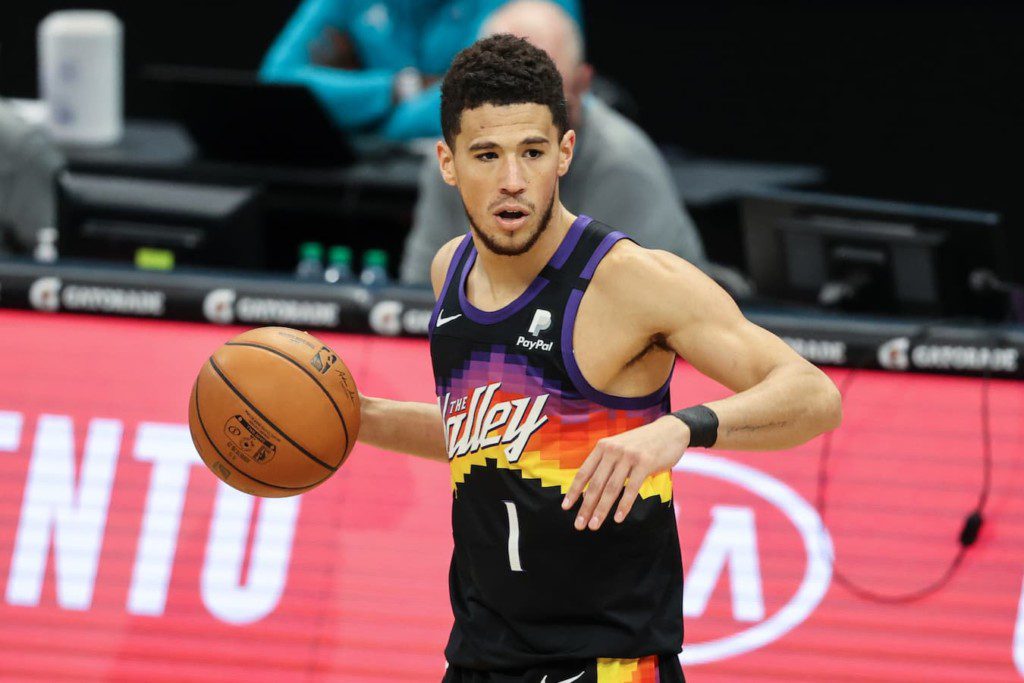 But on Wednesday night against the Utah Jazz, Devin Booker was finally able to redeem himself with a ferocious jam. In the 1st quarter of the game, Chris Paul grabbed the rebound and the Suns went on a fast break as the Jazz recovered. Paul passed the ball as Booker was moving in the driving lane and Jazz defenders were still behind. Booker split the wide gap between two defenders ahead of him and hammered a rim-shattering dunk. Twitter fans after this couldn't help but express themselves upon this:
Also read: "He's going to come back with a different type of energy…
Devin Booker ended his night with 43 points on a 16-28 shooting. He had been scoring well but inefficiently over the past few games but in this one, he came out exploding, being ~56% from the field. Chris Paul also scored 21 points to go with five assists while Bismack Biyombo added 12 points.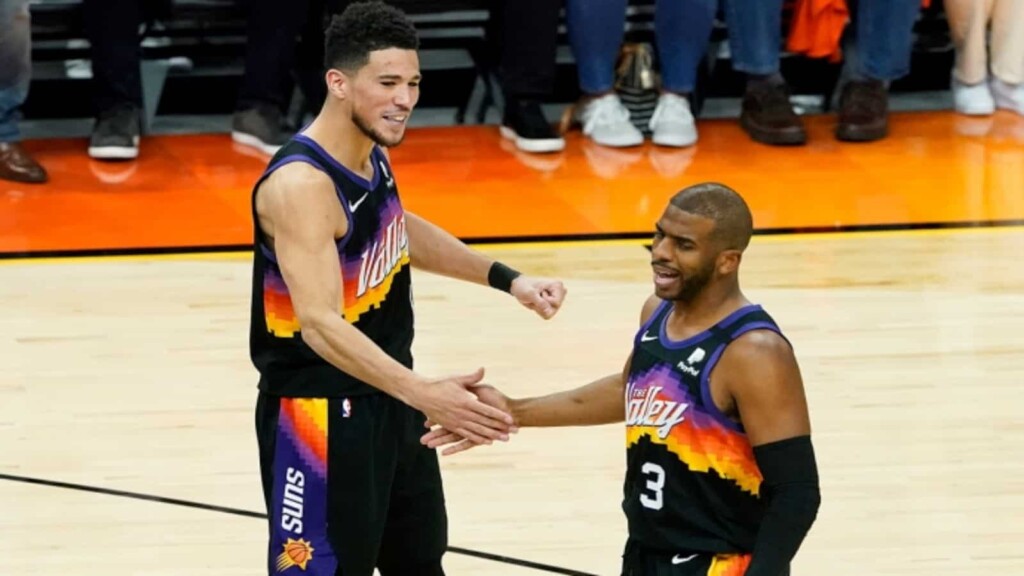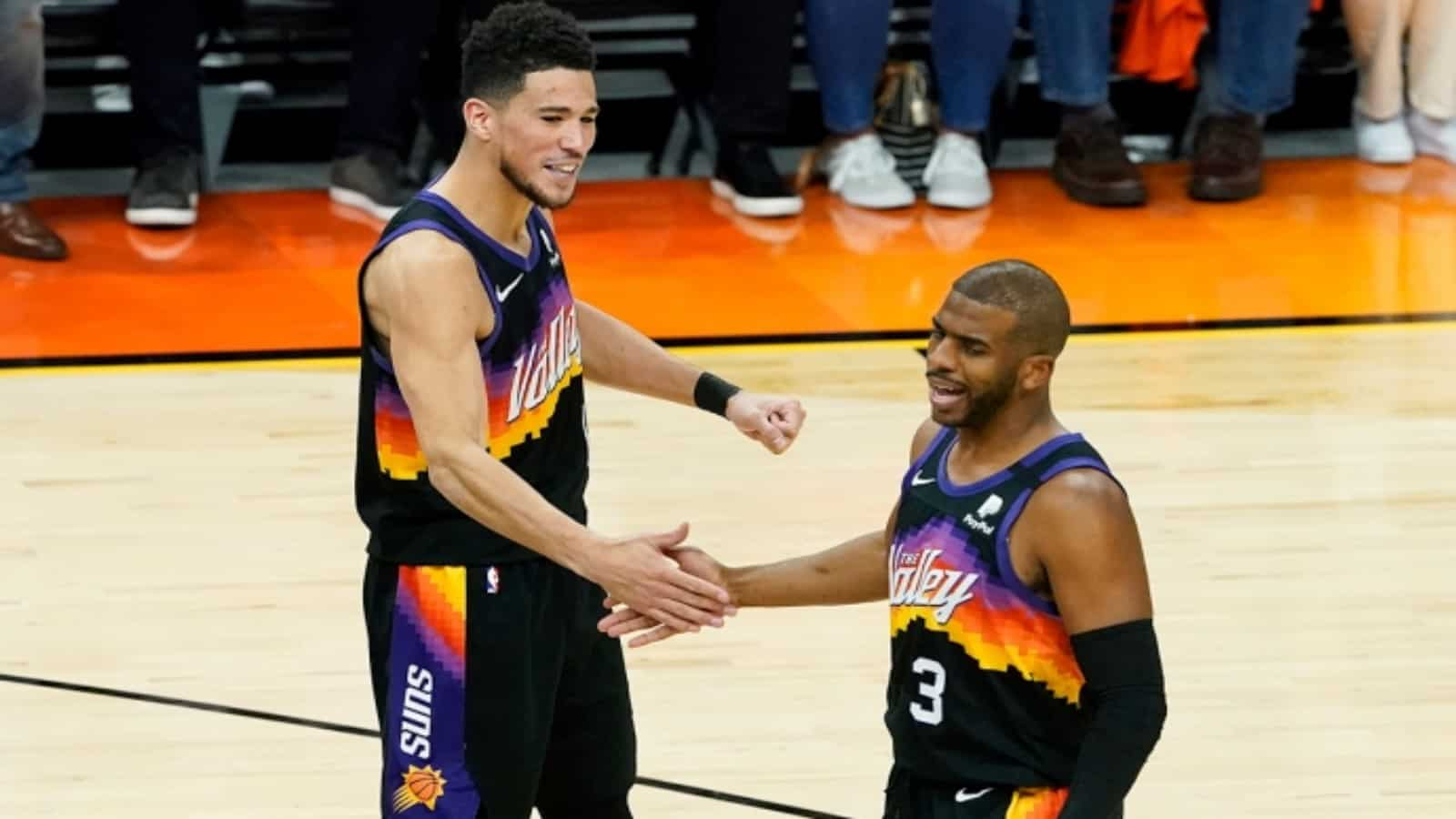 Also read: "Ohh noo f*** NO!: Washington Wizards' Fan records Luke Kennard's match…