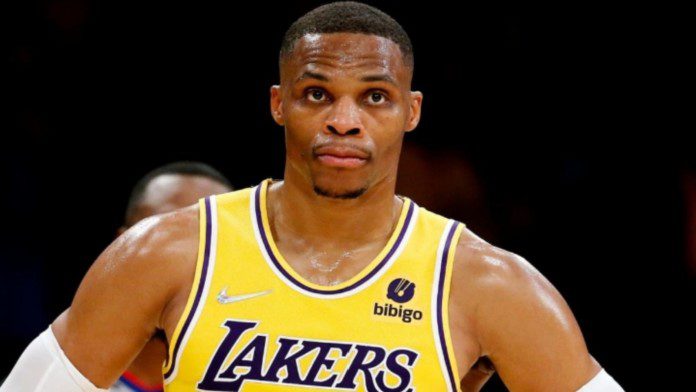 Russell Westbrook the veteran guard of Los Angeles Lakers who joined hands this season with LeBron James and Anthony Davis with a purpose to get his hands over his first National Basketball Association's championship is by far not been that successful and deliver like a MVP guard does. The expectations the league had from the team on paper this season has really been very disappointing except for LeBron James as he really is carrying the Los Angeles Lakers around the league while having a good amount of help from Russell Westbrook.
Russell Westbrook this season in his new purple and gold uniform is averaging 19.1 points, 8.1 rebounds and 8.1 assists per game as he runs the court for Los Angeles Lakers while playing for approximately 35 minutes per game. Currently Russell Westbrook also leads National Basketball Association in all time triple-doubles as his skillset in playmaking and rebounding with great athleticism is very useful and un-guardable while he is a beast when drives towards the rim who is capable of gifting a poster to the best defenders of league.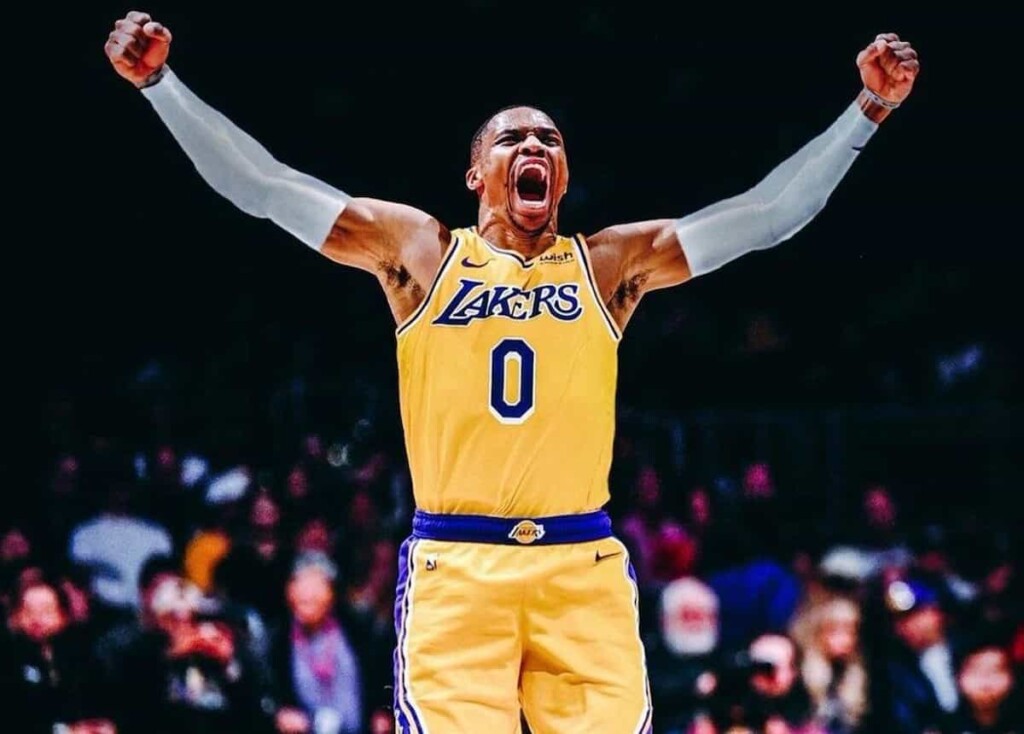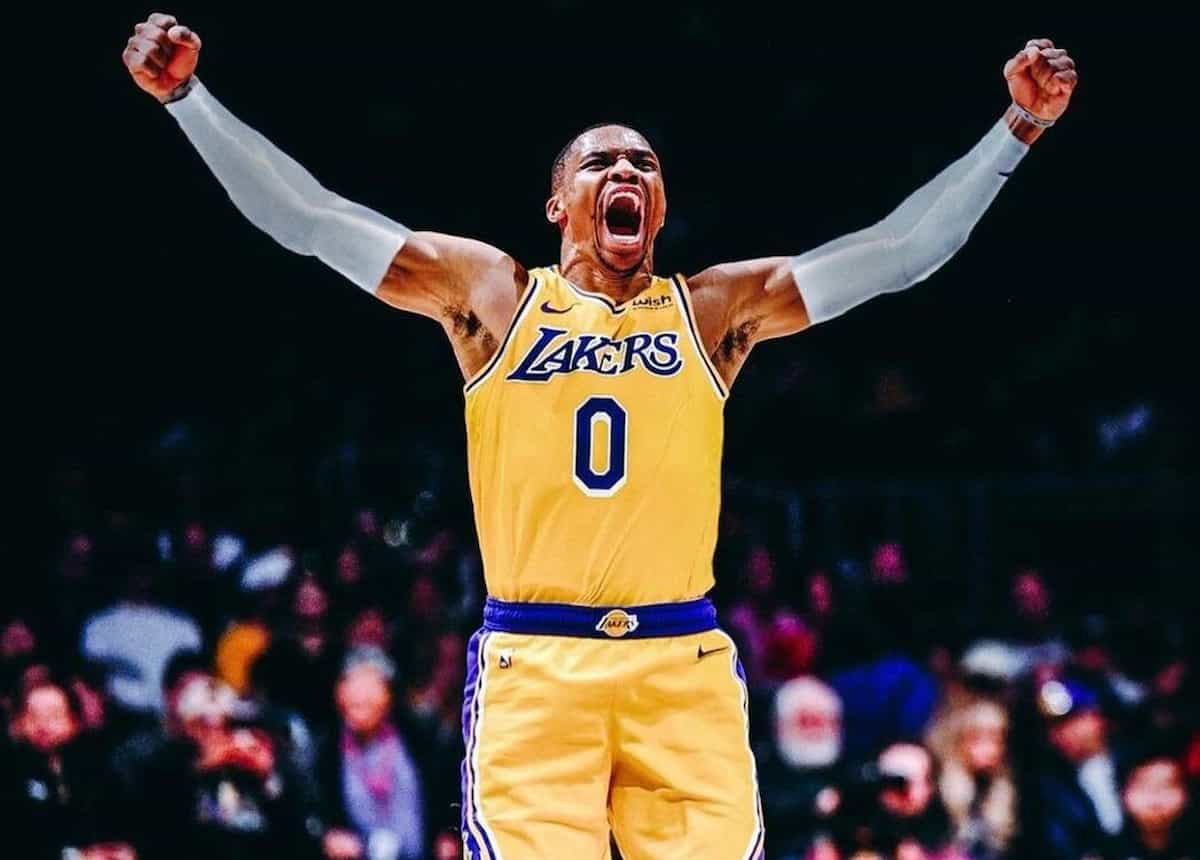 Russell Westbrook isn't only known for his athleticism or triple-doubles but also for the free points he gives away under the turnovers as he just tries to do it all for his team to win. But creating history and doing something none expected Russell Westbrook to do he had a game with zero turnovers at Crypto.com Arena against the Sacramento Kings while playing for 32 minutes and grabbing 19 points, 7 rebounds and 2 assists. Russell Westbrook is currently ranked 4th on the all time total turnovers committed list after LeBron James, Karl Malone and John Stockton.
Also Read: "I'm too old for this sh*t": Twitter reacts as LeBron James…
"That's all we want from him": Twitter reacts to Russell Westbrook breaking 407 games streak with turnovers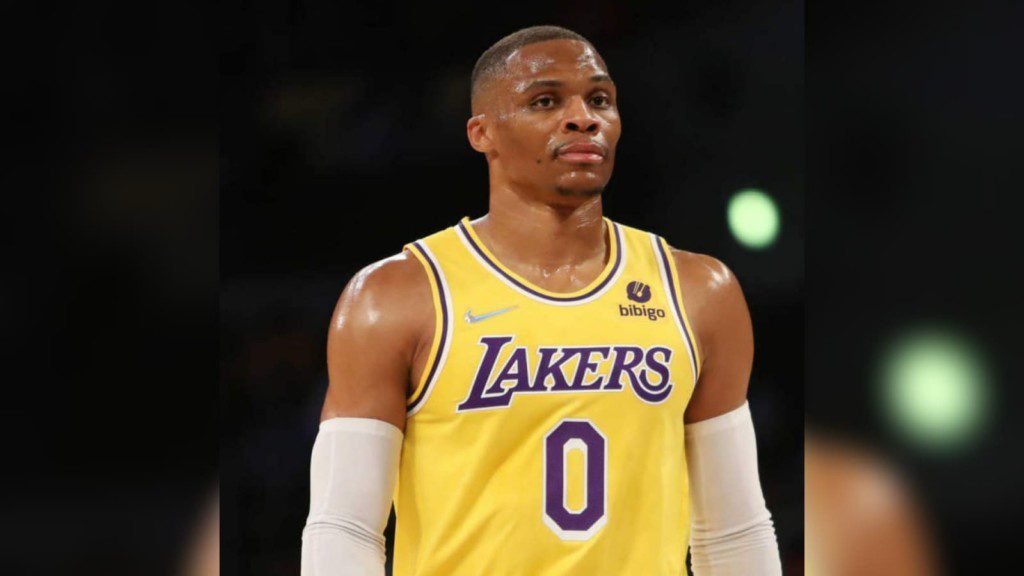 Russell Westbrook unexpectedly had zero turnovers in his recent match-up against the Sacramento Kings which also broke his 407 games streak of having at-least one turnover in game. This season while suiting up for 39 games with Los Angeles Lakers Russell Westbrook is averaging 4.6 turnovers per game which is by far the most since National Basketball Association started maintaining a record for such stats. The last time Brodie had zero turnovers in a game was him still playing alongside Kevin Durant at Oklahoma City Thunder on March 14, 2016 and playing 30 plus minutes or more with no turnovers was last recorded in 2013.
The fans are recognising this moment of Russell Westbrook as a great achievement and want it to be recorded in the History books as it's not something the NBA would witness every time and especially by a guard like Russell Westbrook. Twitter has fans going mad over this very unusual record of Russ since it's viral on internet and has many mouths chirping. With Twitter having varied reactions to offer by fans, find some of such many reactions below:
Also Read: 'He is a special talent': James Harden calls out Kyrie Irving…