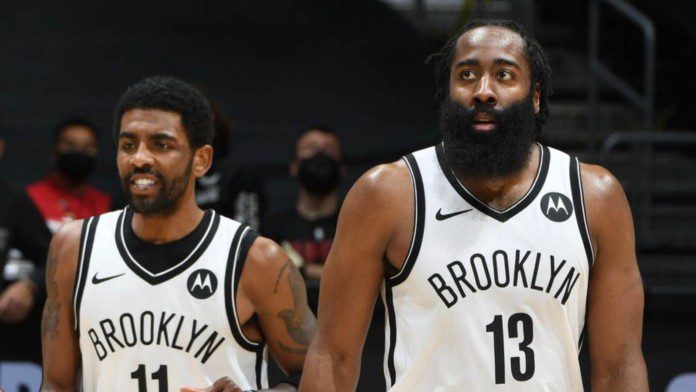 The star point guard Kyrie Irving will soon be back in the Brooklyn Nets season campaign, as his return has been confirmed. Kyrie will make his most anticipated debut on Wednesday in Nets vs Indiana Pacers. Irving's comeback will provide a big support for the Nets as they have lost their last 3 matches consecutively.
Previously, the Brooklyn Nets suffered a huge turmoil when their 10 players went into NBA's Healthy and Safety Protocols. This was an absolute blow to their entire roster as their entire regular roster wasn't on the court. Though after recovery, James Harden tried to bring the Nets back on track, and to some level did so but it only lasted for two games.
Even after this season, golden player Kevin Durant joined them after his recovery still the nets met their third straight defeat on Monday against the Memphis Grizzlies.
Also read: Brooklyn Nets reliefs after Kyrie Irving's debut date announced
Here's what Harden and KD said on Kyrie Irving's return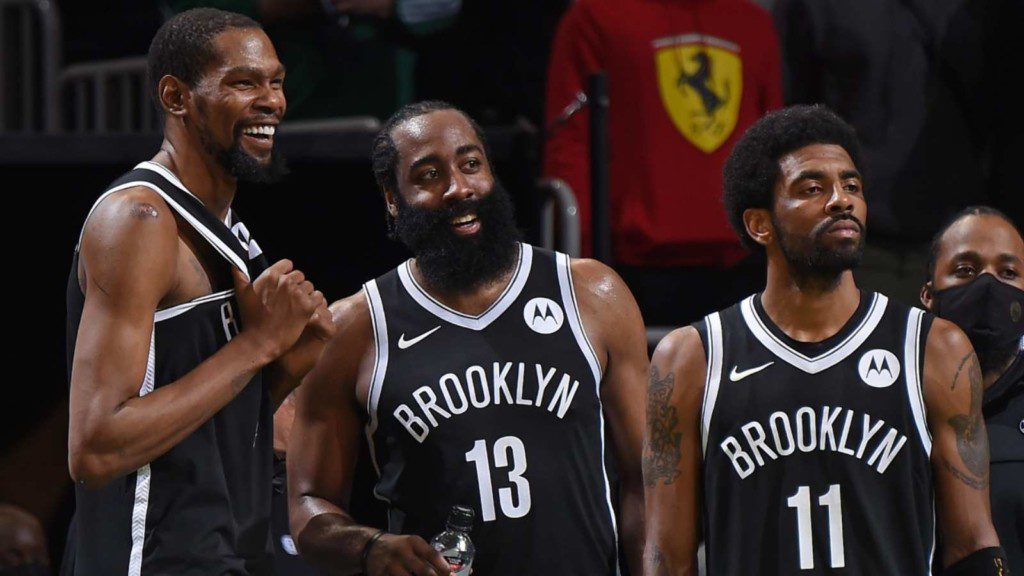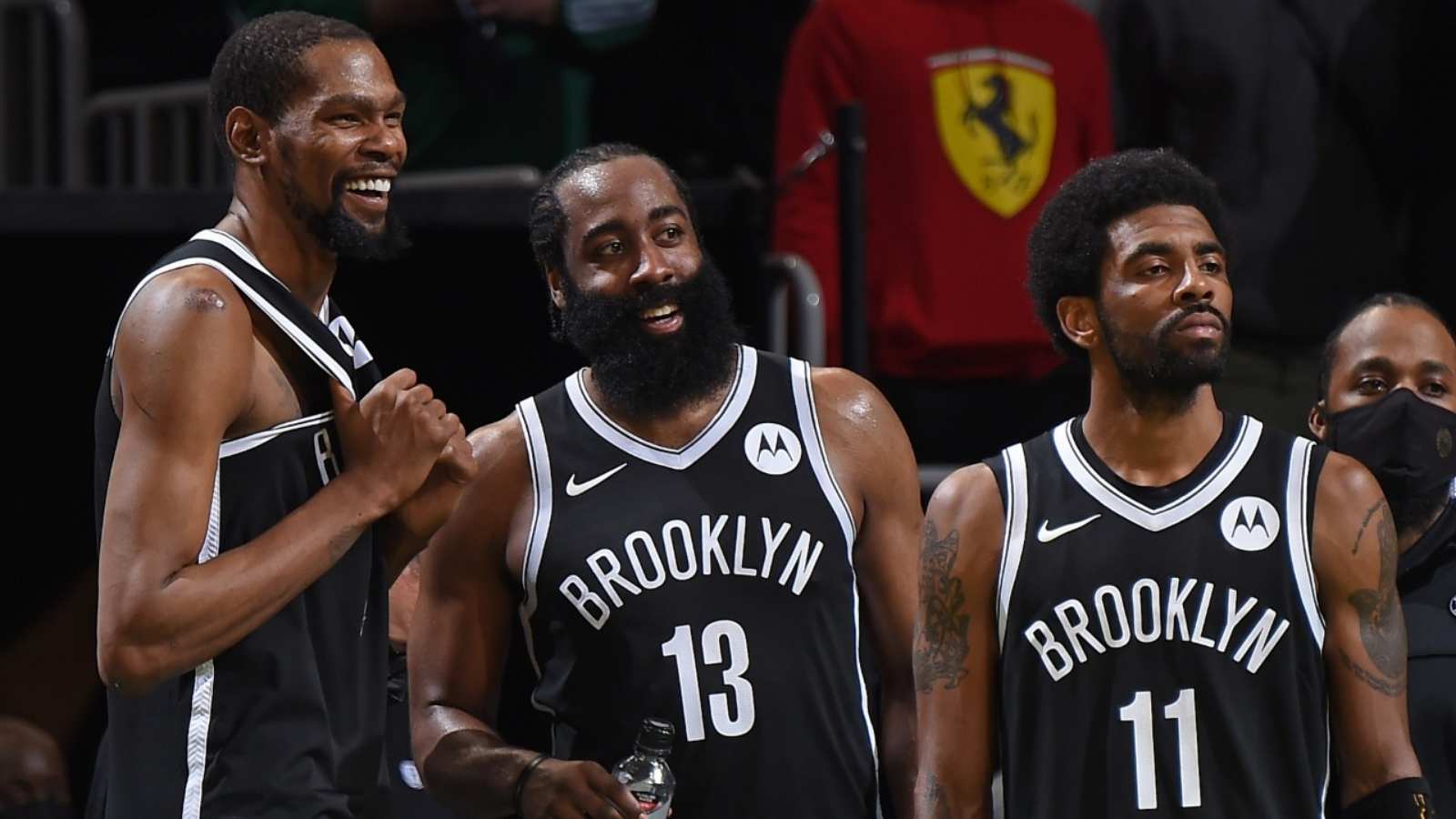 The first match that the Nets lost against the Philadelphia 76ers can be blamed upon the fact that it was due to a lack of players. The second time it can be stretched to that James Harden had all the responsibilities and no support but the third proved that the nets need a serious change as even with their stars player Kevin Durant they lost against the Grizzlies. As Kyrie Irving is back into practice session and will soon be in the starting lineup, this is a piece of news for the entire Nets, and as he can change the flow for the nets.
"Obviously, we'd love to have Kyrie back, He's a special, special talent," said Harden. He later added, "But there's things that we need to correct internally and individually that can help us. And then adding Kyrie back, it's gonna be more special."
Further, Harden and the Nets are excited for Irving's return but he also accepted that Kyrie's presence will not solve all of their issues as they have to work on their game and have to make some adjustments in the defensive department. But yes, it will bring back some spark into the team. "We gotta do the things that's necessary to win games possession by possession individually, it definitely gives us a spark. We can't wait to have him back," said Harden.
Also read: Watch: Crowd goes wild as American singer Giveon brings out LeBron…
Kevin Durant On Irving return said that, "He loves to play, he loves being out there with his teammates." He further added, "So can't wait to see him out there. This is our livelihoods; this is something we dream about every day. I know there's a lot of emotions going through his head."
Whole squad of Brooklyn Nets are probably exhausted due to dealing with extra minutes in games, covid safety and health protocol. So, they are seeing Kyrie Irving as their liberator who will take them out of this struggle. Let's see can Kyrie Irving bring back the Nets on the flow of wins like when they started the 2021-22 NBA season
Also read: Twitter reacts as Klay Thompson hints towards a Much-Awaited return date