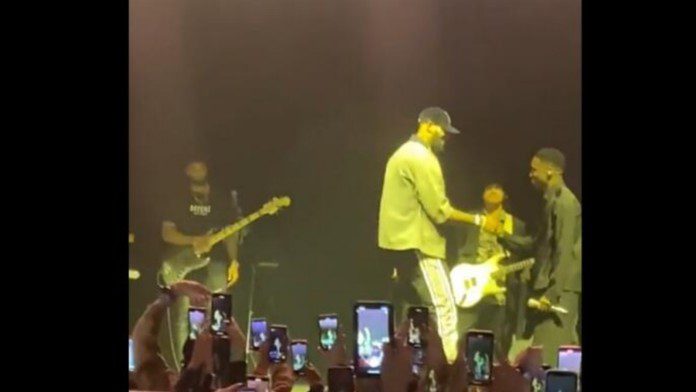 We all know about LeBron James' love towards music, especially towards pop and rap genre as it is quite visible with him regularly attending concerts of famous American singers despite his busy schedule. But the Night after the La Lakers registered a long-awaited victory over the Minnesota Timberwolves, King James appeared at Giveo's Concert.
LeBron James is like the last shot for the LA Lakers this season if they wish to remain in the title race. He has been shouldering the whole of Lakers' burden himself as the roster has completely shattered all the hopes of the franchise and the fans. The 4 time MVP may have a tiring week but he never forgets to show his appreciation for music whenever he could.
Also read: Brooklyn Nets reliefs after Kyrie Irving's debut date announced
Crowd Cheers when LeBron James came on stage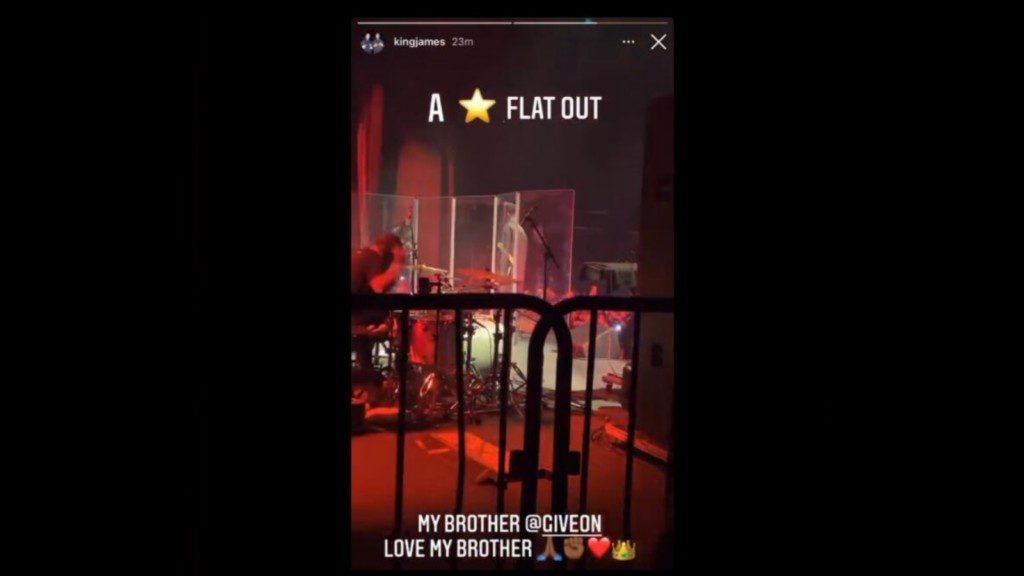 The four-time NBA Champion was standing behind the stage enjoying Giveon's soulful music and captured this moment on his Instagram stories. He captioned it "A star, flat out. My Brother, Giveon. Love my brother."
Later, Givenon invited the lakers' superstar on the stage and the crowd lost it. They roared up in loud cheers.
And this is not the first tie that LeBron James and Giveon have met. They both collaborated last year when LeBron surprised his wife Savannah James by bringing in Giveon to perform some of his hit songs.
James is a social butterfly. He is in contact with a lot of celebrities since he joined LA Lakers in 2018. His reception was held by Drake and Travis Scott who celebrated his entry into the Lakers Team.
Also read: LeBron James' Insane Record proves that he's still the Best in…
LeBron brings LA Lakers back onto the foot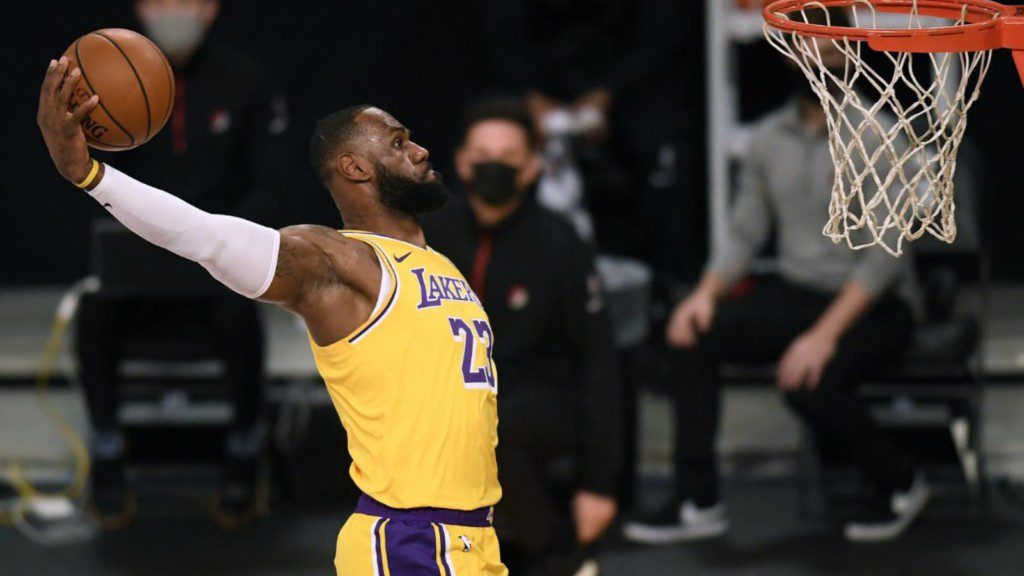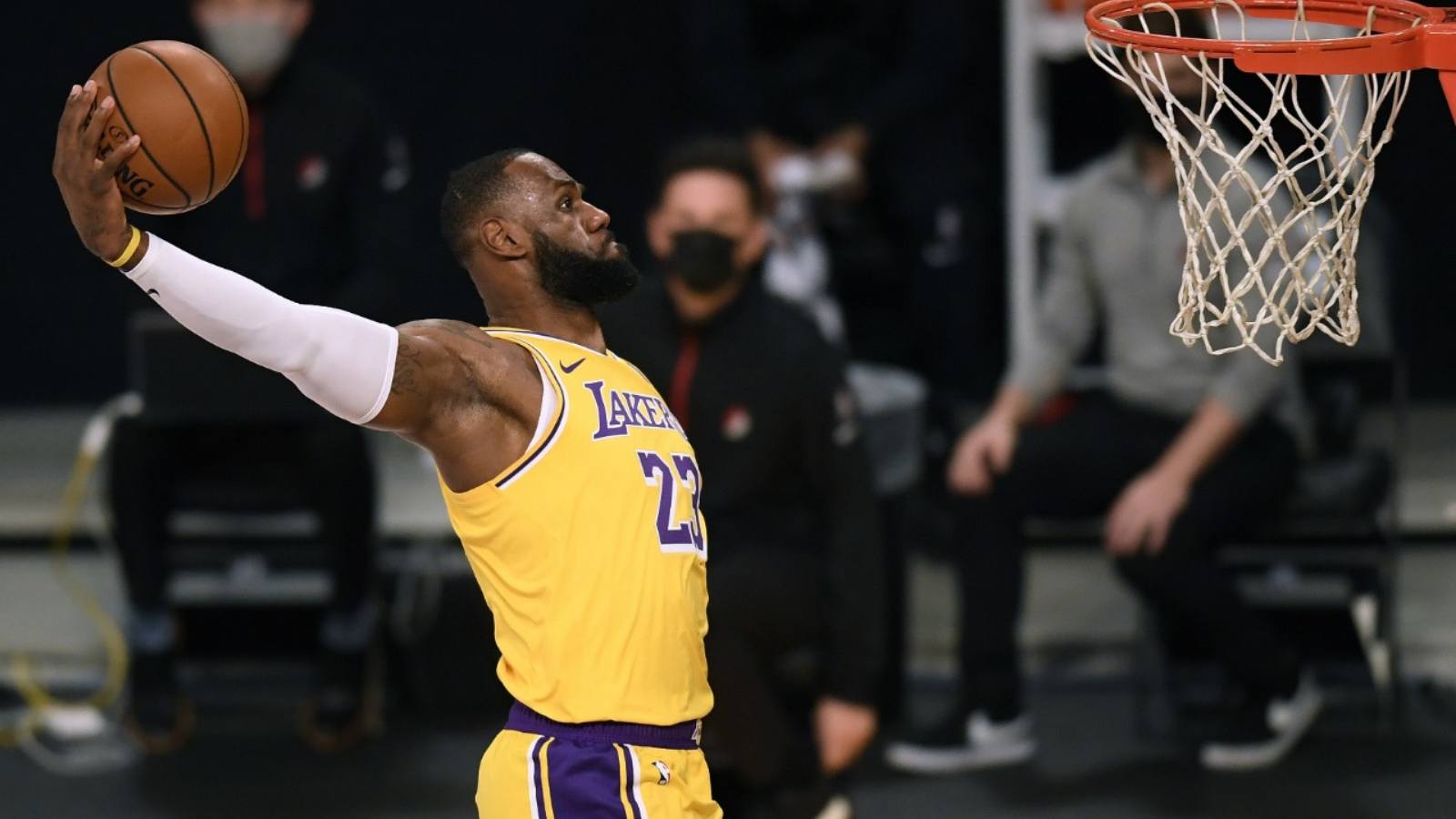 LA Lakers have been struggling since the season started but recently they have had a sense of stability when they went on to win two o their 5 home games. These games have surely boosted the morale of the team and brought life into the Lakers season campaign.
The main role to bring the Lakers back on track was played by LeBron James. The 17x all-star is playing as the protagonist for the Lakers story this season as he has become the pillar for the offensive and defensive department even after Anthony Davis suffered from a knee injury.
Lebron James is doing a great job as the center for the team, but the matter of concern for the Lakers is during the previous two matches the defense and rebounds were too weak. If the opponent team has played a more stable game, they would have snatched the victory from James and the LA Lakers.
As the league matches are in full bloom, it has become important for the LA Lakers' management to solve the issue and maintain the streak of consecutive wins. Let's see how the Lakers perform their next game against Sacramento Kings and Memphis Grizzlies
Also read: LeBron James reveals the "biggest" dream he wants to fulfill with…