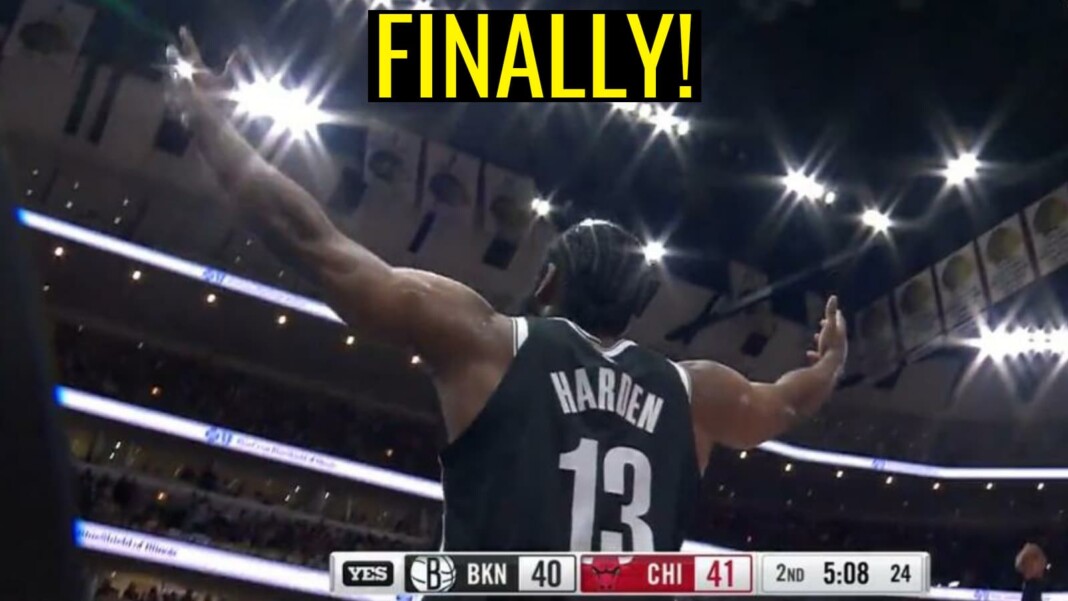 James Harden has been facing problems with the referees not acknowledging his fouls calls because of the new rules. The new foul calling system has been a pain for every player especially the Point Guards because drawing out phantom fouls is not as easy as it used to be previously. But the referees are being so strict that even when the player is actually fouled upon they choose to remain silent and ignore it.
One of the victims of this way of refereeing is James Harden. Harden may have forgotten how it feels to have a foul drawn because his constant protests against fouls have been not given any regard by the referees. But what happens when the foul is actually given to him? He thanks god!
James Finally gets to draws a foul!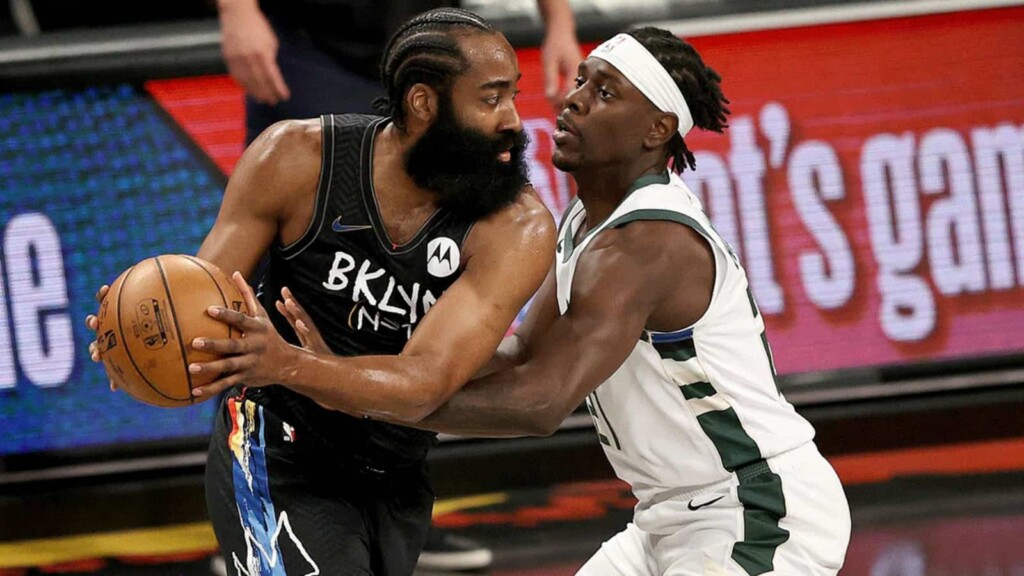 James Harden has been a master at drawing out fouls. If he enters into the defense then there's always a surety of him coming out with 2 free throws. But due to the new rules, there has been a notable decline in how often he stood on the free throw lines and it ultimately affects his scorecard. No doubt that Harden is a great payer but not being given fouls when it is valid influences the player's game.
During the 2nd Quarter in the game between the Nets and the Bulls, Harden drives in from the three-point line for a layup when Bulls #13 Tony Bradley makes contact with Harden and whistle! Harden draws a foul in a very intrinsic way. But what's hilarious is his reaction after the whistle. He thanks God for giving him the chance to shoot free shots after so long.
The fans find it really rib-tickling and can see James' subtle attempt at being sarcastic towards the referees when he thanked the god.
The Nets lost to the Bulls by 118-95, registering their 4th loss of this season. Kevin scored 38 points, 10 rebounds, and 4 assists. James Harde dropped 14 points, 8 rebounds, and 5 assists against the Chicago Bulls. The Brooklyn Nets will face the Orlando Magic in their next match.
Also read: Watch: Karl Anthony Towns knocks insane clutch shot to tie Timberwolves…
Also read: Watch: Markieff Morris and Nikola Jokic get into a dirty –brawl;…