Kyrie Irving after months of waiting is finally back as a full-time player for the Brooklyn Nets. He is no more the unvaccinated and part-time guy because of whom James Harden forced a trade out of Brooklyn hours before the deadline to play alongside Joel Embiid. The season so far has been a complete rollercoaster for Kyrie Irving. He has been trolled and criticized for all his personal decisions, especially for the one regarding the vaccination. After commentators and analysts now even fans have joined the club to heckle him and frustrate him out. The NBA fans haven't been that great for some past years especially the ones from New York City as everyone is aware of how they treat Trae Young.
Recently, the New York Knicks hosted the Brooklyn Nets at Madison Square Garden. The long-time city rivals faced each other for the last time this season even though they fall in the same conference. As after a closely contested and head-to-head match-up, the Brooklyn Nets wiped off the New York Knicks and destroyed their postseason dreams. The final box score stands at 98-110 favoring the Brooklyn Nets. Currently, under the leadership of Kevin Durant and Kyrie Irving, the Brooklyn Nets are ranked as the 8th seed in the eastern conference with the record of 42 wins and 38 losses at .525.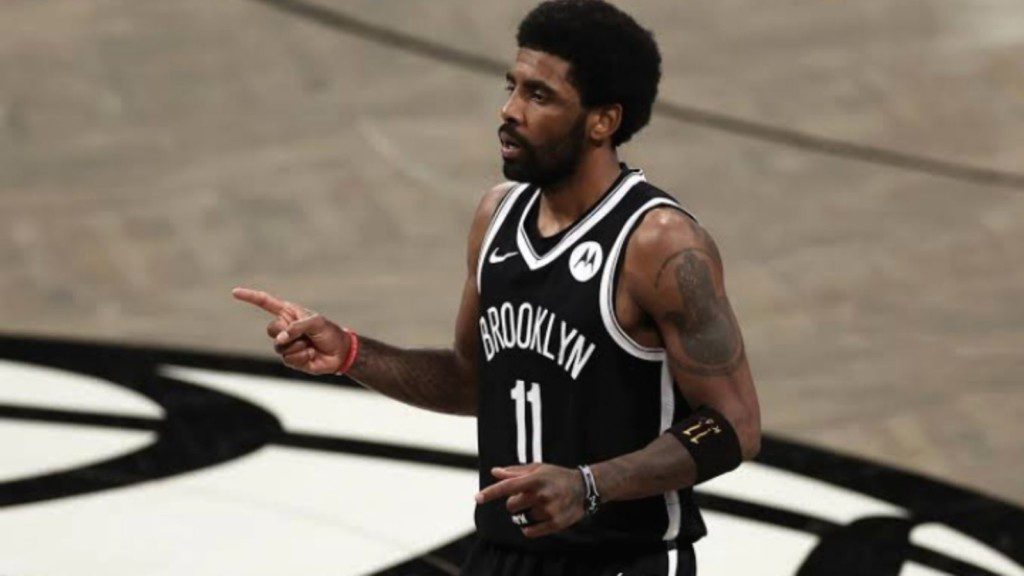 The 12 big points victory for the Brooklyn Nets wasn't easy as they were down by 21 points in the third quarter. But the IQ plays and godlike handling skills of Kyrie Irving along with the great scoring of Kevin Durant (triple-double of 32 points, 11 assists, and 10 rebounds) won them the game. In the game, Kyrie Irving dropped 24 points, 7 assists, and 8 rebounds while playing a perfect role of a decoy. As soon as the second half started he was fired up as leaving for the locker room at the end of the first half he had a heated argument with some fans on the way.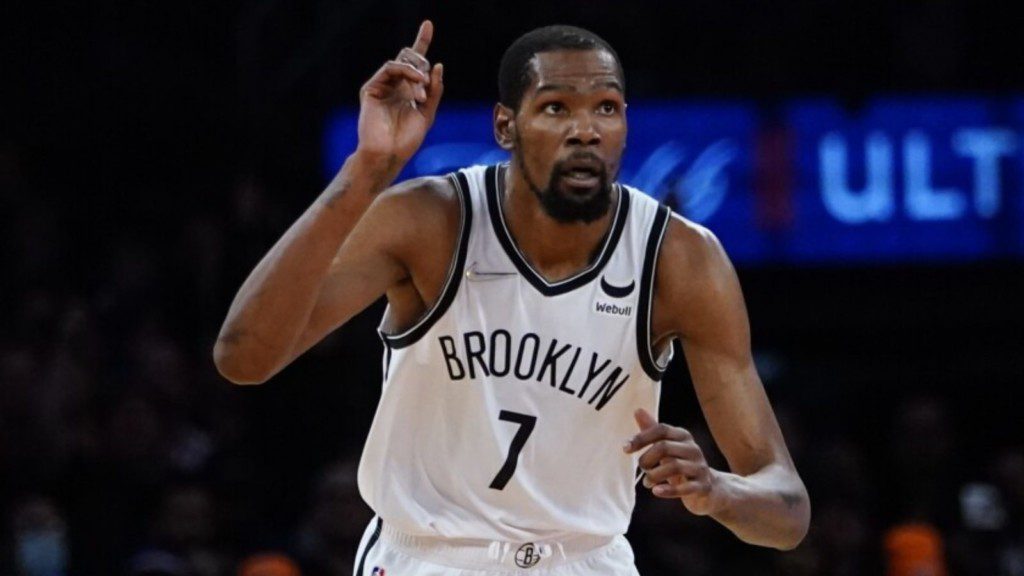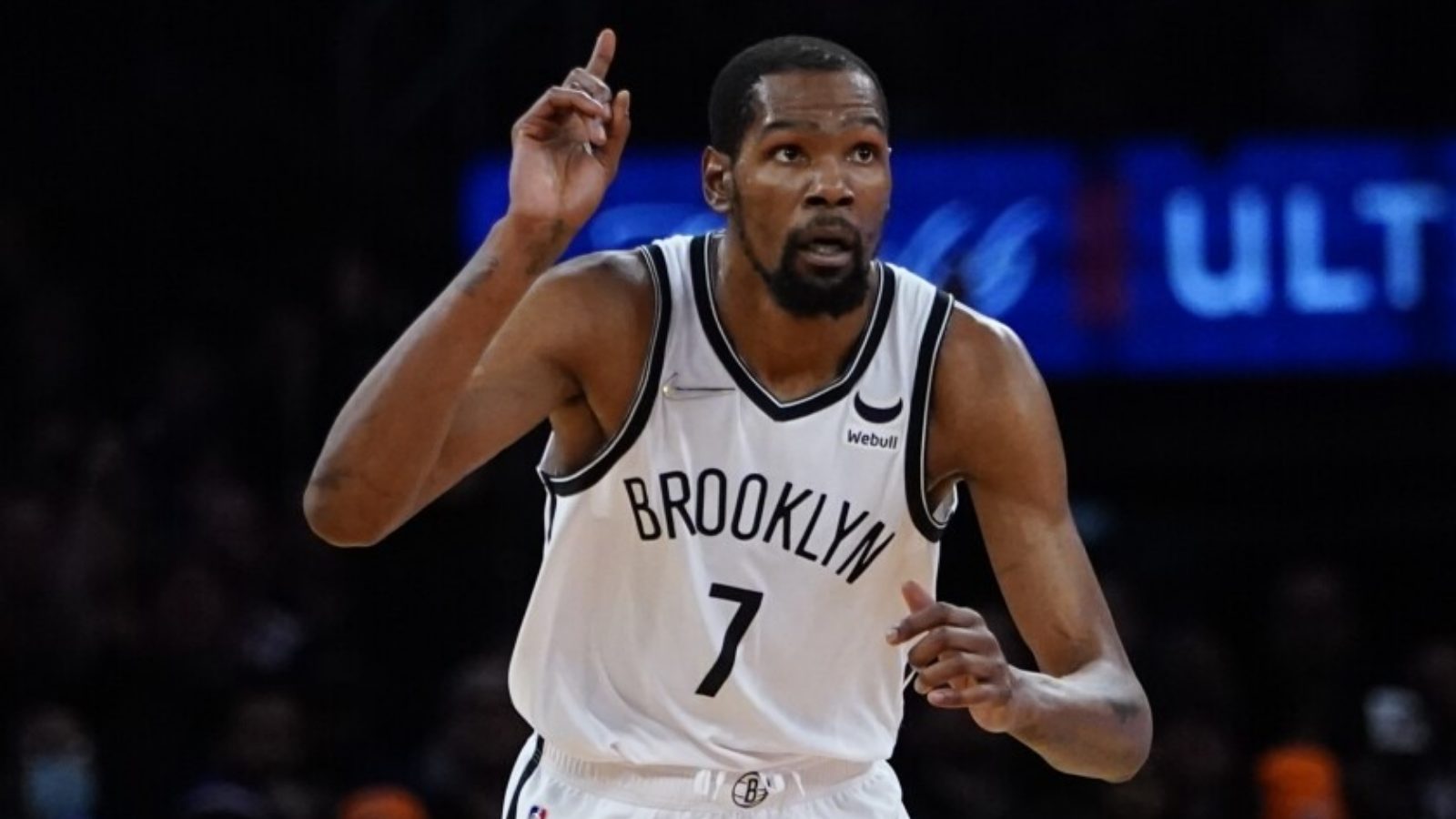 Also Read: "Lakers are a national basketball atrocity"- Stephen A. Smith goes off…
Kyrie Irving's heated argument with the New York Knicks' fan at Madison Square Garden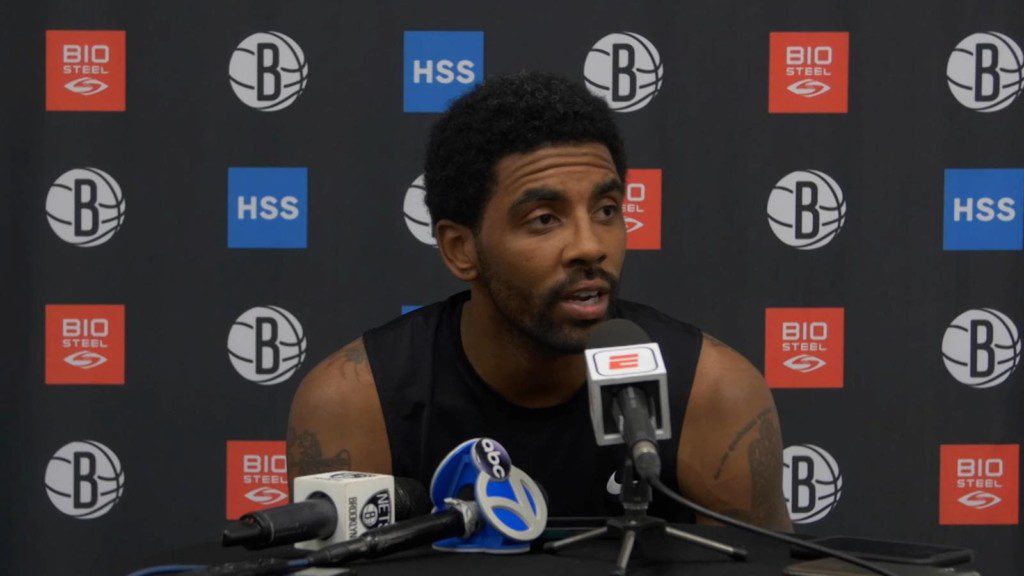 Some fans heckled Kyrie Irving on his way to the locker room as they called him some names or said him some words after clicking a photo of him. The dialogues exchanged are still unknown. But the moment was surely a heated one as Kyrie Irving took some steps back towards the fans to address them whatever he wanted to. Even his teammate Kessler Edwards joined him. Many believe the fans would have been just trash-talking Kyrie Irving as the Brooklyn Nets had a very disappointing first half but eventually did a 21 points come back and won the game. Many also believed he was initiating a argument with the wrong fan who actually said nothing but just clicked a picture.
The clip of the exchange stands viral on the internet. As fans love to mess with Kyrie Irving. This time unexpectedly many are praising and appreciating him but the trolls continue. Many also show some hate towards the New York Knicks fans as they don't really like their idea of enjoying basketball in the way they do. Find some of many such reactions posted by fans on social media platforms here below:
Also Read: Take your jerseys off" Kevin Durant engages in a hilarious exchange…