Shaquille O'Neal is one of the greatest basketball players in the history of NBA. With his massive amount of wealth that the star has accumulated over the years, it is no wonder he owns an astounding list of properties. But exactly where does Shaquille O'Neal live?
Shaq has bought and sold mega-mansions in some of the most high profile neighbourhoods in the US. Out of his luxurious houses in Dallas, Florida and Miami, fans have often speculated exactly where Shaquille O'Neal lives. Here's where the NBA legend lives now and the properties he owns.
Related: Where does Stephen Curry live? All houses owned by Stephen Curry
Where Does Shaquille O'Neal Live?
Shaquille O'Neal is currently said to be living in his luxurious mansion in the Dallas suburbs. However, Shaq keeps moving between Florida, Dallas, and Miami, and the star has residences in all three of the cities.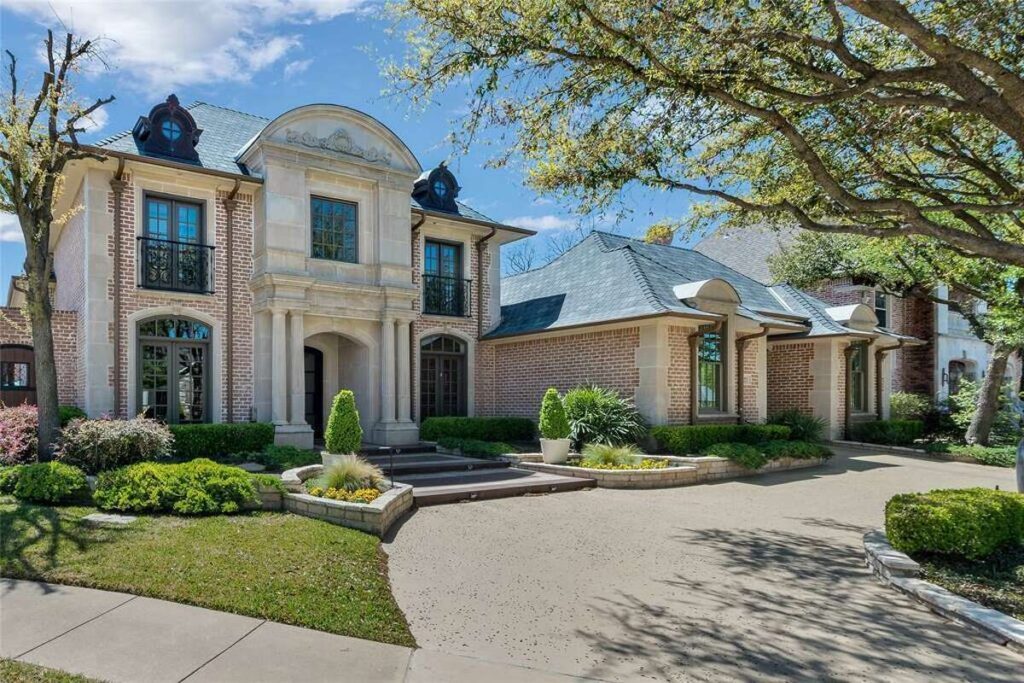 O'Neal's $1.224 million five-bedroom mansion in Dallas is a pure statement of elegance and grandeur modeled in one. Spread across 5,200 square feet, the manor consists of five luxurious bedrooms, two powder rooms, an exclusive library, spacious foyers, built-in shelves, dining spaces facing over the pool, and a modern fireplace.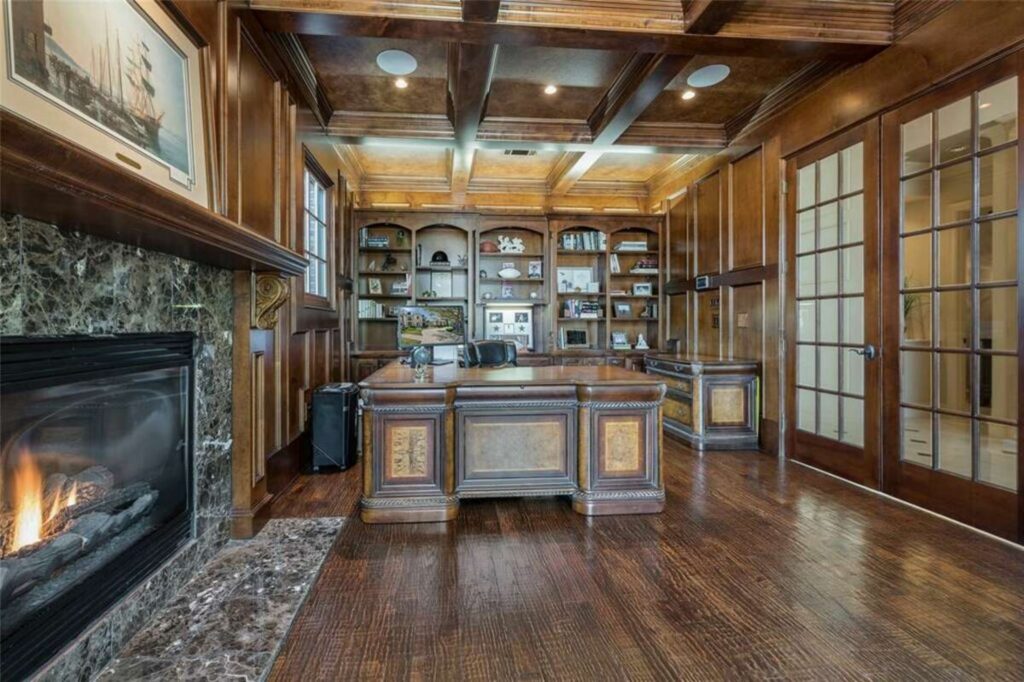 There is a small home theatre upstairs, an awning-covered patio in the yard, a three-car garage, and a beautiful gated motor court. The lagoon-like swimming pool complete with a stone fountain beach entry, welcomes a traditional spill-over spa.
Address: Carrollton, Dallas, Texas
Properties owned by Shaquille O'Neal 
Shaquille has bought and sold different luxurious mansions and property pieces over the years. Shaq owns a glamorous estate in Windermere, Florida, his current mansion in Dallas, Texas, and an entire Island in Miami. Here are the details of some of Shaquille O'Neal's estates.
House in Windermere, Florida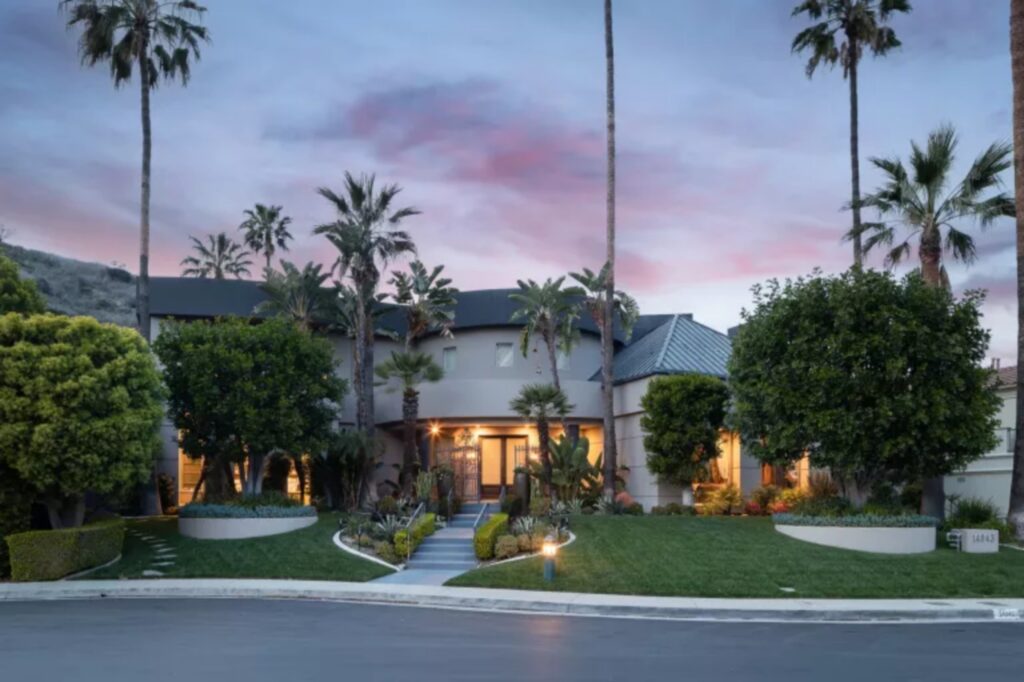 Located in the guard-gated Mulholland Estates of Windermere, Florida, Shaq's Florida home is a beauty to behold. With a two-story entrance hall, the multiple-bedroomed mansion has a resort-like interior that boasts elegant and stylish architecture. With gracious foyers, areas, and articulate dining spaces, the mansion exudes jovial glamour.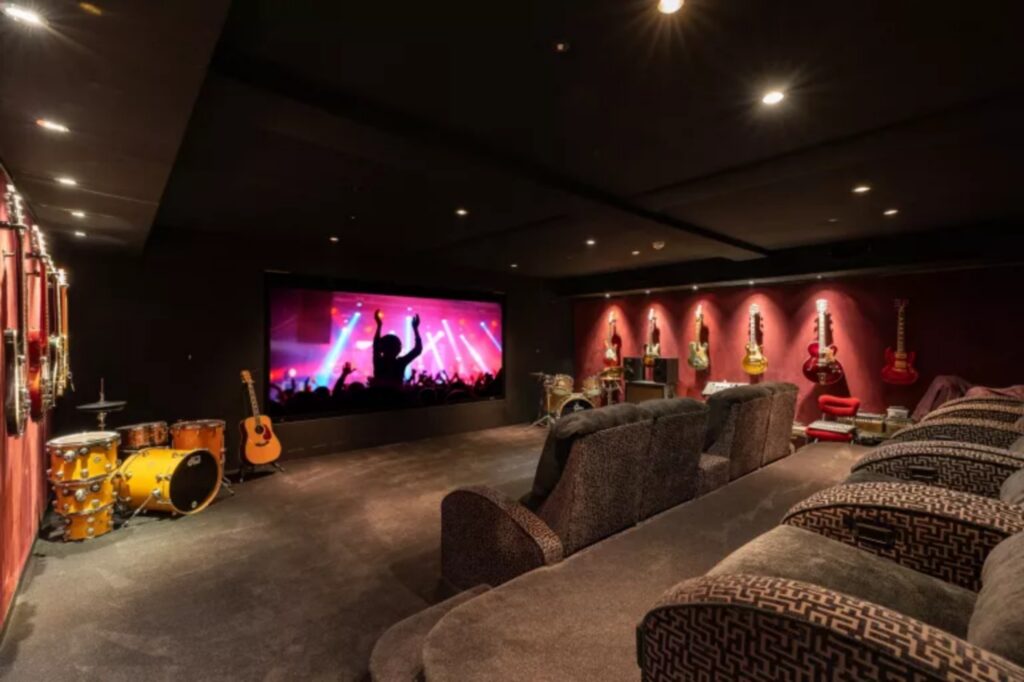 Shaq's Florida home is one complete package with a state-of-the-art home theatre, basketball court, pool, waterfall, Jacuzzi, pavilion, BBQ, fire pit, and patio area for relaxing with family. The modern and comfortable bedrooms come in master suites as well as guest rooms with a warm and welcoming interiors. Located near Orlando, not too far away from O'Neal's previous residence.
Address: Mulholland Estates of Windermere, Florida.
Shaquille O'Neal's Lavish Miami House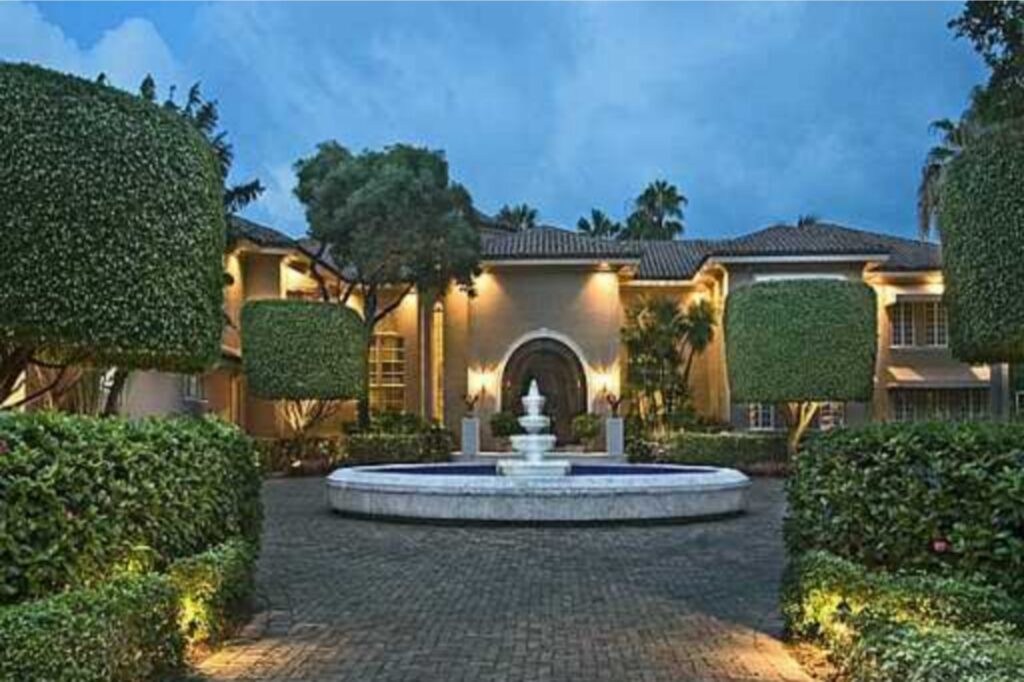 Located in Star Island, Biscayne Bay, Florida, Shaq's Miami mansion has eight bedrooms, nine bathrooms, a well-equipped gym, and spacious living areas. There is also an indoor racquetball court, a tennis court, a sweat room, and a swim-up bar.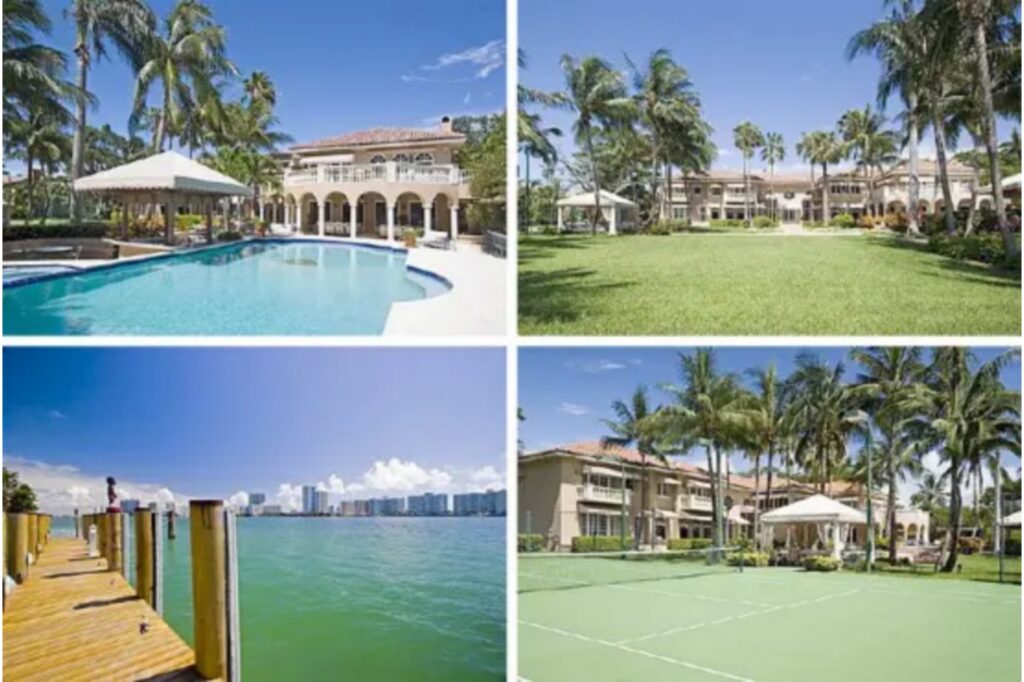 Constructed by Rony Seikaly in 1992, the waterfront estate features a tennis court, a two-bedroom guest house, a dock, and an exquisite pool that has the Superman emblem. The mansion is listed in the market for $22,5 Million.
Address: Star Island, Miami.
Mega-Mansion in Florida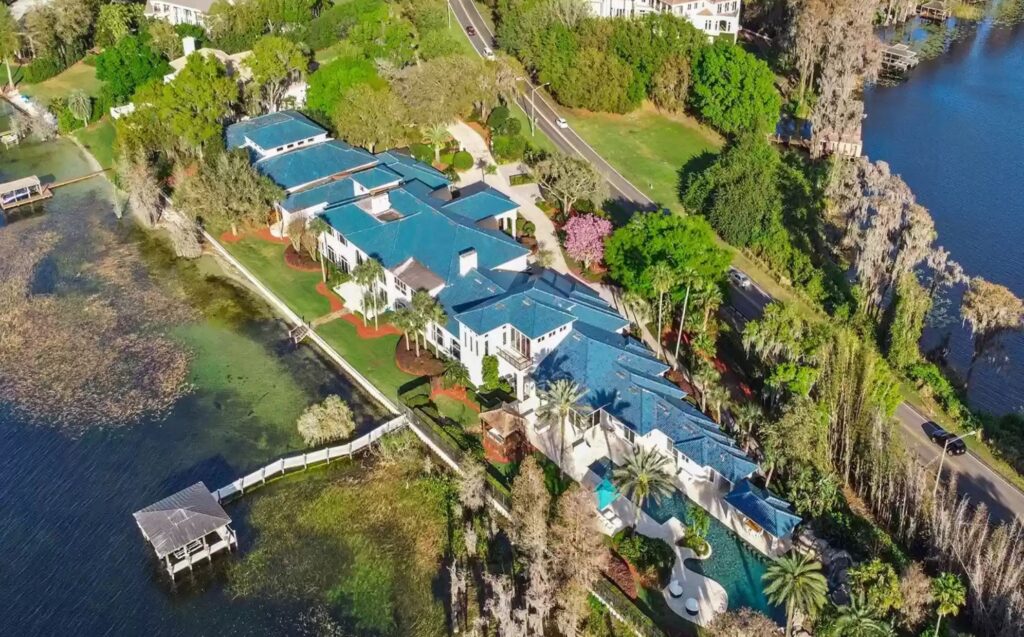 Shaquille O'Neal's 31,000 square feet mega-mansion spawns across 3 acres of land, and is located in Isleworth, Florida. The huge mansion has a grand total of 12 bedrooms, 15 bathrooms, and 700 square feet of beachfront. The huge estate is listed on the market for $16.5 million.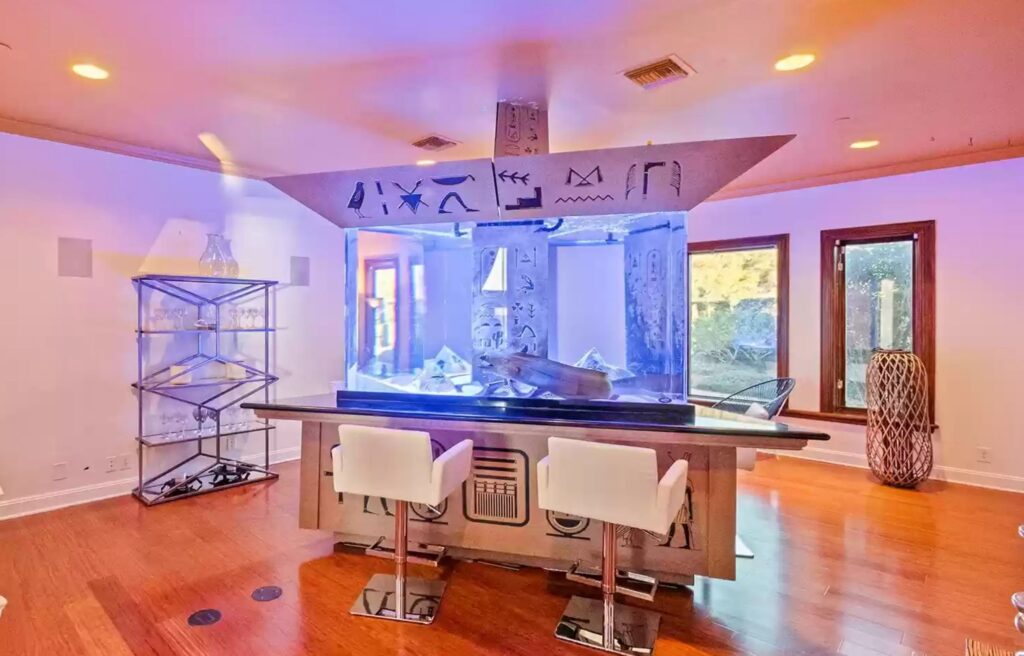 The house comes with an amazing display of decor both indoors and outdoors. Along with its classy outlook and custom-designed indoors, Shaq's huge mansion is the perfect statement of the NBA star's status and repute.
Address: Isleworth, Florida
Even after retiring from his basketball career, Shaq is currently a sports analyst. His 400+ net worth keeps increasing owing to his many investments in various fields.
In case you missed:
Giannis Antetokounmpo Net Worth, NBA Career, Salary, Girlfriend, House, Parents, and More