Aaron Donald is an experienced defensive tackle who has achieved a lot in his illustrious career. He made a name for himself while playing college football at Pittsburgh after which, he was drafted by the Los Angeles Rams in the first round of the 2014 NFL Draft.
Donald immediately proved that the Rams made the right decision by roping him in as he was named the defensive rookie of the year. In addition to this, Donald has been named AP NFL Defensive Player of the Year on as many as three occasions. Many also regard him as one of the greatest defensive tackles of all time.
Who is Aaron Donald's wife Erica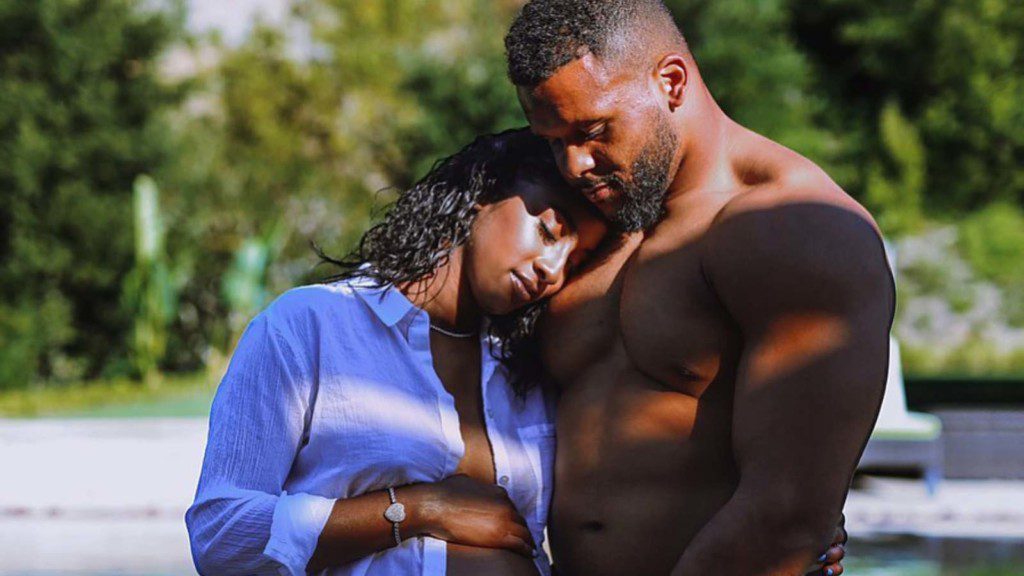 Aaron Donald has been extremely consistent throughout his career. Moreover, the star player also keeps his personal life very private. The man has been married to Erica Donald for quite some time now and the amazing couple has a beautiful child as well.
According to Hollywood Mask, Donald also has two other kids from his previous relationship. Erica is a strong, ambitious lady who graduated in 2012 with a Bachelor's degree in communication and public relations from Louisiana State University. Erica worked as the manager of Community Affairs and Player Involvement for the Rams which is where she met Aaron.
The couple is going strong as ever and has been involved in charity work as well. Both, Erica and Aaron contribute greatly to AD99 Solutions. The aim of the foundation is to help underprivileged kids in Pittsburgh get access to better education and a better life overall.
Erica and Aaron are a fantastic couple and their work towards the less fortunate kids is inspirational, to say the least.
Also Read: Tyler Boyd's girlfriend: All you need to know about the relationship status of the Bengals WR