Aaron Rodgers is one of the biggest names in the world of the NFL. No matter what he has said and done over the past year or so, one just can't deny that he is indeed a fantastic quarterback who can single-handedly change the outcomes of the games.
Understandably, there were a lot of speculations about where Rodgers will end up for the 2022 season as soon as the previous season came to an end. Putting an end to all such conversations, Rodgers confirmed that he will stay with the Packers and signed a massive contract.
Aaron Rodgers wants Serena Williams to make a comeback soon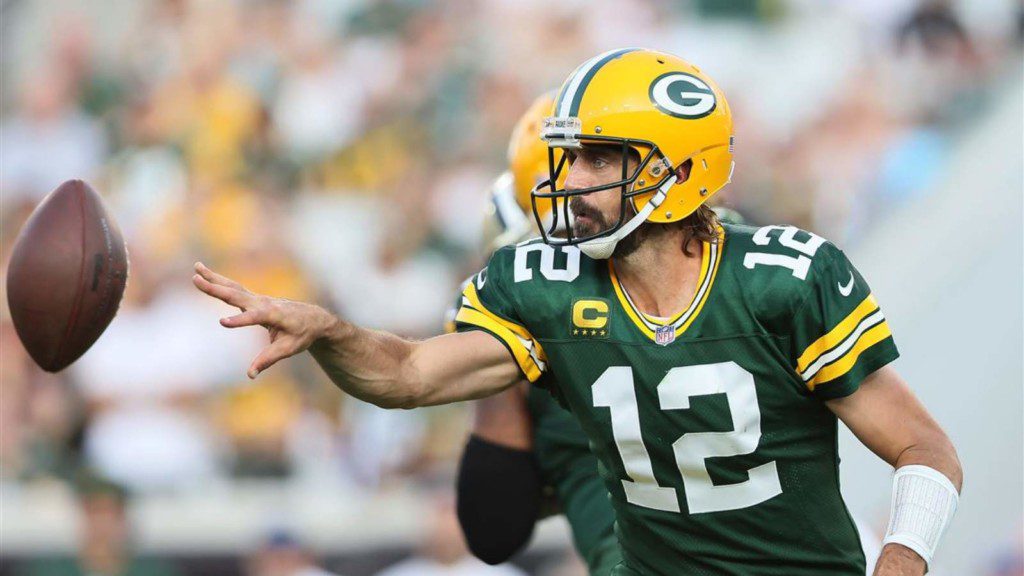 It would be fair to say that Aaron loves to stay in the limelight and has been a great friend to a number of controversies. Another iconic sportsperson who has been a part of a few controversies herself is Serena Williams. Recently, the two sporting icons met at a Bitcoin conference in Miami.
The Packers showered praise on Serena Williams when the two conversed. In a new video posted by Williams on her Instagram account, Rodgers was seen hyping Serena up. "I am backstage at a Bitcoin conference in Miami with Aaron Rodgers," Williams said in the clip.
"We've been talking about my comeback and he's been hyping me up and getting me ready for Wimbledon," she stated. Rodgers, who called Serena the GOAT proclaimed himself as Williams' 'hype man.' "What about the US Open?" Rodgers asked, to which Serena replied, "Wimbledon's before the US Open."
Rodgers then stated, "She's back." Serena was last seen on the court at Wimbledon where she sustained an injury. After that, fans across the world have been waiting to see the champion dominating the game yet again.
Also read: "We Agree to Disagree": Shailene Woodley and Aaron Rodgers have decided not to talk to each other on this topic