It looks like Aaron Rodgers simply can't catch a break, from all the unnecessary attention he receives for off-field things. The quarterback recently suffered a heartbreaking exit from the NFL after the Packers came out second best against the San Francisco 49ers.
Rodgers has earned himself a special few fans, for his unique stance on the impending Covid-19 vaccine. The 38-year old quarterback has continued to maintain his anti-vaccine stance and has not yet taken the vaccine. Although he did make everyone believe that he had taken it earlier this year, only to be caught out a few months later when he contracted the virus and the truth was laid bare.
Aaron Rodgers's future in the NFL is currently up in the mud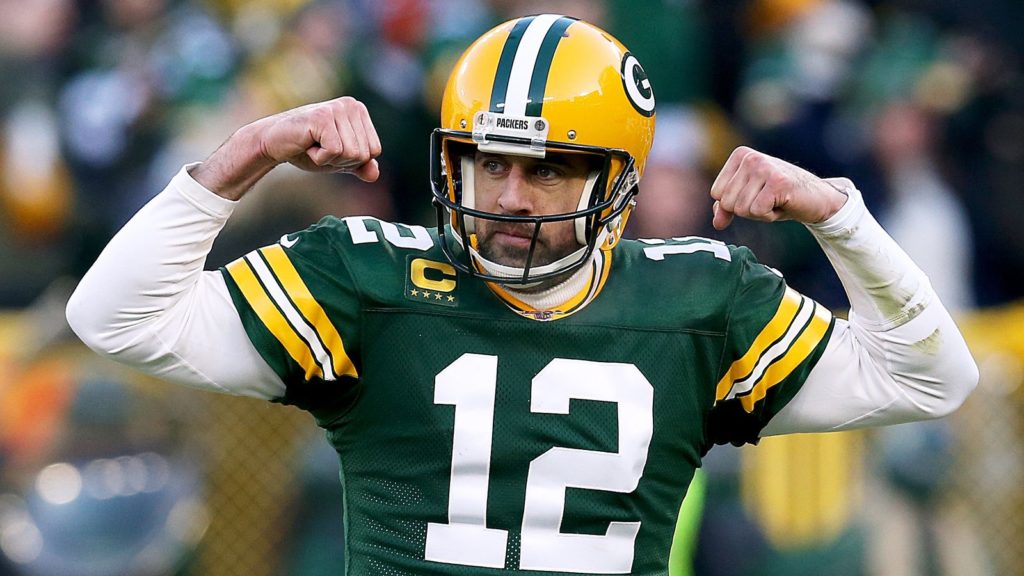 Leading American actor and comedian, Aziz Ansari recently joined the bandwagon to rip Aaron Rodgers for his negative approach towards the vaccine calling him out on a Netflix special show.
"People go in on people who don't want the vaccine. Who's that guy — a football player? Aaron Rodgers? What do you think about that guy?" Ansari said in his recent Netflix special.
He continued, "Fuck him! People hate that guy," Ansari says, now in a sarcastic tone. "He's a fucking idiot! It's like, calm down. He's a football player. He read some articles. He got sceptical. He did some research. Are you stunned he came to the wrong conclusion? Did you really think he was gonna crack the case?"
"This poor guy! It's like we're all in high school making fun of the quarterback for doing bad on the science test. 'You're a dummy, Aaron, you're a dummy. You don't know anything. You're a dum-dum,'" Ansari says. "This guy makes a living getting hit in the head. Can we cut him a break?"
Also Read: "Everything is on the plate," Rob Gronkowski offers a massive insight into his and Tom Brady's retirement plans