| | |
| --- | --- |
| Name | Damar Romeyelle Hamlin |
| Age | 24 |
| Occupation | American Football safety |
| Other sources of wealth | Endorsements and Ventures |
| Net worth | $1 million |
| Residence | Pennsylvania |
| Sponsors | Fashion Nova |
| Charity | The Toy Drive |
| Marital status | Single |
| Last updated | January 2023 |
Damar Hamlin entered the draft with the Buffalo Bills in the year 2021 and started his rookie season as a backup with a bang, further upgrading to a starter position in 2022.
Talking about his early start in life, he grew up in a beautiful town in Pennsylvania US, and was admitted to Central Catholic High School in Pittsburgh for education. His early sports abilities in high school named him First team All-state and the Class AAAA Defensive Player of the Year.
The top cornerback title from the high school stood as a 4-star recruit with multiple university options to choose from. Hamlin chose to stay committed to the University of Pittsburgh and play football for the team Panthers. His abilities led the team with 76 tackles and were honored with a mention ACC followed by his senior year, naming him Second-Team All-ACC.
The Buffalo Bills took the talented Hamlin in the team as the 212th overall pick in the 2021 draft. He penned a 4-year rookie contract in May 2021 and played as a reserve. He soon got noticed on the field and became one of the finest safeties in 2022 of the Bills.
The week 17 Monday night football gave an unfortunate sight of Hamlin collapsing on the field after Higgins's right shoulder bumped hard against Hamlin's chest. Currently, Hamlin is under critical care and all the fans globally are praying for his speedy recovery.
Related: Bart Scott BIZARRELY blames Tee Higgins for Damar Hamlin's 'bone-chilling' on-field cardiac arrest
Damar Hamlin Net Worth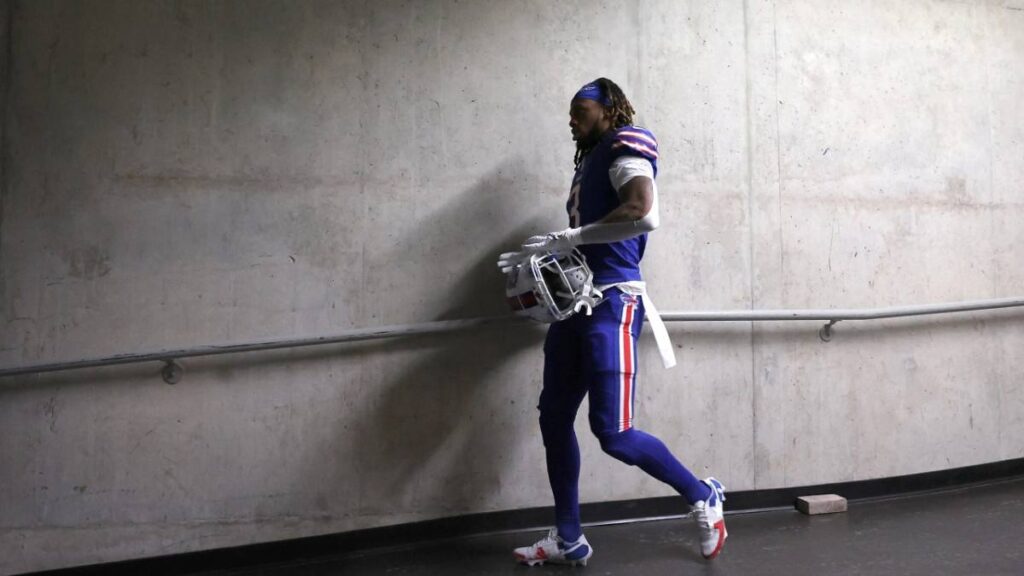 The Net worth of Damar Hamlin is $1 million. He signed with the Buffalo Bills. His very first professional contract for four years is for $3,640,476. This contract included $160,476 worth of a signing bonus and the same figures as the guaranteed money.
He is set to make an annual salary of $910,119. The 24-year-old player earned a base salary of $825,000 with a signing bonus of $40,119. His yearly cash amounted to $825,000.
Further 2023 will be adding a multiplied figure of $940,000 as a base salary which is also his yearly cash.
Damar Hamlin's Brand deals and Endorsements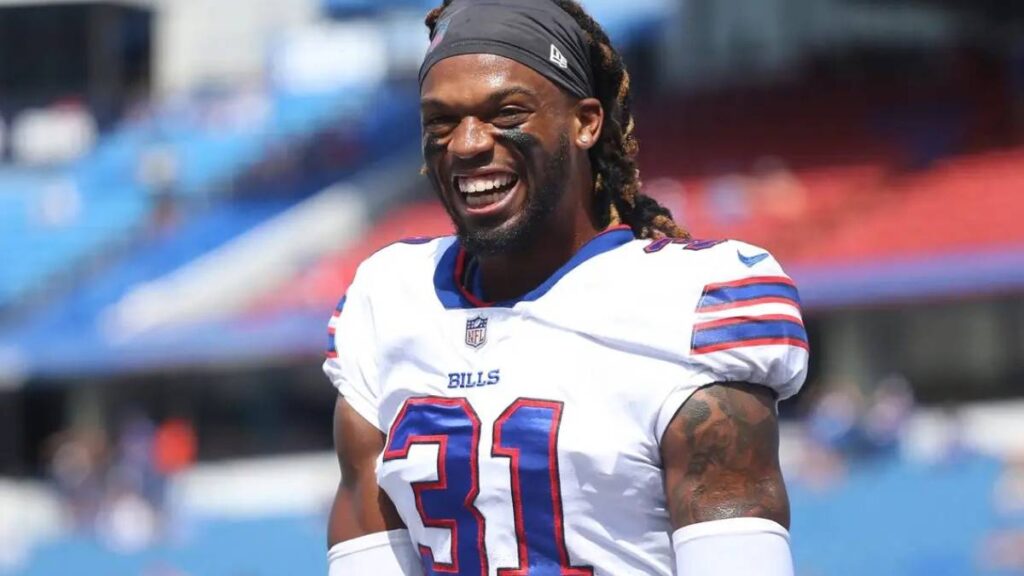 Brand deals and endorsements always add more value to the player's name. Hamlin is a young player who just took a start in his career and has signed a brand deal with the clothing line Fashion Nova. He is also the CEO of the Chasing Millions apparel line which incremented the player's worth.
Does Damar Hamlin have a charity?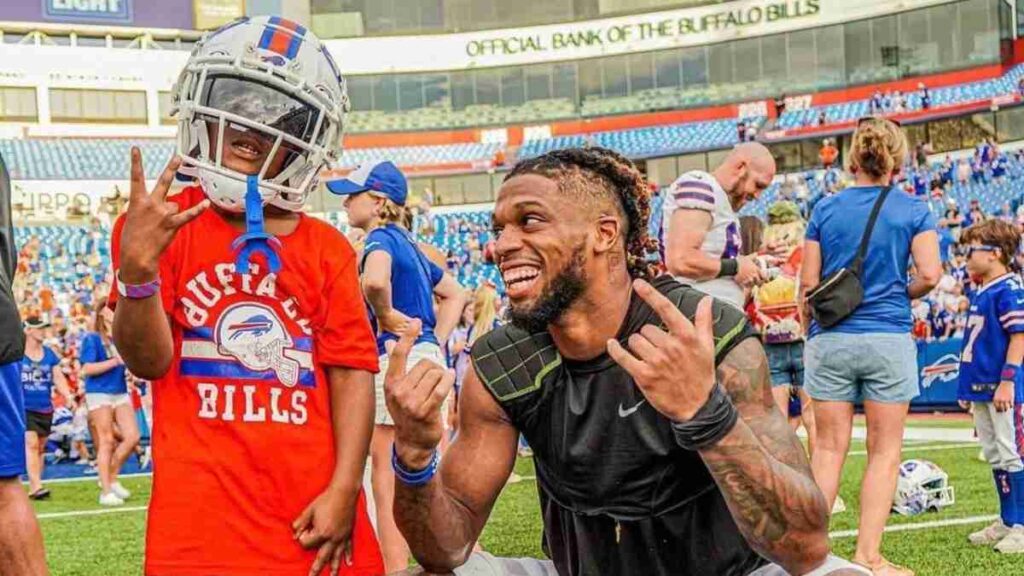 Hamlin recently created a platform called Toy Drive (Chasing M's Foundation Community Toy Drive) to create an impact on people and children affected the most by the COVID pandemic. The foundation allows contributing generously to meet the needs of the kids.
Damar Hamlin's House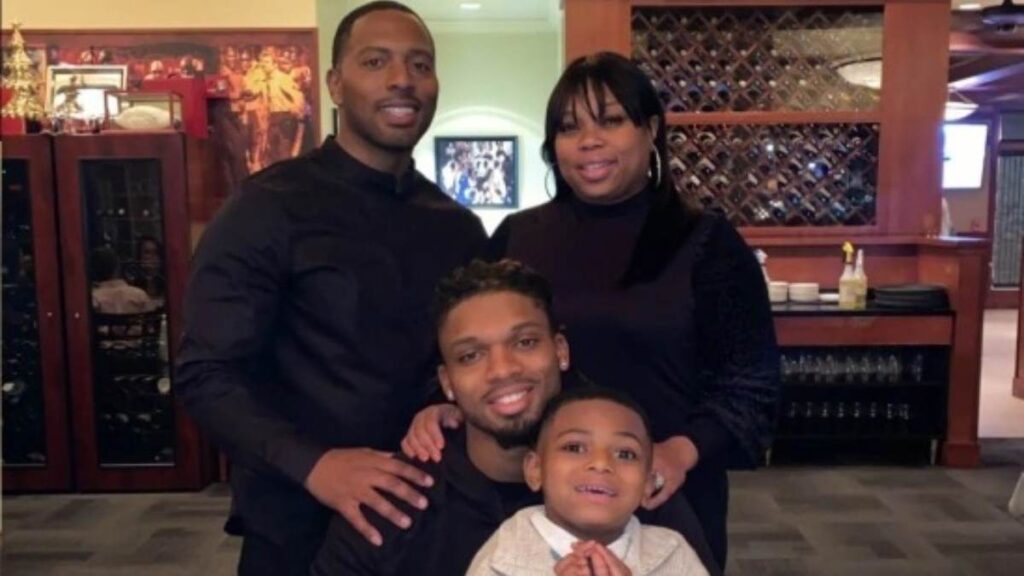 The actual location of the player's home is unknown. However, according to the reports, he resides with his parents and a younger brother in a Pennsylvania home.
Damar Hamlin's girlfriend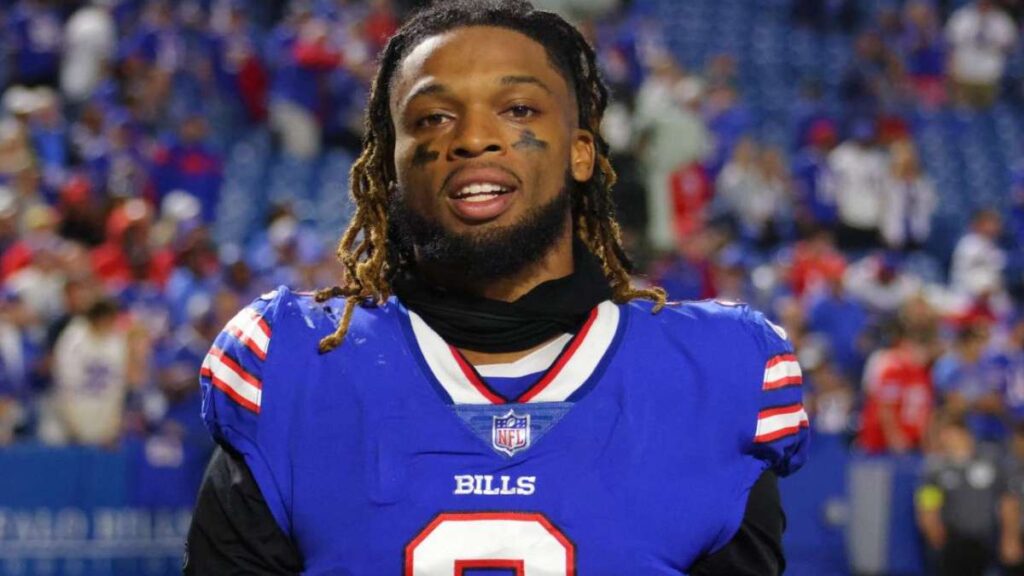 (Image via People)
Hamlin is as of now single with no past dating chapters in his life. The player is all focused on his NFL journey and will be seen creating more ranks his way.
Do follow us on | Facebook | Instagram | Twitter
Related: Damar Hamlin's uncle STAGGERINGLY reveals that his nephew 'actually died' twice after collapsing on the field due to a cardiac arrest
Related: Stephen Jackson threatens to "slap the sh*t outta" Skip Bayless for insensitive comments towards Damar Hamlin