| | |
| --- | --- |
| Name | Ezekiel Elijah Elliott |
| Age | 27 |
| Occupation | American Football running back |
| Other sources of wealth | Endorsements |
| Net worth | $25 million |
| Residence | Texas |
| Sponsors | Twin Peaks restaurant, Nike, Panini trading cards, old spice, and BioSteel |
| Charity | Ezekiel Elliott Charity |
| Marital status | In relationship |
| Last updated | November 2022 |
Ezekiel Elliott is a popular name in the field. He is an American football running back for the Dallas Cowboys team in the NFL. He was born in Alton, Illinois, on July 22, 1995, and attended John Burroughs School in Missouri. It is in his genes to be a multi-sport star in football, track, and field, and basketball. However, becoming a footballer was his ultimate dream.
Elliott's efforts in the high school team led them to the championship game. His track and field record is also worth applause, where he won 4 state championships, followed by bagging a Gatorade track athlete of the year in the state. Considering his career in school football, he was recruited as 4 stars by scout.com. He later decided to choose Ohio State University.
As a freshman at Ohio State, he played as a backup to Carlos Hyde. His years at the university helped him to chisel his chances for the draft in the NFL. His list of records is long, which gave him worthy recognition. Chicago Tribune Silver Football (2015) Graham–George Offensive Player of the Year (2015), Ameche–Dayne Running Back of the Year (2015), Second-team All-American (2015), First-team All-Big Ten (2015) are some to name.
Elliott was then picked by the Dallas Cowboys in the 2016 NFL draft. He was a favorite pick for the offensive rookie of the Year. He signed a 6-year rookie contract with the team and was named Cowboys starting running back. His debut was against the New York Giants, where he rushed for 51 yards. He ended his rookie year as the NFL's top rusher with 1,631 yards. His games with the various teams gave him the name today the world knows. Elliott's contract was further extended with the team and is part of the current Dallas Cowboys roster.
Also Read: Rise of a new Superstar: How Aaron Rodgers' ambitions overcame Brett Favre's accomplishments
Ezekiel Elliott's Net Worth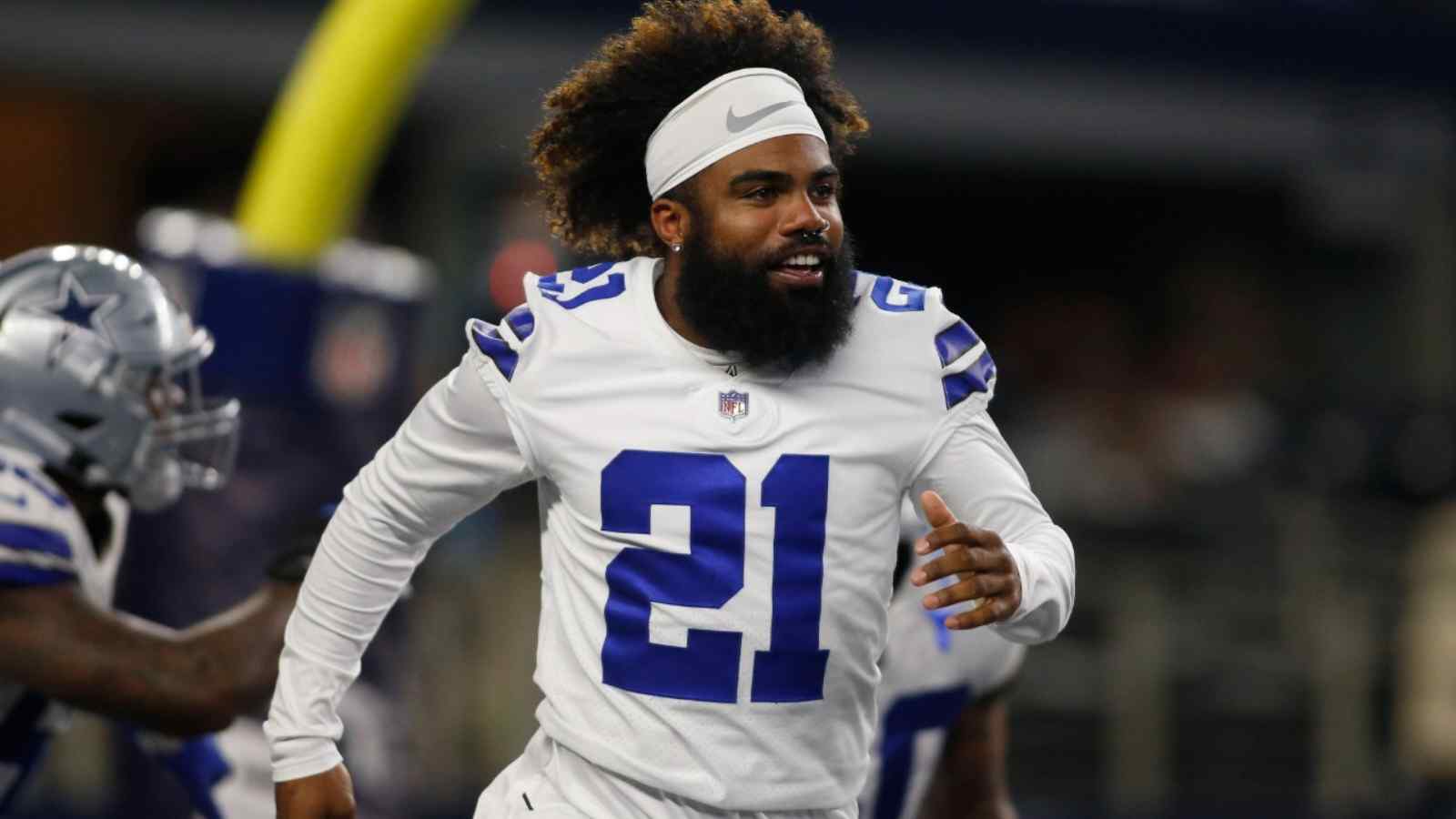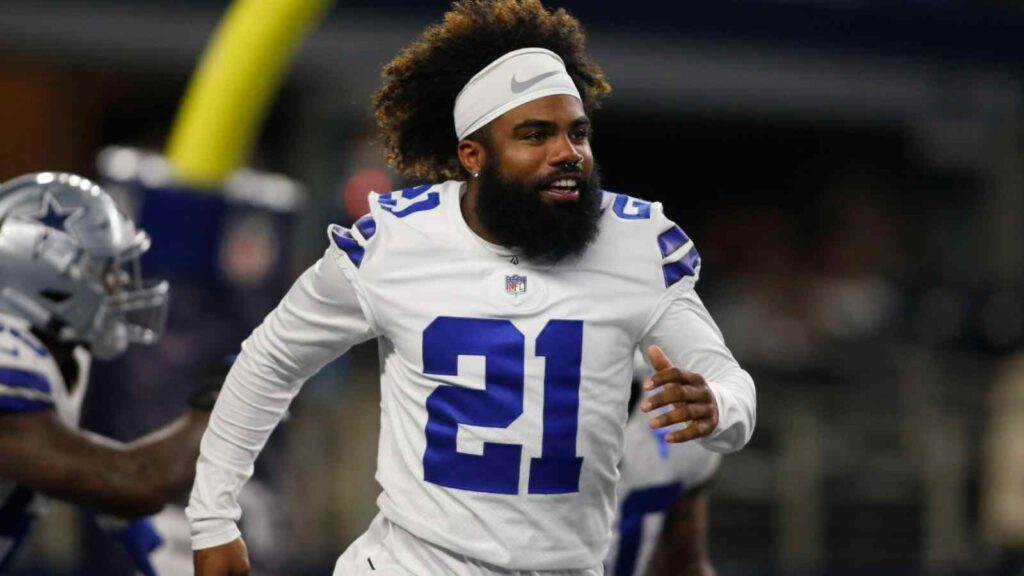 Ezekiel Elliott is playing well and proving his worth in the field. His net worth comes halfway from the contract he made with the Dallas Cowboys for 6 years. The contract's worth is $90,000,000, including a signing bonus of $7,500,000 and $50,052,137 of guaranteed money. The huge sum is added to his base salary in 2022, which will be $12,400,000. His extension with the team will be adding more to his wealth.
Ezekiel Elliott Endorsements and Brand Collaborations
Adding to the player's wealth are the investments and brand deals. Elliott also sprinkled sparkle on his current wealth with brand names like Twin Peaks restaurant, Nike, Panini trading cards, Old Spice, and Bio steel. Not just the brands, but investments with various firms like OnCore golf, stay hungry, and eFuse investor is slaying the money game.
Does Ezekiel Elliott have any charity?
The very talented player has gained much attention in the field of donations as well. Ezekiel Elliott's charity has done many donations to the Salvation Army, the North Texas Food Bank, and many more. His charities are helping many in need, be it for food or shelter.
Ezekiel Elliott's Relationship Status
Elliott is not just a great player but also a lover who is in a relationship with a beautiful lady, Halle Woodard, who is a 29-year-old nurse by profession. There are no sources of their dating history moreover, the two are in the same boat regarding privacy.
Do follow us on: Facebook | Instagram | Twitter
Also Read: Jordan Love's girlfriend: All you need to know about Ronika Stone
Also Read: Cristiano Ronaldo DENIES his involvement in Tom Brady's decision to unretire in his most sensational interview yet