The Dallas Cowboys faced a staggering defeat against the 49ers in the Wild Card Playoffs encounter on Sunday. Right from the beginning, the 49ers looked confident and were in no mood to let go of any scoring opportunity. On the other hand, the Cowboys looked underconfident.
Although Prescott and the boys did well in the final quarter, it was all too late by then. The 49ers ended up winning the game by 23-17. After the game, Cowboys fans were shocked and disgusted with the way their team performed. So much so, that a few fans even ended up throwing trash on their own players.
Paige Spiranac trolls Ezekiel Elliot after the 49ers defeated the Cowboys in the Wild Card matchup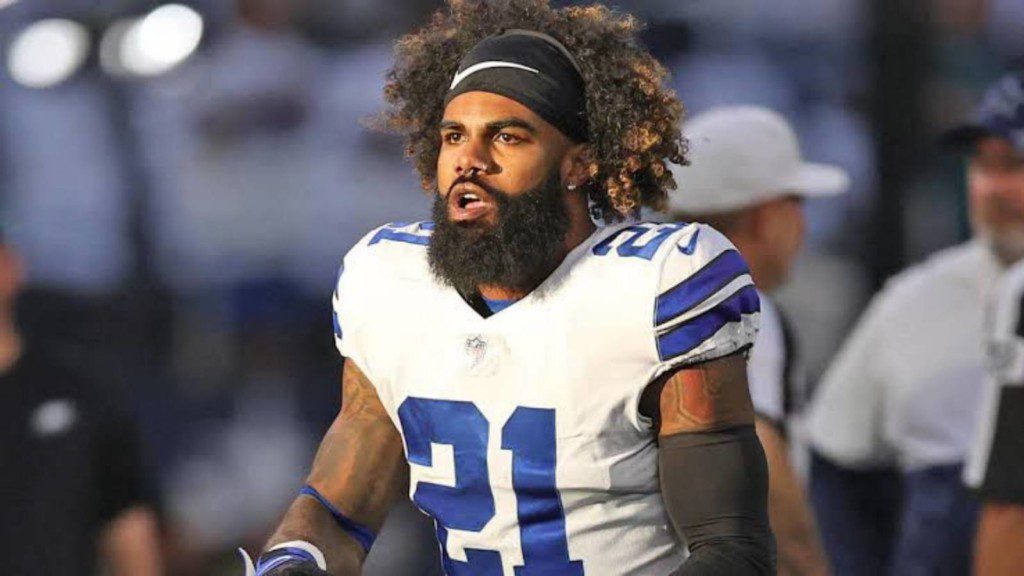 Moreover, there was a fan who had lost hope even before the game ended. While there were 4 minutes still left in the game, a Cowboys fangirl was seen weeping uncontrollably in the stands. A video of this particular incident went viral on social media.
Sharing the same video, famous YouTube golf instructor Paige Renee Spiranac trolled the Dallas Cowboys. She wrote, "When your running back is so expensive, you don't have enough money to pay the refs." She was referring to Ezekiel Elliott who ran for 31 yards against the 49ers. Ezekiel signed a whopping $90 million contract for 6 years with the Cowboys in 2019.
The referees who officiated in the 49ers versus Cowboys game are gaining a lot of attention as many fans were not happy with some of the calls they made during the game. In fact, Dak was so unhappy with the refs that he even supported the Cowboys fans who were throwing trash at them.
Also read: WATCH: "Heartbreaking" Cowboys fangirl cries UNCONTROLLABLY after loss against 49ers