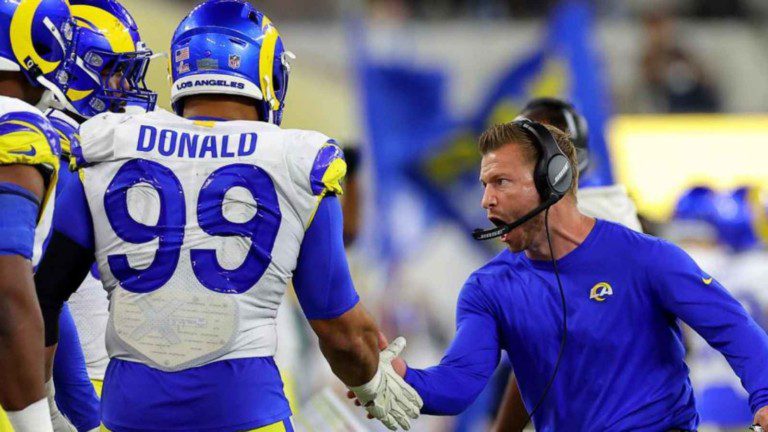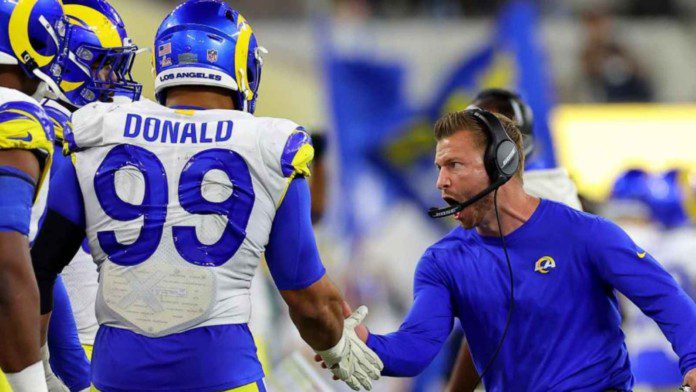 Aaron Donald absolutely dominated the second half of Super Bowl LVI and was a pivotal part in getting the Rams their first Super Bowl ring since 1999.
After not being able to make an impact in Super Bowl LII, everyone expected Aaron Donald to step it up this time around. In that game, Donald found himself 1 on 1 twice and on both occasions, he couldn't get to Tom Brady. Facing a much weaker offensive line in the Bengals, Donald didn't let history repeat itself.
First, on a crucial third down, Donald pulled Samaje Perine back when it seemed like an easy first down, and then on the Bengals final fourth down, Donald blew past his blocker and wrestled down Joe Burrow to ice the game. His head coach, Sean McVay, knew before the play even happened that Donald would win the game for them.
Related: "One of the best plays in Super Bowl history," Matthew Stafford makes stunning No-Look pass during Super Bowl win over Bengals
Sean McVay called his shot with Aaron Donald to win the Super Bowl for the Rams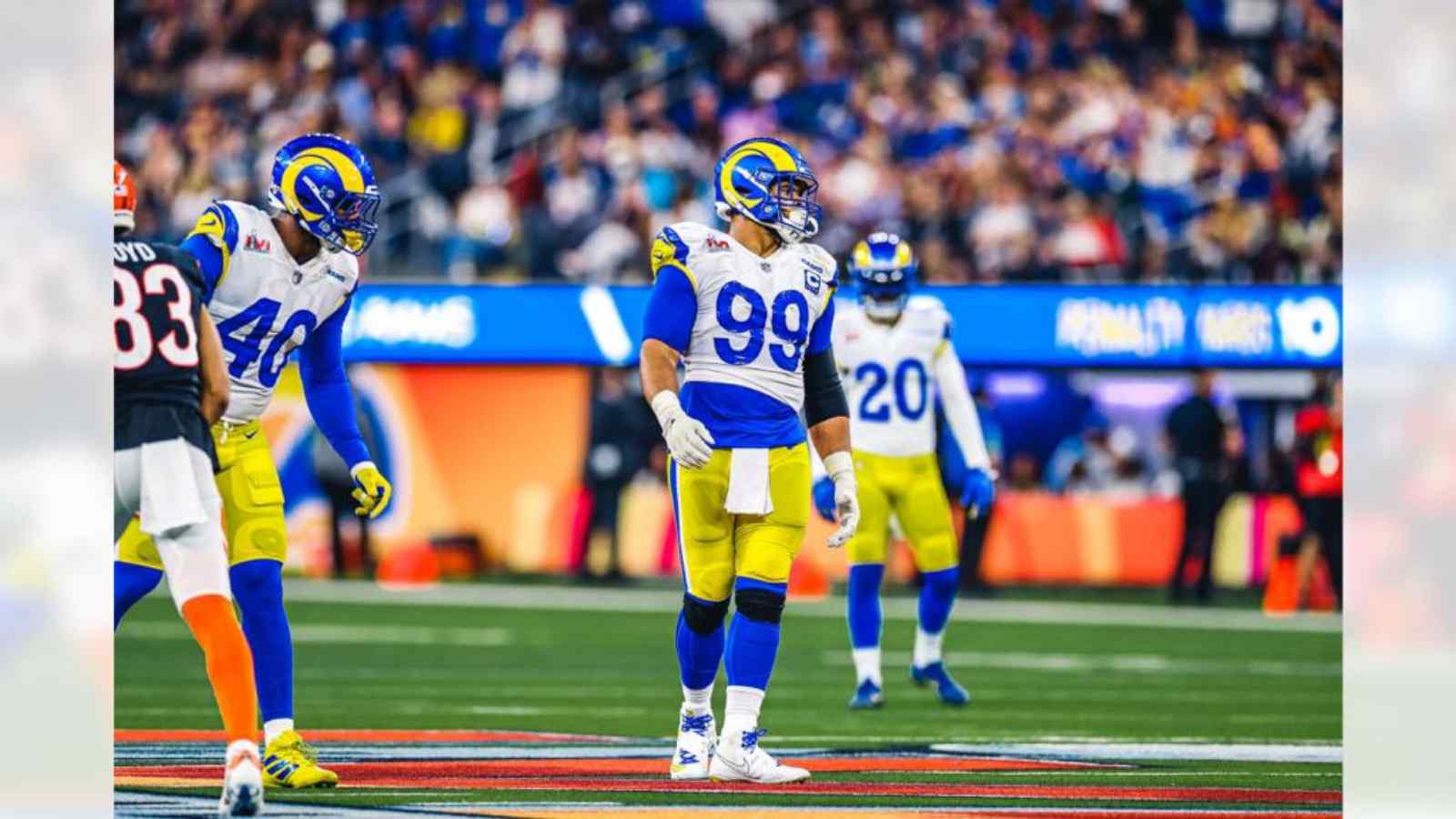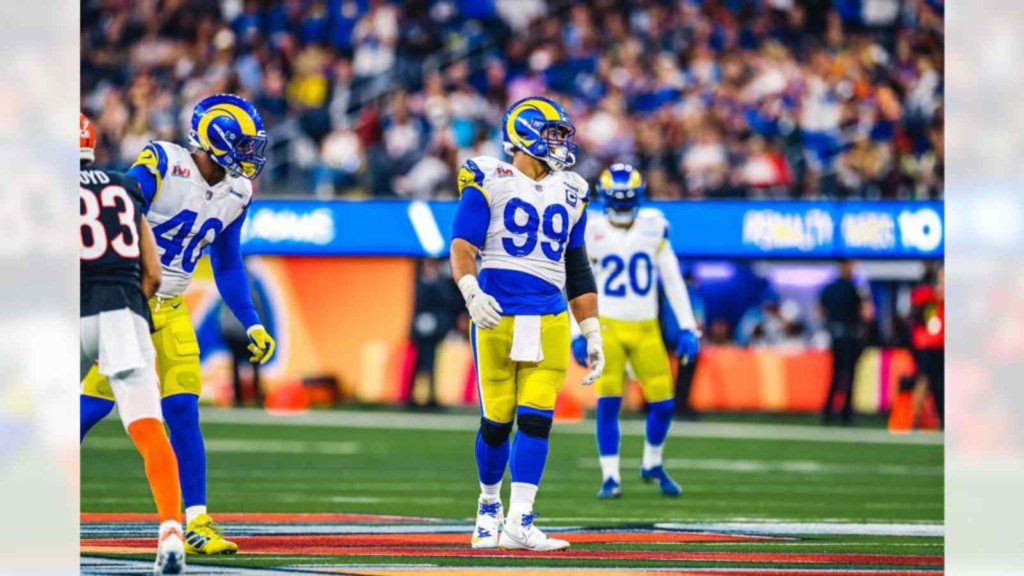 In his post-game interview, Sean McVay was quoted saying "When it was the 4th down, and you could see they got into the shotgun and they were probably not going to run the football, I said, Aaron's gonna close the game out right here. He is the F'ing man."
Well, Aaron Donald did indeed deliver, living up to his title of the best defender in the game. Now with a Super Bowl ring to his name, some see him as the greatest defender of all time, surpassing the legendary Lawerence Taylor.
While we can only wait and see how his career turns out from here, assuming he doesn't retire, what we do know for sure is that Aaron Donald is the greatest defender in the game and has been for some time now. If he does carry on playing, he'll continue adding to one of the most stacked résumés the game has ever seen.
Also read: "You live and learn," Joe Burrow reflects on his disappointing performance against the Los Angeles Rams after Super Bowl defeat