Jason Kelce is the center for Philadelphia Eagles and has been with the team for 12 years. He was drafted by the Eagles in the sixth round of the 2011 NFL draft. Jason is also the elder brother of Kansas City Chiefs tight end Travis Kelce.
In his career, Jason Kelce has been nominated to the Pro Bowl six times. His role as a center and blocker for the Eagles has been a crucial one which was highlighted in 2013 as he cleared the path for the league's leading rusher LeSean McCoy (1,607 yards). He has been named one of the best offensive linemen in the NFL in more than one season.
| | |
| --- | --- |
| Player Name | Jason Kelce |
| Born | Westlake, Ohio November 5, 1987 (age 35) |
| Rings Count | 1 ring |
| Ring year | 2018 |
| Teams he won rings with | Philadelphia Eagles |
| Drafted year | 2011 |
| Drafted by | Philadelphia Eagles |
Related: What is C.J. Stroud's draft stock?
How many rings does Jason Kelce have?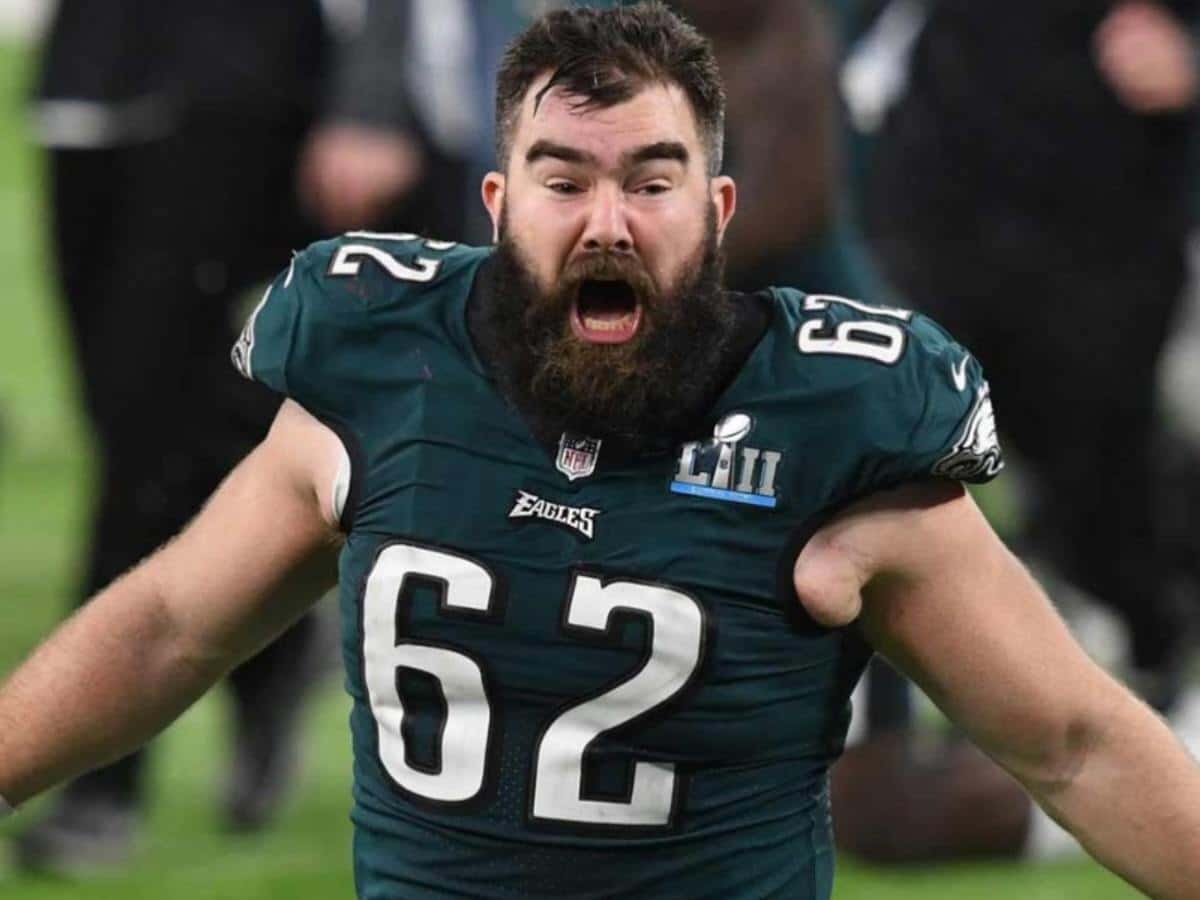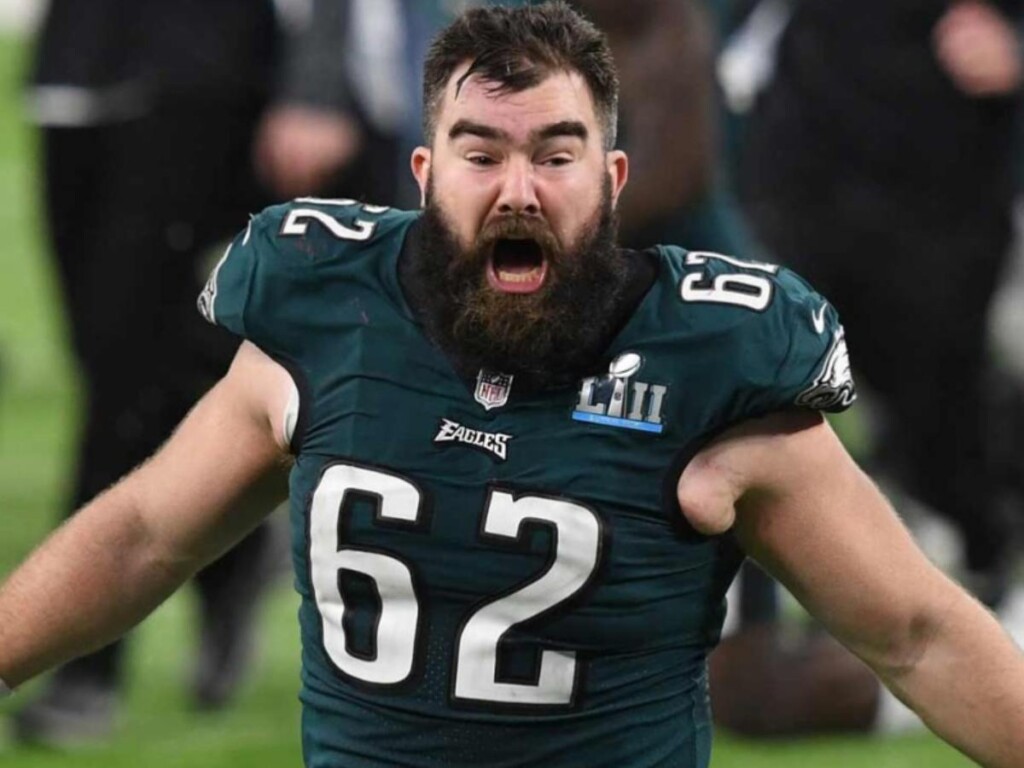 Jason Kelce has won one Super Bowl in his entire career in the NFL.
What year did Jason Kelce win his ring?
As part of the Philadelphia, Jason Kelce won the Super Bowl in the 2017 season.
2018: Super Bowl LII against the Patriots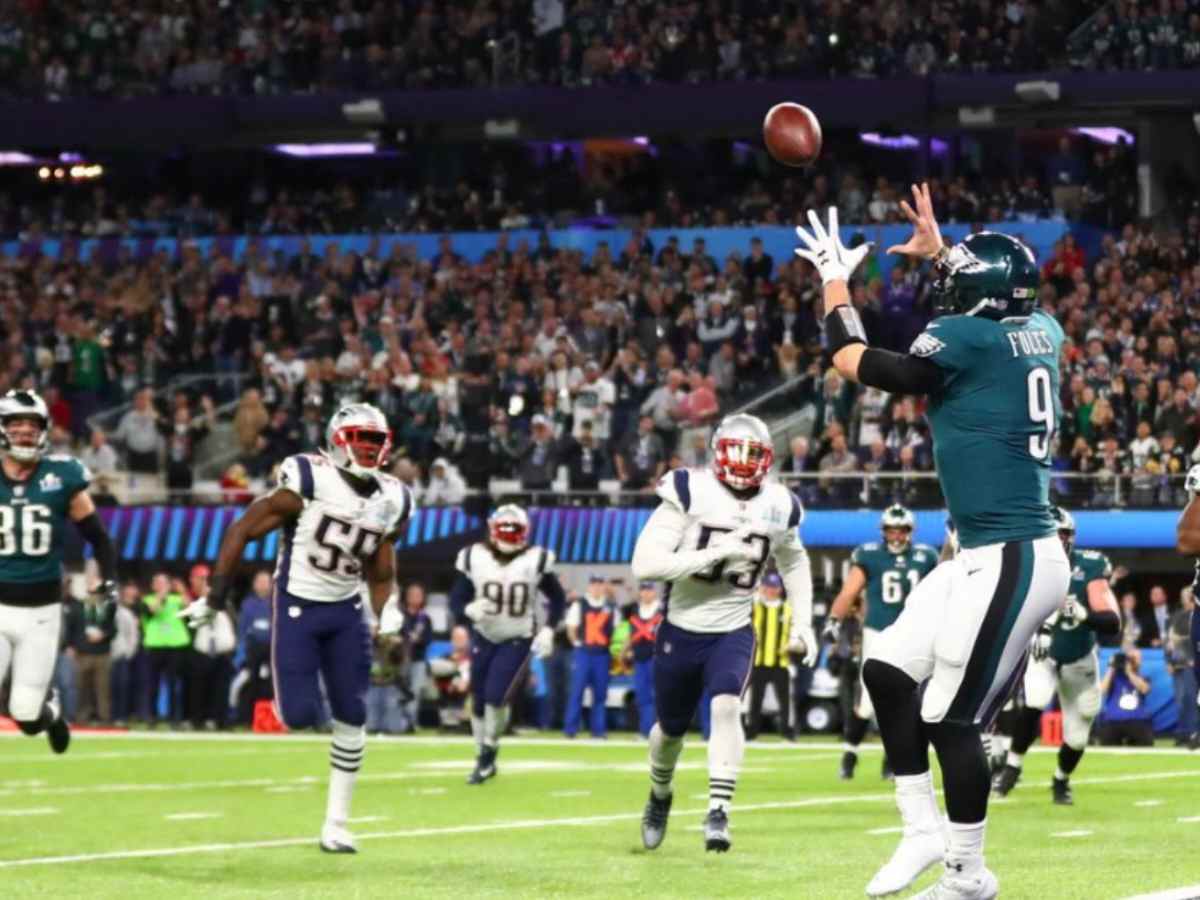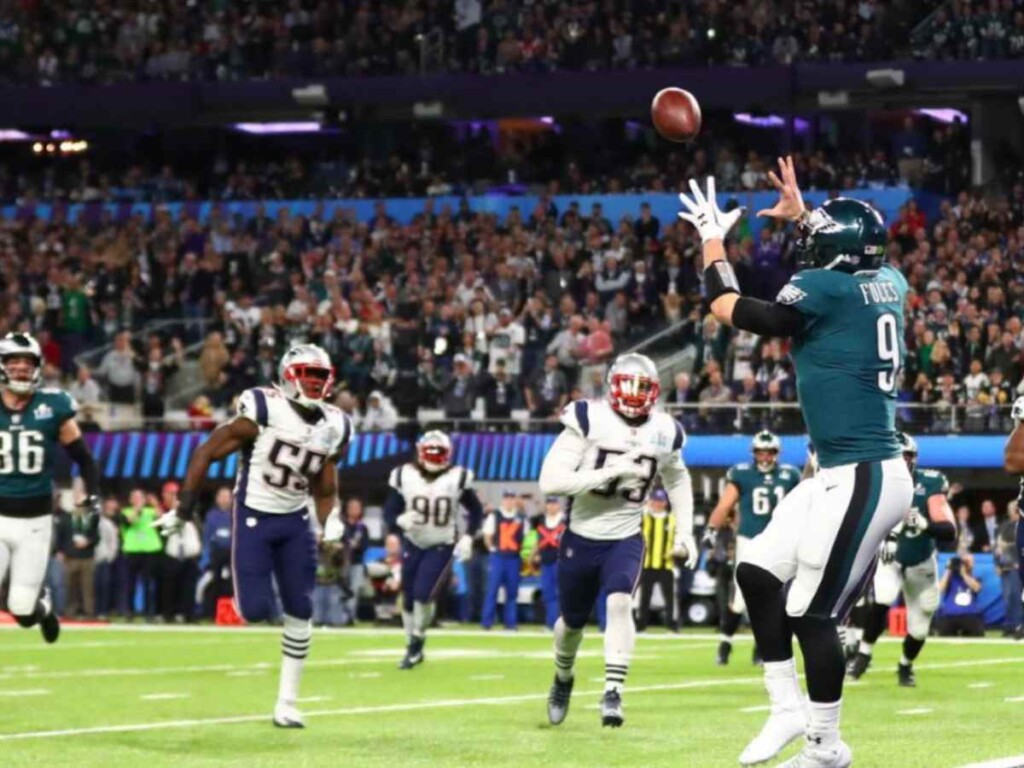 Now, this was a memorable Super Bowl for all the Eagles fans! Philly faced legendary quarterback Tom Brady and AFC powerhouse New England Patriots and defeated them winning their first-ever franchise Super Bowl.
The Eagles were led by backup quarterback Nick Foles who had the game of his life. The famous Philly Special happened during this game where Foles became the first quarterback in NFL history to catch a touchdown pass. The Eagles won 41-33 and lifted their first Lombardi Trophy.
Jason Kelce had a big hand in taking his team all the way to the Super Bowl and winning it all. During the parade in Philadelphia, Jason dressed up in a Mummers outfit and delivered an epic speech that had everyone on the streets fired up. "For 52 years you've been starved of this championship. Everybody wonders why we're so mean. Everybody wonders why the Philadelphia Eagles aren't the nicest fans," Jason said. "Philadelphia! If you love the Eagles let me get a 'Hell, yeah!' If you love the Philadelphia Eagles, let me get a 'Hell, yeah!' I'm going to take a second to talk to you about underdogs."
Do follow us on: Facebook | Instagram | Twitter
Related: Which NFL team has had the best free agency so far?
Related: Which NFL team has had the worst free agency so far?