Eli Manning is one of the most accomplished quarterbacks in NFL history. He played as the QB of the Giants for 16 seasons and has led the New York-based football team to two Super Bowls Victories. Since he retired from football in 2020, the talented QB would be eligible for the Hall of Fame in 2025. But is he a Hall of Famer? Are his achievements enough to be inducted into the prestigious room?
Yes, he has won the big game two times and has had a long and illustrious career but to be inducted into the Hall of Fame a player must have an impressive resume. In this article, we'll evaluate the NY Giants QB's career and will whether he should be inducted into the Hall of Fame or not.
Related: How Many Rings Does Jason Kelce Have?
Eli Manning's 16-year-long NFL Career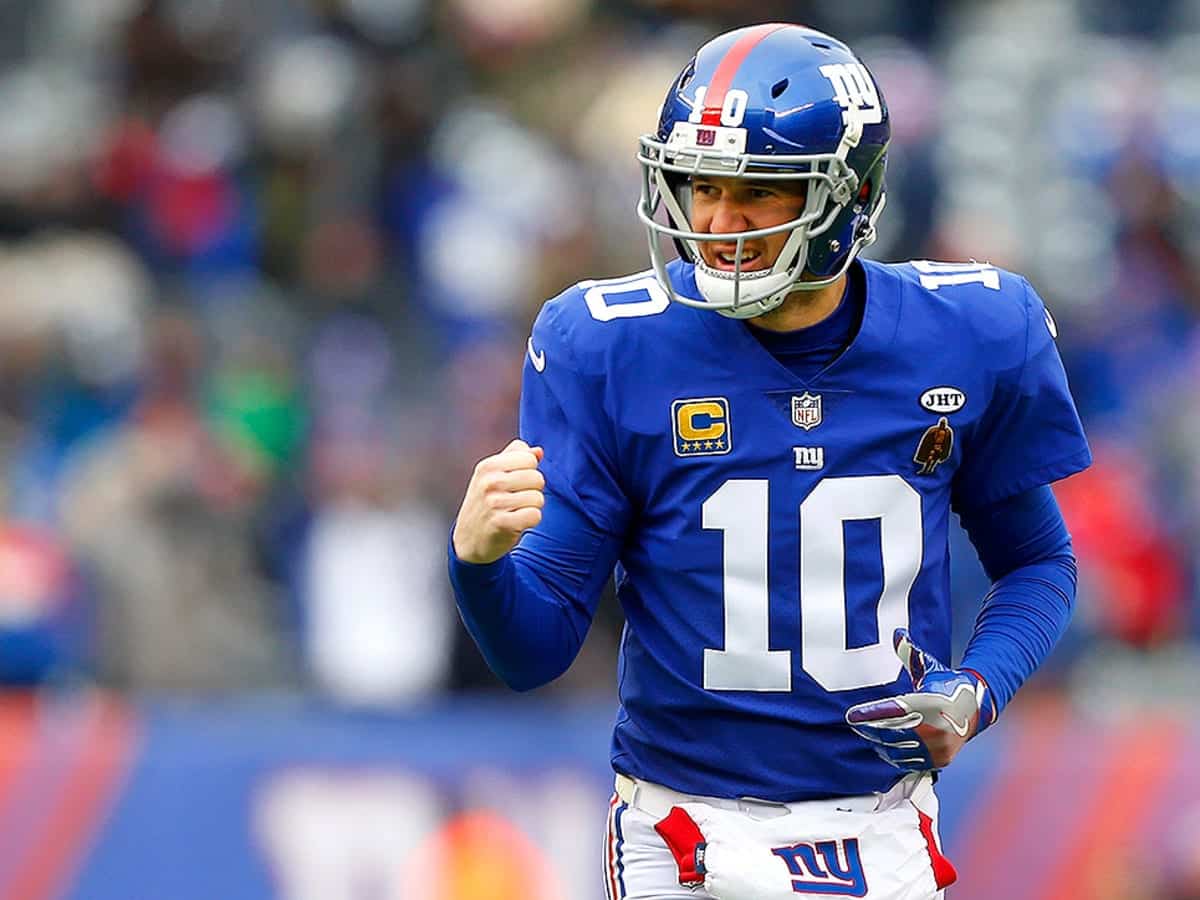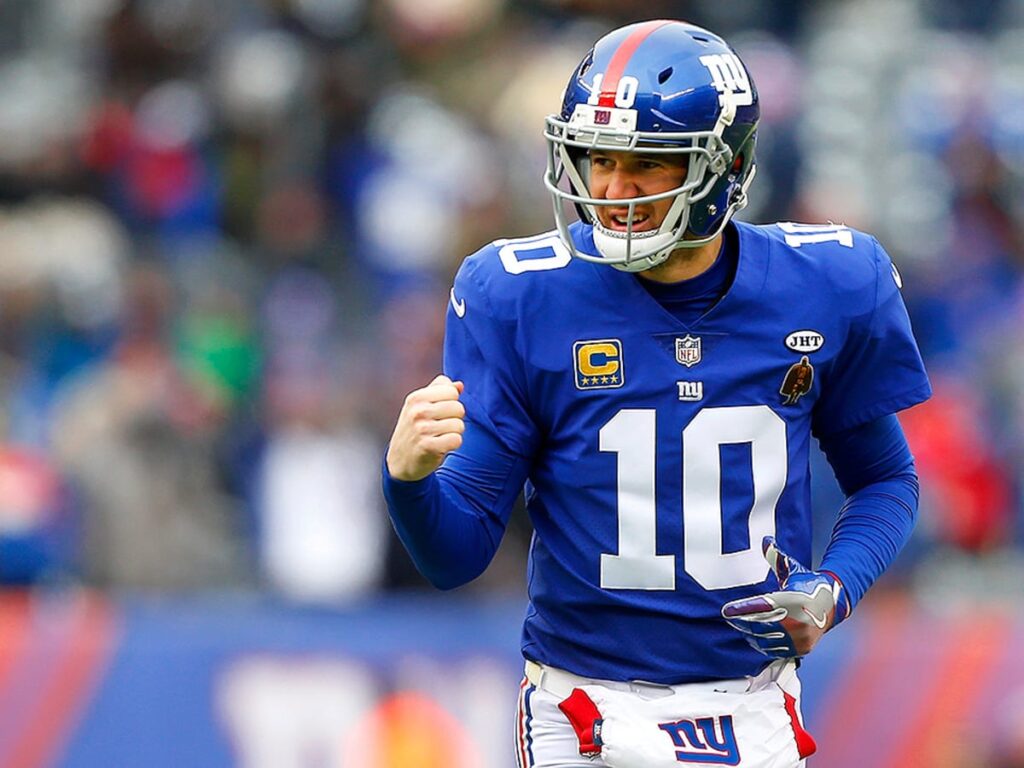 The San Diego Chargers drafted Eli Manning with the first overall pick in the 2004 NFL Draft. But for some reason, the Mississippi product refused to play for the Chargers, and in an all-time dramatic incident, the Chargers swapped Eli Manning with the Giants' 4th overall pick QB Philip Rivers.
It seems like Eli made a smart decision to avoid the AFC. During his 16-year-long career with the Giants, the 6'5″ quarterback won 2 Super Bowl rings, and 2 Super Bowl MVP awards and received 4 Pro Bowl nods.
He is one of the only six players in the league's history to win multiple Super Bowl MVPs. In addition, he ranks 10th in the all-time most passing yards and most passing touchdowns categories. The 4-time Pro Bowler has thrown for 57,023 yards and 366 touchdowns. Every eligible QB who has thrown for more than 50k yards or 300 touchdowns is in the Hall of Fame.
Furthermore, during his first 8 seasons as a full-time starter, the Giants didn't have a single losing season from 2005 to 2012. But on the other hand, Eli never won a league MVP, meaning he was never the best quarterback in a single during his 16-year-long career. In fact, he was never even named to the first-team All-Pro squad.
He never led the league in passing yards, passing touchdowns, yards per game, and many other QB statistics. He led the NFL in interceptions 3 times in his career. Besides, Manning never had a single season with over a 93.6 passer rating. The sure-shot future HOF QBs like Drew Brees, Tom Brady, and Philip Rivers each had a passer rating over 93.6 at least in eight seasons.
In Brief, apart from winning two Super Bowls and 2 Super Bowl MVPs, Eli Manning has been an average QB for more than 16 seasons. With his achievements, Eli should be inducted into a Hall of Very Good QBs but when the time comes in 2025, the voters might surprise us by making him a first-ballot Hall of Famer.
Do follow us on: Facebook | Instagram | Twitter
Related: How Many Rings Does Travis Kelce Have?
Related: Has Matt Ryan retired? What's next for the Falcons legend?