Jaxon Smith-Njigba is turning out to be a popular NFL star just months after being drafted by the Seattle Seahawks. The 20th overall draft pick has amassed an incredible following on social media and it keeps on increasing each day.
Jaxon started impressing people during his Rockwell High School days. The young WR caught for 104 passes for 2,094 yards and an impressive 35 touchdowns. After winning the Gatorade football player of the year award, the WR moved to Ohio State and dominated there as well.
The Seahawks WR broke many college records in his first year with the Buckeyes itself. Many believe the WR is meant for greater things in the league and will surely be a force to be reckoned with in a few years. With massive popularity and stunning skills, it was pretty obvious that Jaxon Smith-Njigba would get a lucrative deal with the Seahawks and that's exactly what happened.
Related: Ranking worst to best stadiums in NFL (2023)
Jaxon Smith-Njigba contract breakdown with the Seahawks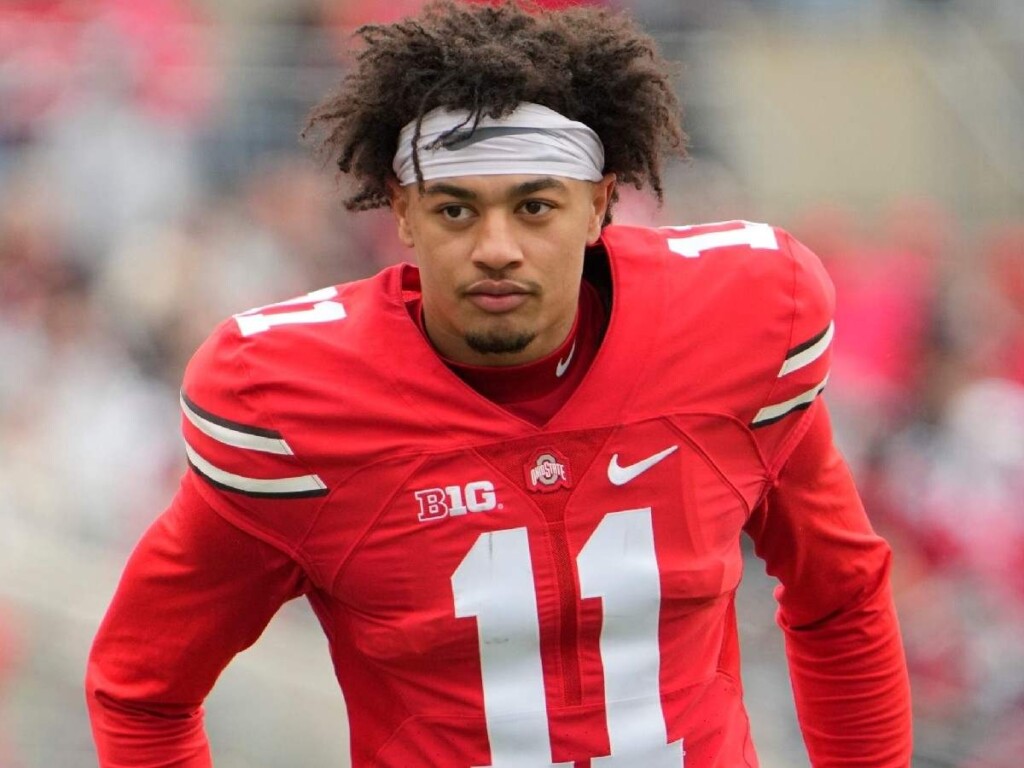 The Seahawks were in search of a prolific WR and found Jaxon Smith-Njigba. The 20th overall pick will prove to be instrumental for the team from the first season itself.
Jaxon Smith-Njigba's parents are Maada Njigba and Jami Smith and he currently has a net worth of $10 million after just starting out his NFL career. The 20th overall pick secured a sweet deal with the Seahawks worth $14,417,307 for a 4-year contract. The Seattle-based team will also have a 5th-year option on him while paying him a hefty signing bonus of $7.48 million.
The 21-year-old WR got a pretty sweet deal for a 20th overall pick. However, this is not his only source of income as Jaxon has various endorsements and sponsorship deals while also having a good following on Instagram.
Will Jaxon Smith-Njigba start for the Seahawks?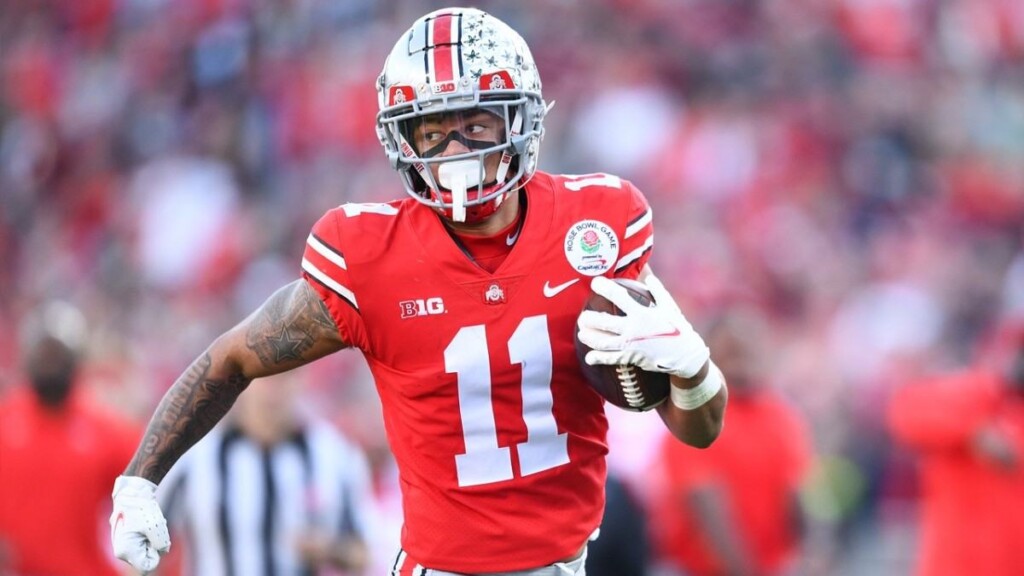 The Seahawks have drafted Jaxon Smith-Njigba with one eye towards the future. Interestingly, that doesn't mean he won't be part of games in his first season.
It is expected that Jaxon will play a big part in his first season in the NFL. His partnership with QB Geno Smith will be instrumental for the Seahawks who are looking to bounce back after the departure of Russell Wilson.
Jaxon Smith-Njigba wants to leave a mark in the NFL world and will do so from the first season itself. Many believe that the young WR is meant for greater things and can be the change Seahawks are looking for.
Frequently Asked Questions
Where did Jaxon Smith-Njigba go to college ?
Jaxon Smith-Njigba joined the Ohio State Buckeyes after having an illustrious time in the Rockwall High School and won the Texas Gatorade player of the year award.
Does Jaxon Smith-Njigba have any siblings?
Jaxon Smith-Njigba has one brother Canaan who is also a professional athlete but plays for the MLB in the Pittsburgh Pirates franchise.
How fast is Jaxon Smith-Njigba?
Jaxon Smith-Njigba is one of the fastest players around and recorded an unofficial 40-yard dash time of 4.48 at Ohio State's Pro Day.
In case you missed it!