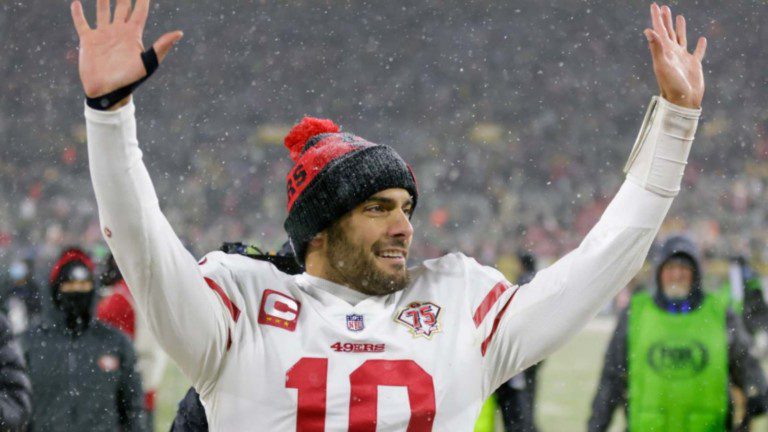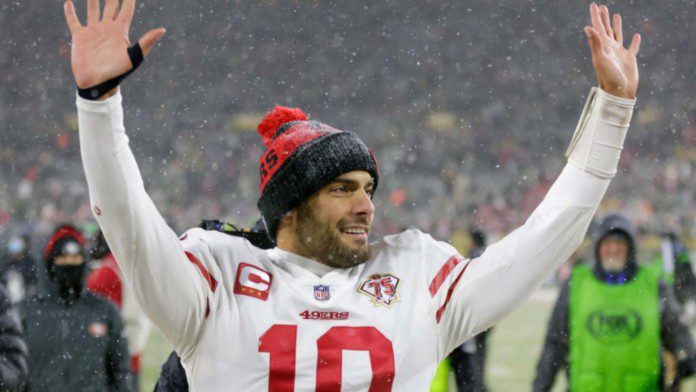 The San Francisco 49ers have stepped up the process of moving in from one of their veteran players, Jimmy Garoppolo, after the playoff defeat last season. Garoppolo failed to lead his side to a victory against eventual champions Los Angeles Rams and the defeat was largely blamed on his poor form.
The 49ers have roped in Trey Lance, to take over the reins for the upcoming season, and it has all but surely meant the end of Garoppolo's future at the franchise. However, San Francisco 49ers' general manager, John Lynch made it clear that they would not let Jimmy Garoppolo out to dry, if the player doesn't find a home for himself.
Jimmy Garoppolo will not return to action until late in the offseason as he recovers from his shoulder injury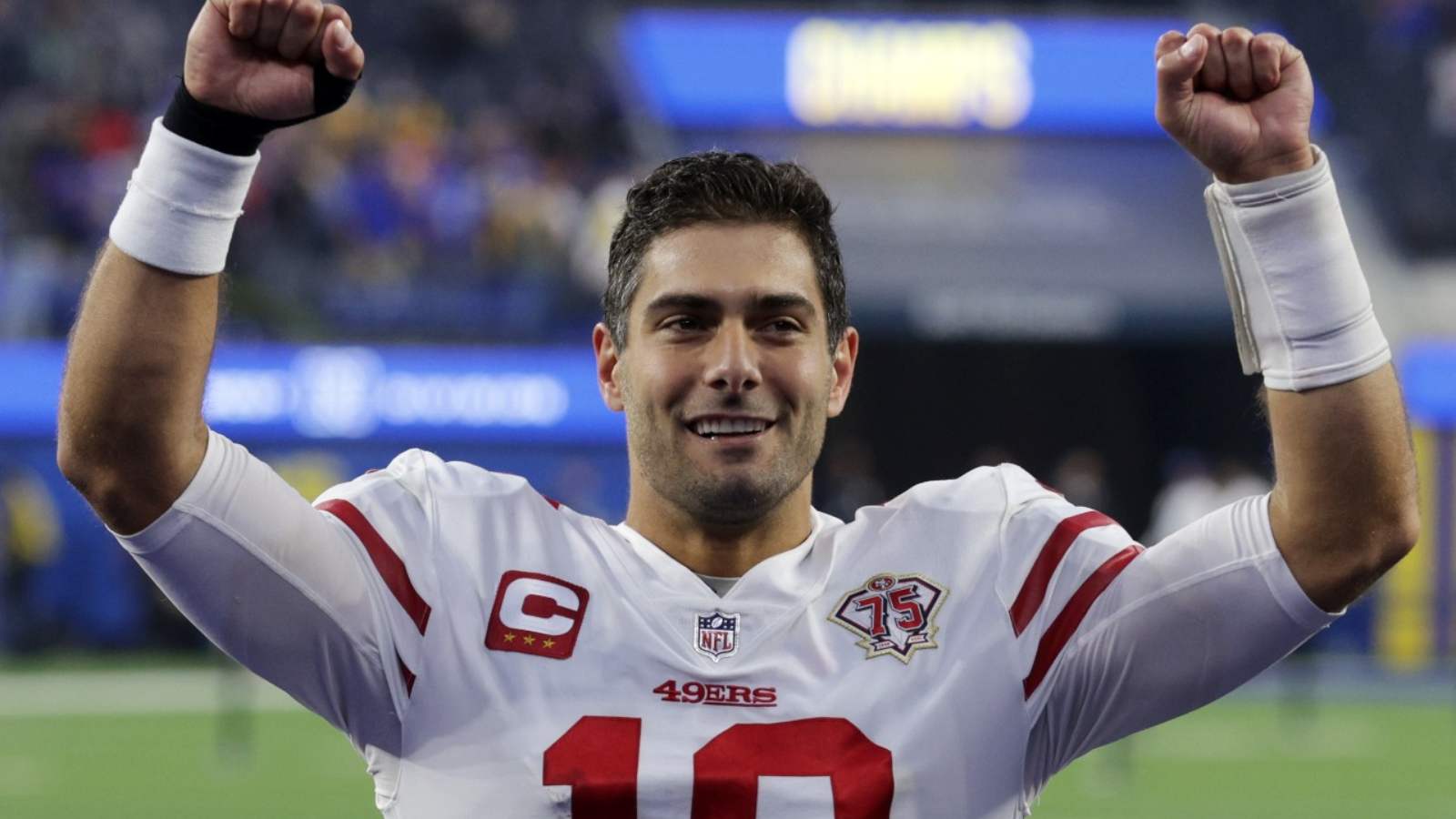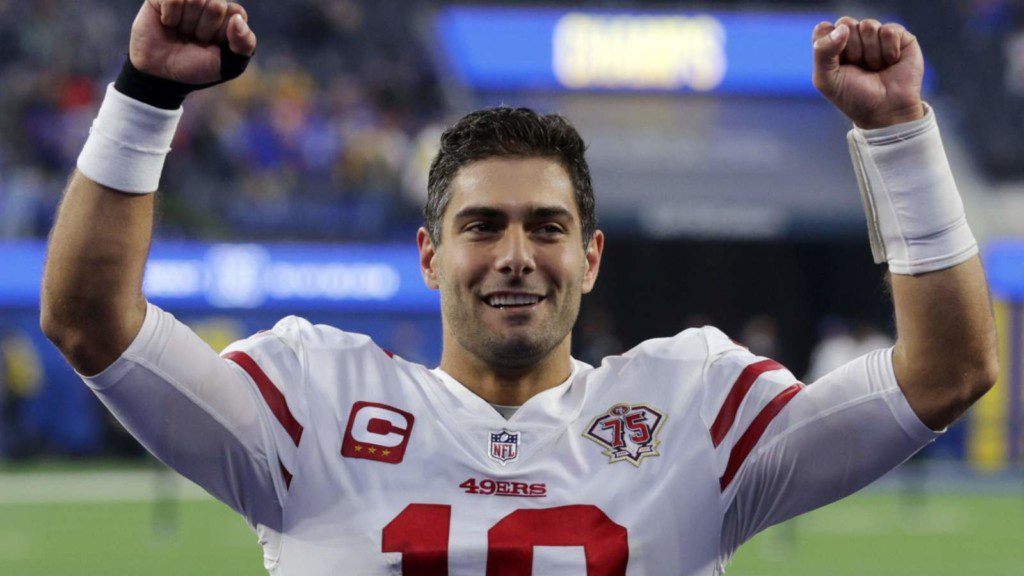 "I don't foresee that," Lynch said, via ESPN. "He's too good a player. I think Jimmy will be playing for us or will be playing for someone else. He's too good of a player not to be."
John Lynch said that Garoppolo is still a good player, despite being surplus to their franchise and should have a team to play for in the upcoming 2022 NFL season. He also said that they were close to agreeing a trade deal for him with an unnamed franchise, but the move fell through after he suffered a shoulder injury, which required him to undergo surgery.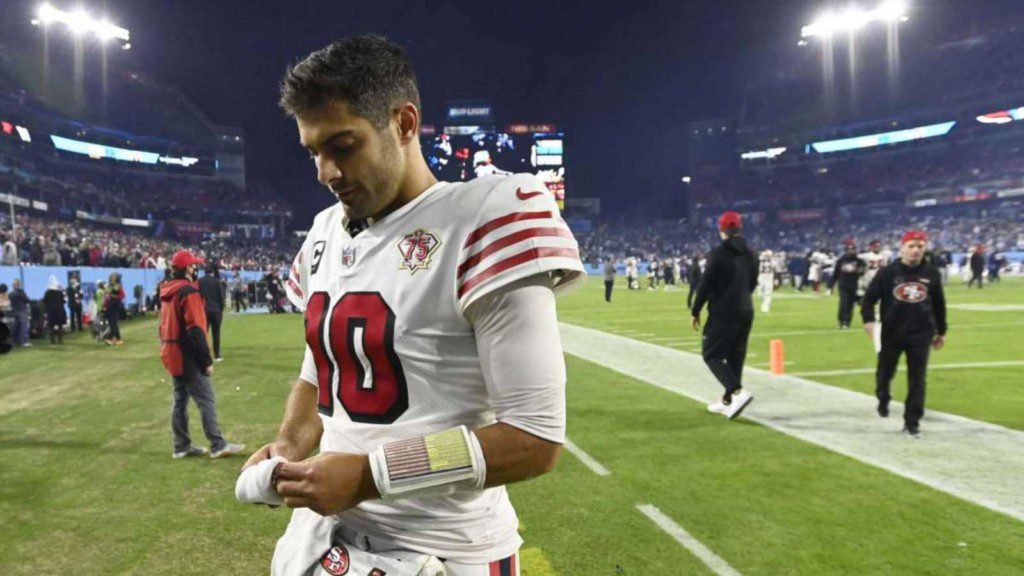 "I think, ultimately, the teams that we were closest with, the surgery gave them pause, and they ended up going in other directions," Lynch said.
However, there is still hope that Jimmy Garoppolo will find a franchise, as there are teams in the NFL who still need to bring in a quarterback. And despite his falling reputation, Garoppolo is a proven performer in the NFL and could be a good addition to any side he joins.
Also Read: "A tough one for me personally," Packers HC Matt LaFleur laments after Davante Adams' whopping trade to the Las Vegas Raiders
Also Read: "Chris smiling after slap," Ravens QB Lamar Jackson reacts dramatically to Will Smith SLAPPING Chris Rock at the 2022 Oscars