Every sport has rivalry between teams, players, coaches, and fan bases which makes the game more interesting and fun to watch. There have a ton of rivalries in the NFL including greats like Tom Brady and Peyton Manning, the Bears and the Packers, Giants vs Cowboys, and the list goes on and on.
It is common and actually quite fun to watch players trash talk on the field and on social media. The most recent one that had everyone talking was the dubbing of Arrowhead Stadium as 'Burrowhead' by Cincinnati's players owing to Joe Burrow's undefeated record against the Chiefs which was ultimately broken in the AFC Championship game.
One of the prominent rivalries in the NFC West division is between the San Francisco 49ers and the Seattle Seahawks. The beef between the two franchises reached its peak when Russell Wilson was the Seahawks' signal-caller and used to dominate the division and the 49ers. The rivalry has been passed down to the younger players after Wilson's departure and they are making the most of it on social media.
Related: "An idiot"- Social Media bashes Antonio Brown for making comparisons with his father and AFL legend Eddie Brown
Tariq Woolen and Jauan Jennings battle it out on social media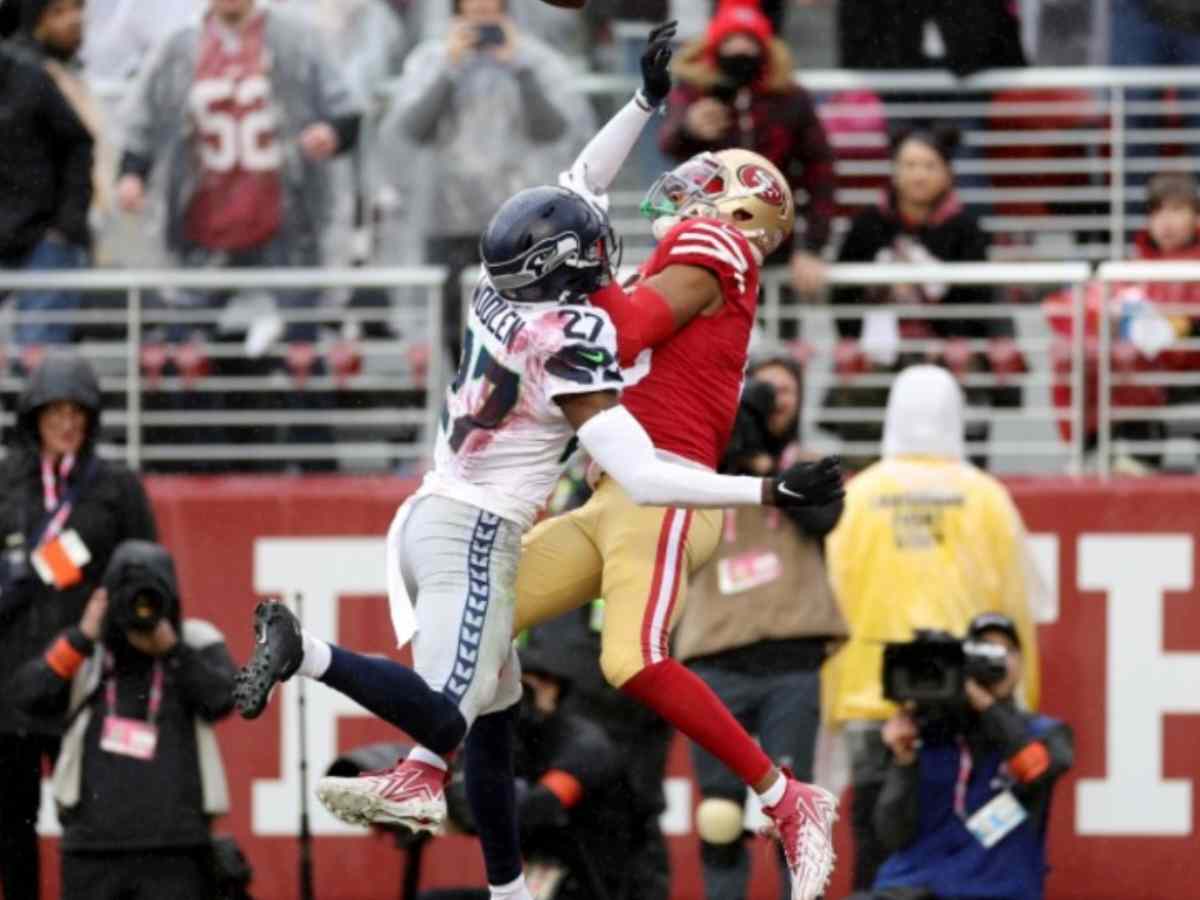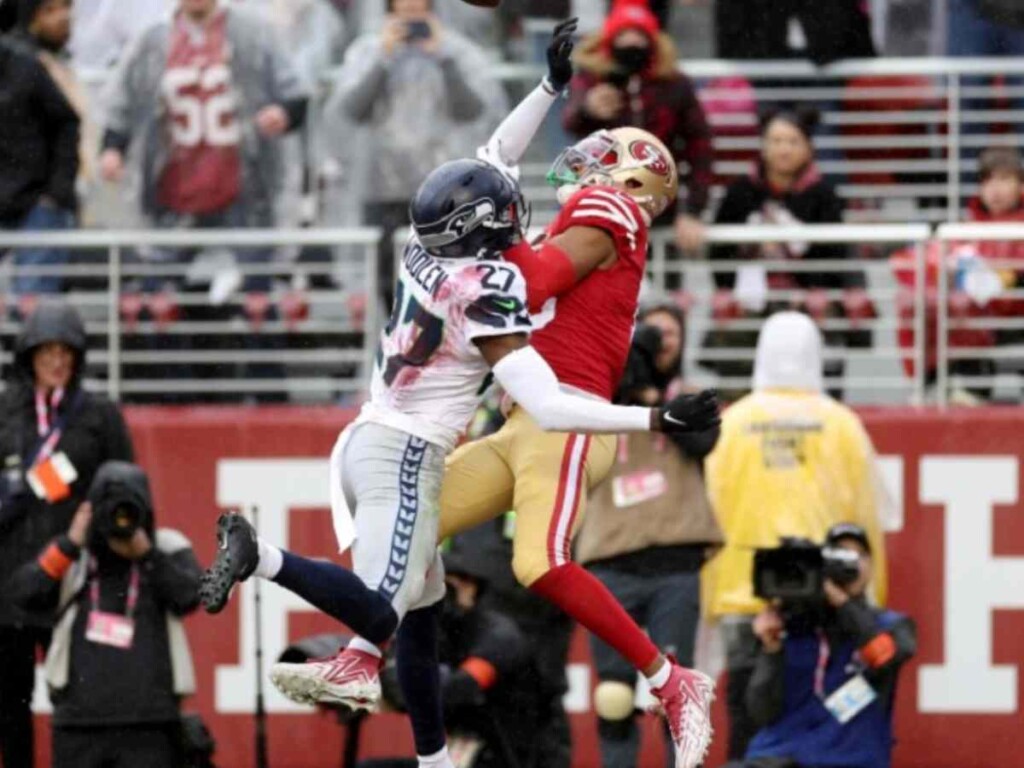 Jauan Jennings, wide receiver for the 49ers took to Instagram to troll his division rival Tariq Woolen who plays cornerback for the Seahawks. The official handle of the NFL shared a video of Woolen's combine day performance back in 2022 which had everyone drop their jaws to the floor. Woolen, 23, ran a 4.26-second 40-yard dash, which was toed third best in combine history and was the fastest any player over 6 feet has ever run.
In this post which celebrated Tariq Woolen who was named to the Pro Bowl in his rookie season, Jennings commented, "Boy Better stay in cov 3 or it's a buffet out there." Woolen wasn't going to stay mum and get roasted so he clapped back at the 49ers' wideout saying, "bro you the only WR that talk. You better just stick to blocking and catching flats you TE."
Fans on Twitter went absolutely insane over the two NFL stars battling it out. Here are a few reactions of fans that resulted after the pro footballers were done with each other.
Tariq Woolen also had a few words to share about Seattler's previous quarterback Russell Wilson. The rookie sensation in conversation at the 2up2down podcast was asked how he felt about Wilson and what was his first impression. Woolen absolutely roasted the perennial Pro Bowler and called him 'a sack of potatoes' and made fun of his height.
Do follow us on: Facebook | Instagram | Twitter
Related: "Packers want him back," NFL insider CLAIMS Aaron Rodgers's future in Green Bay is primarily based on the QB's willingness to stay
Related: "I am not giving him a fully guaranteed deal," Stephen A. Smith seemingly accuses Lamar Jackson of asking more money than he deserves just to make a statement