Aaron Rodgers is currently one of the most trending athletes in the NFL world. The legendary QB made his move to the New York Jets from the Green Bay Packers in one of the most expensive trades of all time.
Rodgers was also seen recently training in New York with his new teammates. However, he hasn't forgotten about his former teammates and recently had a reunion with them for the 2023 Kentucky Derby.
The legendary QB has been attending many sporting events recently. The QB was also spotted sitting courtside in an NBA game along with his new teammate Sauce Gardner.
Rodgers met up with Packers' David Bakhtiari, former Packers WR Davante Adams, and Allen Lazard among many others. Adams also posted several pictures on his Instagram as a form of nostalgia.
"Derby 2023 with the crew and Allen," Davante Adams wrote in the caption of his Instagram post. David Bakhtiari also posted an Instagram post regarding the same. The Instagram pictures aroused a feeling of strong nostalgia for the former Packers team that dominated the division.
Aaron Rodgers' style for the Kentucky Derby was also up to the mark. The 39-year-old QB wore a red button-down blazer to go along with his new slick hairstyle. Rodgers attended the event for the first time as a player of the Jets instead of the Packers.
Related: Tom Brady's rumored girlfriend Veronika Rajek SPICY hot video in a denim bikini sets the internet on fire
Aaron Rodgers was traded to the Jets for an expensive price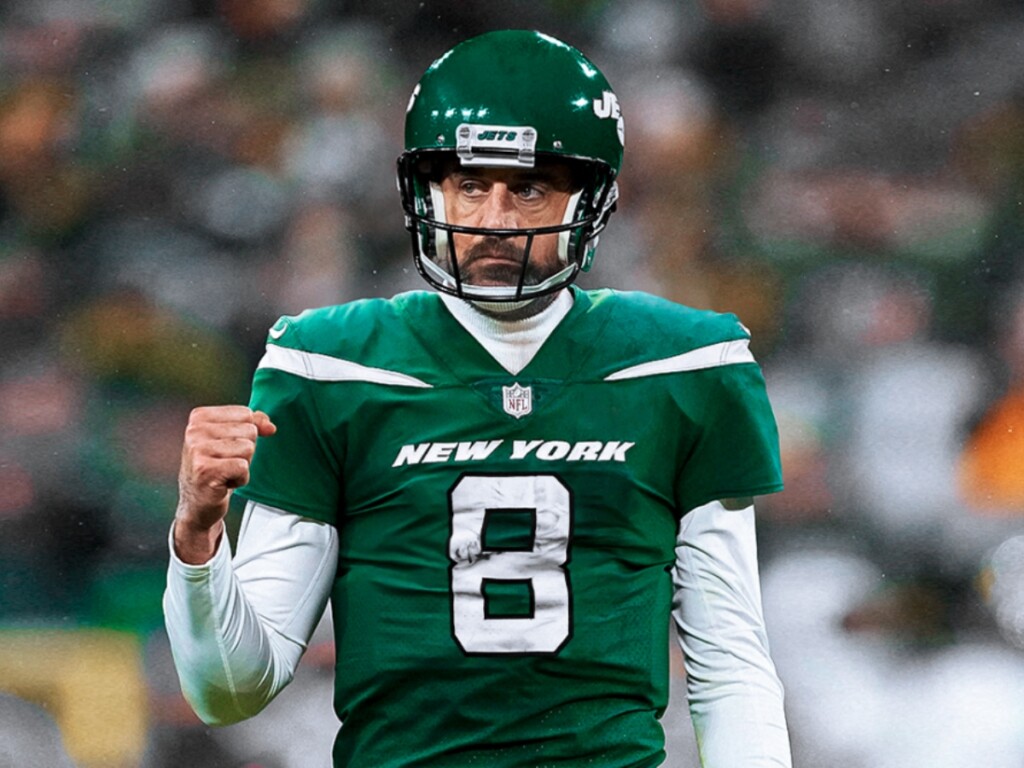 The Packers knew that they had one of the best QBs of all time in their squad. Aaron Rodgers was with Green Bay since he was drafted and even won a Super Bowl with them.
Not only that, but the legendary QB was also a back-to-back NFL MVP and cemented himself as one of the best in the league. Hence, the Jets were seriously interested in Rodgers and gave 3 draft picks and a 4th conditional pick to acquire Rodgers.
This trade is regarded as one of the most expensive of all time. The Jets are already considered division contenders before the season has even started just by signing the legendary QB.
Aaron Rodgers will have an important task to guide the Jets back to the playoffs. The New Yorkers are currently one of the worst sides in the NFL due to their abysmal form. However, that can change soon.
Do follow us on: Facebook | Instagram | Twitter
In case you missed it!