Adam Jones, aka Pac-Man, always pops up with some of the most interesting takes on football. His take regarding Colin Kaepernick's alleged proposal to play for the New York Jets is no different.
Jones, who knows a thing or two about stirring up trouble, claimed that he knows that Kaepernick's time in the NFL is over. According to him, the former San Francisco 49ers signal caller wants to attach his name to a media-heavy franchise to change people's perceptions of his maligned image. But Jones claimed that the ship had sailed for the 35-year-old.
"I was probably one of the last persons to see Kaepernick go and workout and do all his drills when I was down in Florida, where I'm an athlete," he said in the latest segment of Runnin' It Back on YouTube. "Do I think he can play right now? [shakes his head] No. He hasn't played a live rep in how many years?"
Six, to be exact. The 49ers released Colin Kaepernick in 2016 as he did not fit the system of new coach Kyle Shanahan. He did undergo several tryouts with different franchises, but none offered him a contract. The Las Vegas Raiders were the last documented team where the former second-round pick worked out.
"It sounds good; that's a good marketing tool for yourself," Jones added. "Bro, no. It's over. It just doesn't work like that."
A few days ago, Kaepernick wrote a letter to the Jets general manager Joe Douglas, asking for a tryout. Through it, he gave assurance that if the coaches didn't find what they were looking for in him, he would walk away without a word.
Related: LeBron James, Snoop Dogg, Lil Wayne set to watch Caleb Williams take on Deion Sanders' Colorado in Boulder
It's not over yet for Colin Kaepernick
While Adam Jones and a host of analysts may believe that Colin Kaepernick is no longer a viable option as a quarterback, there are still a few left who are showing interest in pursuing his talents. It's not anyone from the NFL.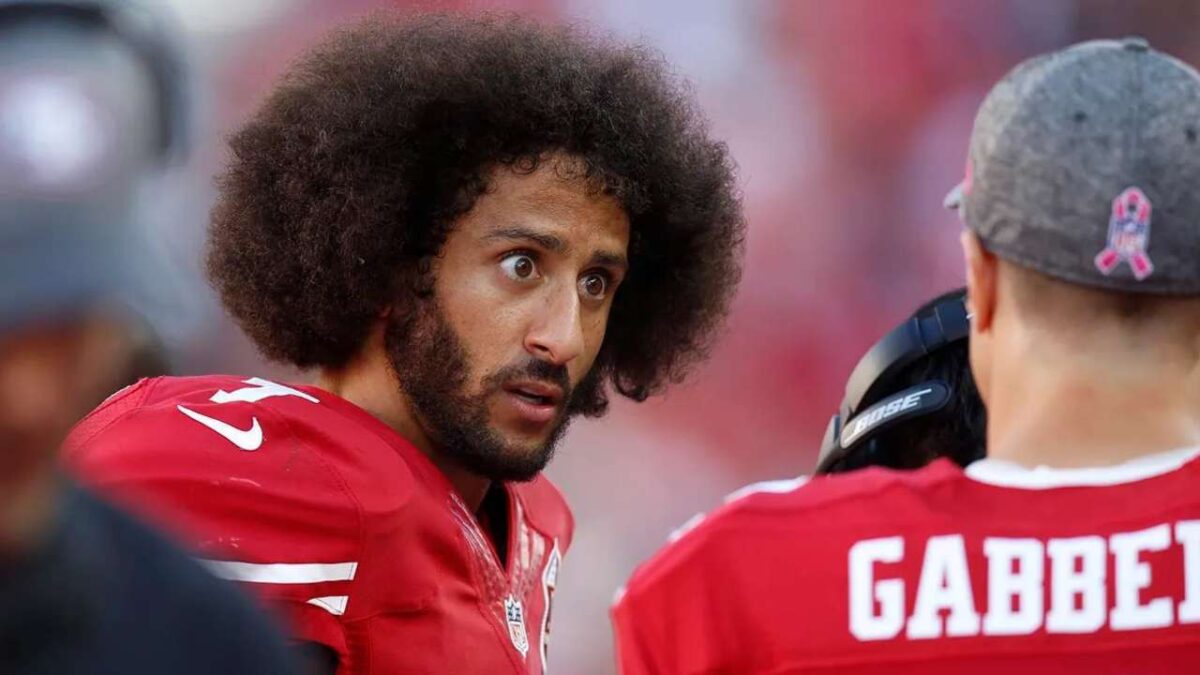 As per Fox News, the Nevada State alumnus is generating attention on the north side of the border. The BC Lions, a CFL (Canadian Football League) team, reportedly inquired about Kaepernick's services.
"Each team in the CFL can claim exclusive CFL rights to up to 45 players by placing them on their negotiation lists," the report read. "Players can be added, removed, or traded from the list at any time."
There haven't been any statements from Colin Kaepernick's camp as of yet. But if he really wants to play football, this is a great opportunity.
In case you missed it:
Follow FirstSportz on WhatsApp Channel