Cam Newton, who used to be one of the most exciting players to watch, is currently trying to give a comeback into the NFL. The former Carolina Panthers QB openly admitted that he is even willing to play second fiddle to certain quarterbacks in the league. And now, he's getting a chance to return to the playing field, but not from the league he might've wanted.
The problematic wide receiver Antonio Brown has made an offer to the former league MVP quarterback Cam Newton to play one game for Brown's Albany Empire franchise in the Arena Football League. Brown has made a substantial offer of around $150,000 for the Panthers icon to play one single game alongside him.
The former Tampa Bay Buccaneers wide receiver Brown recruited Newton on social media. Brown noted that Newton hasn't thrown a touchdown to him yet and wants to make it happen soon.
Nonetheless, the 3-time Pro Bowl quarterback hasn't responded to the open offer of Antonio Brown yet. Newton, who's busy in his attempt to come back to the NFL, might not mind playing one quick game for $150,000 while showing the world he has still got the arms to play football at a high level.
Antonio Brown owns 95% of the stake in the Albany Empire football team that plays in the Arena Football League. The controversial wide receiver claims he will soon make his on-field for his franchise and is recruiting the former Panthers QB to throw the passes to him.
Related: Saints rope in DEFAMED coach Jon Gruden to assist newly signed quarterback Derek Carr
Cam Newton is trying to make a comeback in the NFL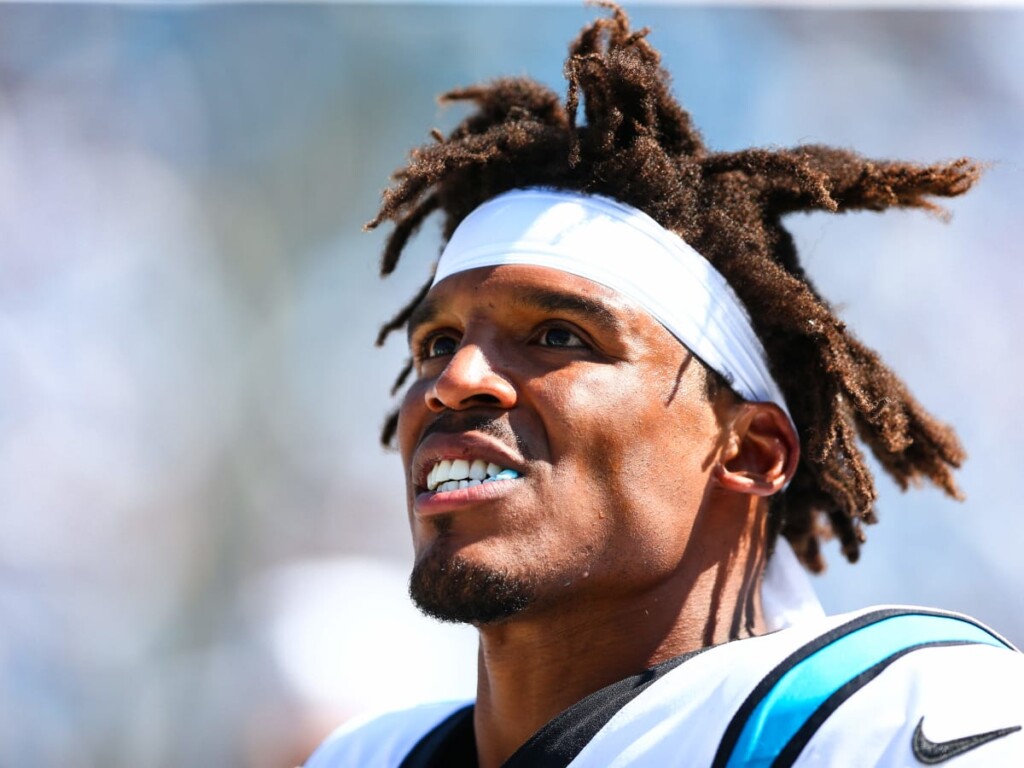 Cam Newton's net worth is $75 million, and he was drafted by the Carolina Panthers as the first overall pick in the 2011 NFL Draft. He changed the football culture in Carolina and led them to a Super Bowl appearance back in 2016.
The 6'5″ quarterback played for a decade in Carolina while registering 29,725 passing yards and 186 passing touchdowns. Furthermore, he also accounted for 5036 rushing yards and 63 rushing touchdowns for the Panthers during his 10-year stint.
Newton had a short stint with the New England Patriots back in 2020 before he came back to Carolina in 2021. He started 5 games for the Panthers during the 2021 regular season and has been out of the league ever since.
And now, nearly 2 years since his last game, Cam Newton is trying to return to the NFL. The 1-time All-Pro signal-caller claims that he is even willing to be a backup to certain QBs, including Aaron Rodgers and Josh Allen. Nevertheless, it seems like he hasn't received a lot of interest from the NFL teams and is still waiting for a call.
Do follow us on: Facebook | Instagram | Twitter
In case you missed it!