The Tampa Bay Buccaneers made one of the best decisions back in 2020 when they signed supposed washed-up quarterback Tom Brady, who was considered too old to be a signal-caller. As Brady has in his past answered to criticism, he did the same in Tampa Bay and won the Super Bowl in his first year. The NFL icon became the oldest quarterback to win the Lombardi Trophy, adding the seventh to his collection.
Many, including the Bucs, believed that Tom Brady could run it back again, and they did come close but ended up losing to the would-be champions – the Rams. After the 2021 season, Brady announced his retirement, which lasted all of 40 days, and he returned back to football. The 2022 season did not fare well for either Brady or the Bucs, as it turned out to be the worst season of the legendary quarterback's career.
On February 1, 2023, Tom Brady announced his second and final retirement, leaving Tampa Bay with a huge hole to fill at the quarterback position. The Bucs couldn't move forward with Kyle Trask as the Saints brought in Derek Carr, so the Super Bowl LV winning team signed the 2018's first-overall pick Baker Mayfield as their new signal-caller.
Related: How long are rookie contracts in the NFL?
Baker Mayfield says he is going to be himself in Tampa Bay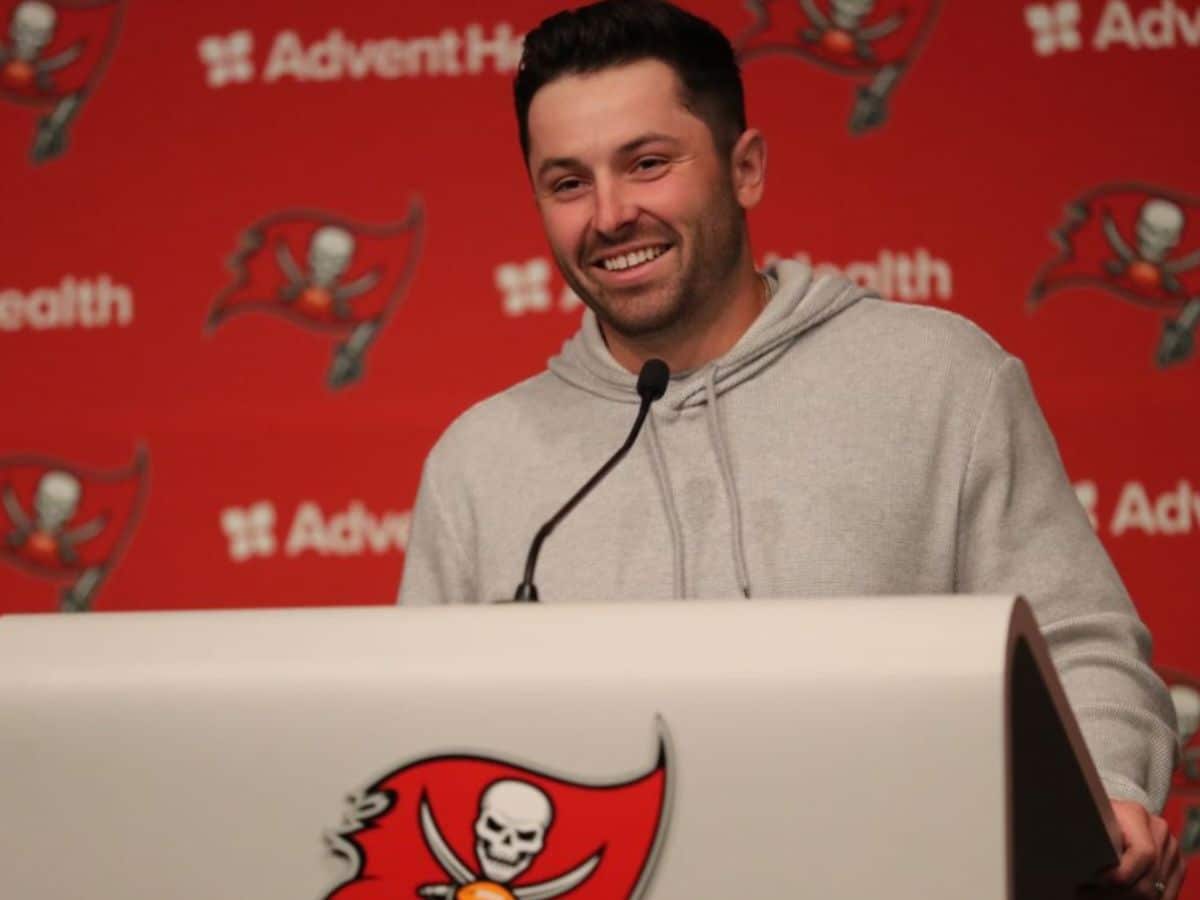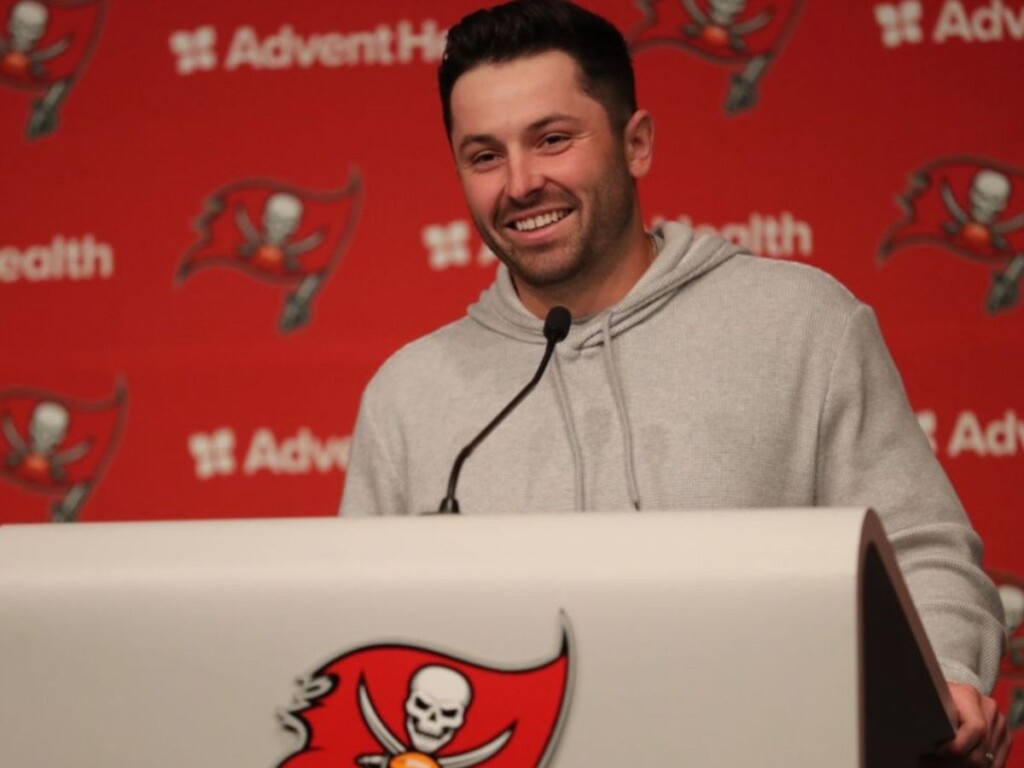 Baker Mayfield signed a one-year $8.5 million contract with the Buccaneers. As is expected of a first-overall pick, Mayfield had a good start to his career as he broke the Cleveland Browns' 19-game losing streak. He had his breakout year in 2020 when he lead the Browns to an 11-5 season along with the franchise's first playoff appearance since 2002 and victory since 1994.
However, the 27-year-old couldn't carry forward the momentum and had a poor season in 2021. Mayfield was released mid-season last year by the Panthers and claimed off of waivers by the Rams who were short on a quarterback after Matthew Stafford went down due to an injury. Baker started in five games and went 1-3 in those encounters, continuing his poor performance streak.
Now, Baker Mayfield has some pretty big shoes to fill in Tampa Bay because the previous guy under center is the greatest quarterback of all time. However, Baker is not sweating it and isn't afraid of the comparisons because he knows he's not Tom Brady. During the recent press conference, Mayfield said, "Listen, I'm never going to be Tom Brady. There's a reason he's won so many Super Bowls. He's the greatest of all time. There's no doubt about that. I'm not going to try to be Tom. I'm going to be me. That's what has gotten me to this point. We're going to do it differently, but that's what makes this league so special. Everybody puts their own touch on it."
Baker Mayfield has had a roller-coaster career so far, but he hasn't lost confidence in himself, which is a good thing. Some people find success quickly, while others have to endure a long path of failure to reach success. Maybe the new Bucs quarterback belongs to the latter category. Anyway, we will surely get to see how he performs in Tampa Bay and if he can put on his 'own touch.'
Do follow us on: Facebook | Instagram | Twitter
Related: "You are right. There's at least 64 better." – NFL Twitter hilariously roasts Cam Newton after he dissed current QBs during Auburn's Pro Day
Related: What is 25 percent rule in NFL rookie contracts?