The Cincinnati Bengals starting running back Joe Mixon has been slammed with an arrest warrant on an aggravated menacing charge for pointing a gun at a woman and threatening to shoot her. This alleged incident happened one day before the Bengals' playoff game against the Buffalo Bills in the divisional round of the NFL postseason.
The Complaint against the running back was filed in Ohio's Hamilton County on Thursday. Furthermore, the Bengals team has said they are aware of these charges and are currently further investigating the incident. "The club is aware misdemeanor charges have been raised against Joe Mixon," the Bengals said via Fox 19's Jeremy Rauch. "The club is investigating the situation and will not comment further at this time."
And now, an arrest warrant is out for the Bengals' star running back Mixon. According to the court documents, Mixon allegedly pointed a firearm at a female victim, stating, "You should be popped in the face. I should shoot you now. The police can get me." Furthermore, the court document also revealed that the incident happened in downtown Cincinnati on January 21.
The warrant says that Mixon is being charged with aggravated menacing, a first-degree misdemeanor, and comes just days after the Bengals' loss against the Chiefs in the AFC Championship game.
Related : Raiders WR Davante Adams STRONGLY hints at a possible reunion with Aaron Rodgers in Las Vegas
An arrest warrant out for Bengals RB Joe Mixon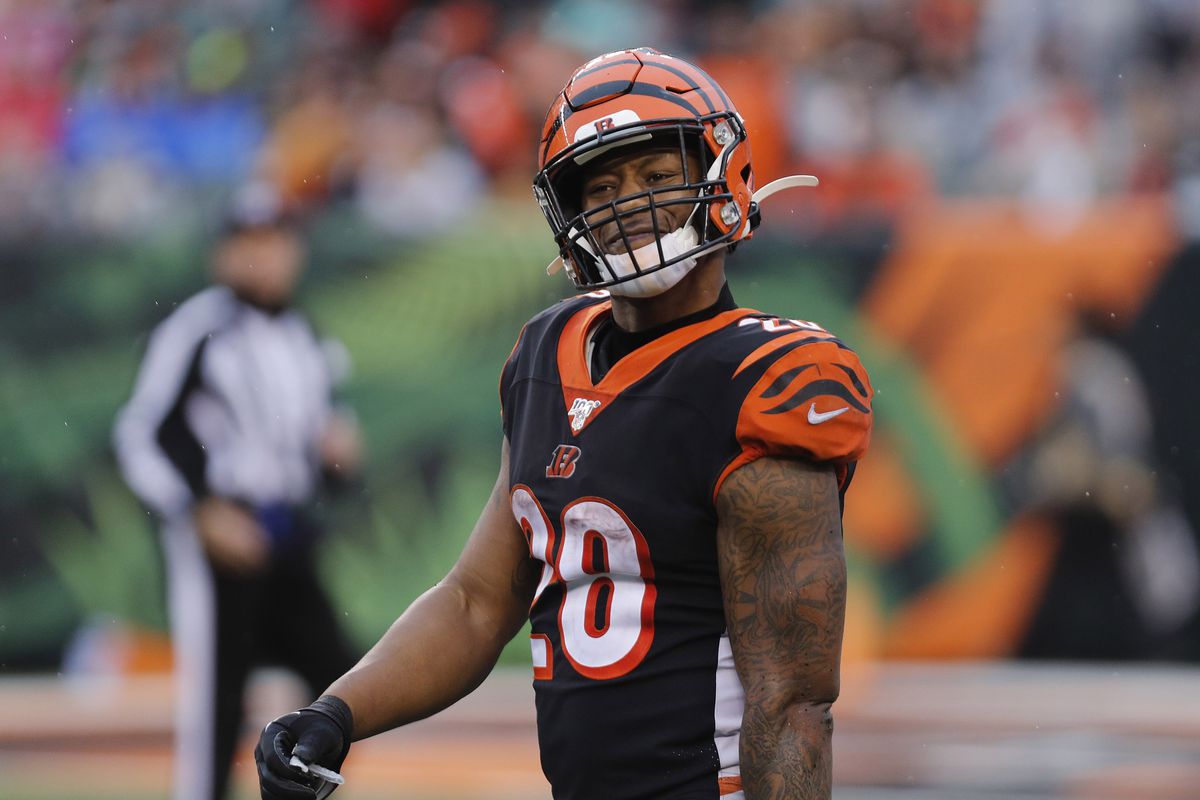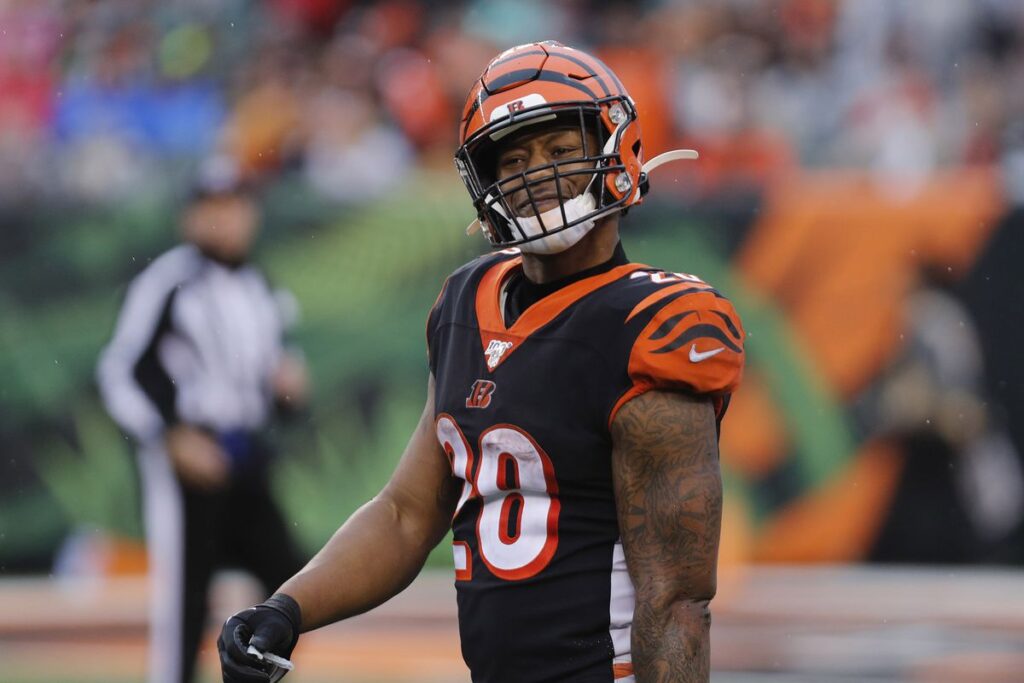 Following the incident, Joe Mixon's agent Peter Schaffer issued a statement, in which he called the police action as a rush to judgment and assured that the charges will be dropped on Monday morning.
"It was a rush to judgment," Schaffer said to reporter Tom Pelissero. "They're dropping the charges first thing in the morning, I really feel that police have an obligation before they file charges—because of the damage that can be done to the person's reputation—to do their work, they should be held to a higher standard. Because I don't play with people's lives."
However, this is not the first time Mixon has gotten into legal trouble. In 2014, he was captured on surveillance video viciously punching a woman inside a restaurant while he played college football for the University of Oklahoma.
Since this is a serious accusation against Joe Mixon, who is running into legal trouble for the second time in his career and the Bengals who have him under contract for two more years might consider moving on from the 6th-year running back.
Do follow us on: Facebook | Instagram | Twitter
Related : 'Greatest witch hunt in history?' Shannon Sharpe takes a SALTY dig at Donald Trump for taking the 5th in the New York fraud deposition
Related : "Not one to scrutinize," Antonio Brown receives RARE backing from former Bengals WR Chad Johnson despite his recent controversies