The Bills wide receiver Stefon Diggs is rumored to be looking for a way out from Buffalo. He recently deleted all of the posts related to the Bills from his social media account, which fired up the trade rumors.
It's absurd the talented wide receiver is seeking a trade from the Bills. Just last off-season, he signed a 4 year $96 million contract, but now it seems like Diggs wants to get out of the Buffalo-based football team. It all started when Diggs started yelling at his quarterback, Josh Allen, on the sidelines during their loss against the Cincinnati Bengals in the divisional round.
After that, he made an appearance on an episode of The Shop and raised his frustrations with the Bills' failures in the postseason. "It doesn't make sense. I'll rack my brain with this sh-t at this point. I think it's more execution than anything," said Diggs. "Why sh-t ain't coming together?"
And now, the 3-time Pro Bowl receiver has ignited the trade rumors by sharing cryptic messages on social media. "Comeeeeee anddddd rescue me…" tweeted the talented wideout. It could mean anything, but most people interpreted that as him seeking a way of Buffalo. In addition, he also tweeted that "It's all fun and games until it's not fun and games…" It seems like he's definitely not having a good time playing for the Bills.
Related : "Can't do everything by himself," Legendary QB Jim Kelly lambasts Bills offense, suggests to add elite RB to help Josh Allen
The Bills WR Stefon Diggs might not enjoy the same success with another team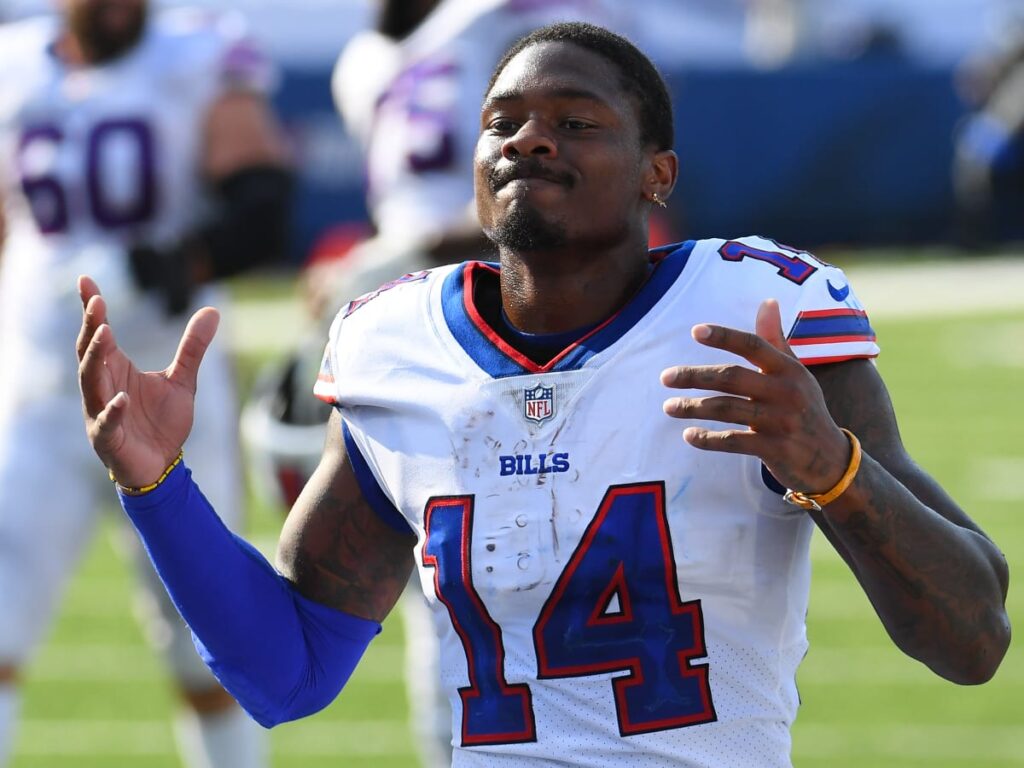 It seems like the Buffalo Bills receiver Stefon Diggs is looking to join a new team, but the talented wide receiver might not enjoy similar success with any other team in the league.
He was drafted by the Vikings in the 2015 NFL Draft and spent 5 seasons with them where he registered two 1000 plus receiving yards and 30 total touchdowns. Diggs was traded to the Bills in the 2020 off-season and has enjoyed massive success ever since. He never received a Pro Bowl nod during his stint with the Vikings.
Diggs registered 3 consecutive 1200-plus receiving yards and 29 total touchdowns in his 3 seasons with the Bills so far. Besides, He received 3 straight Pro Bowl nods and was named to the first-team All-Pro squad one time.
The Bills have also enjoyed having Diggs since he has played a vital role in the development of their 2018 first-round pick QB, Josh Allen. So, Stefon Diggs staying with the Bills might be the best ending for both parties.
Do follow us on: Facebook | Instagram | Twitter
Related : NFL analyst Pat McAfee left ASTOUNDED with George Kittle's performance at WrestleMania
Related : Josh Allen once received heavy backlash after his old racist tweets resurfaced just hours before the 2018 NFL Draft