Patience pays… at least it did for QB Carson Wentz, who had been waiting for weeks for his name to be called upon so that he could get another shot at football. After nearly 10 months of having been on the free agency market, the Los Angeles Rams have decided to give Wentz his shot.
The quarterback was ecstatic in his first press conference as a Ram and had this to say:
I will say, the NFL has a way of humbling everybody. It's a process but at the same time, I'm no dummy. I've seen it all.
From being drafted by the Philadelphia Eagles to being traded after having had one of the best seasons for the team, Wentz has had a rollercoaster ride in the NFL.
He has never been able to recreate the same level of glory he got in Philly in other teams. The QB went on to add,
I know how this league works and I know kind of how last year ended, and I didn't play good enough. I was aware of what it could be. We all desire to be the guy playing...I'll help in whatever way I can and I'm going to be ready,.
Wentz is not really sitting and worrying about the future and is rather taking it just one game at a time.
Carson Wentz has had a rough time making a comeback after his glorious run in Philadelphia
After an unsuccessful stint with the Indianapolis Colts, which was dubbed by Jim Irsay as a 'mistake', Wentz spent the last season on the Washington Commanders where he played for 8 games. Despite not being the most patient person, the quarterback admitted that he was forced to take a week-by-week approach with the NFL.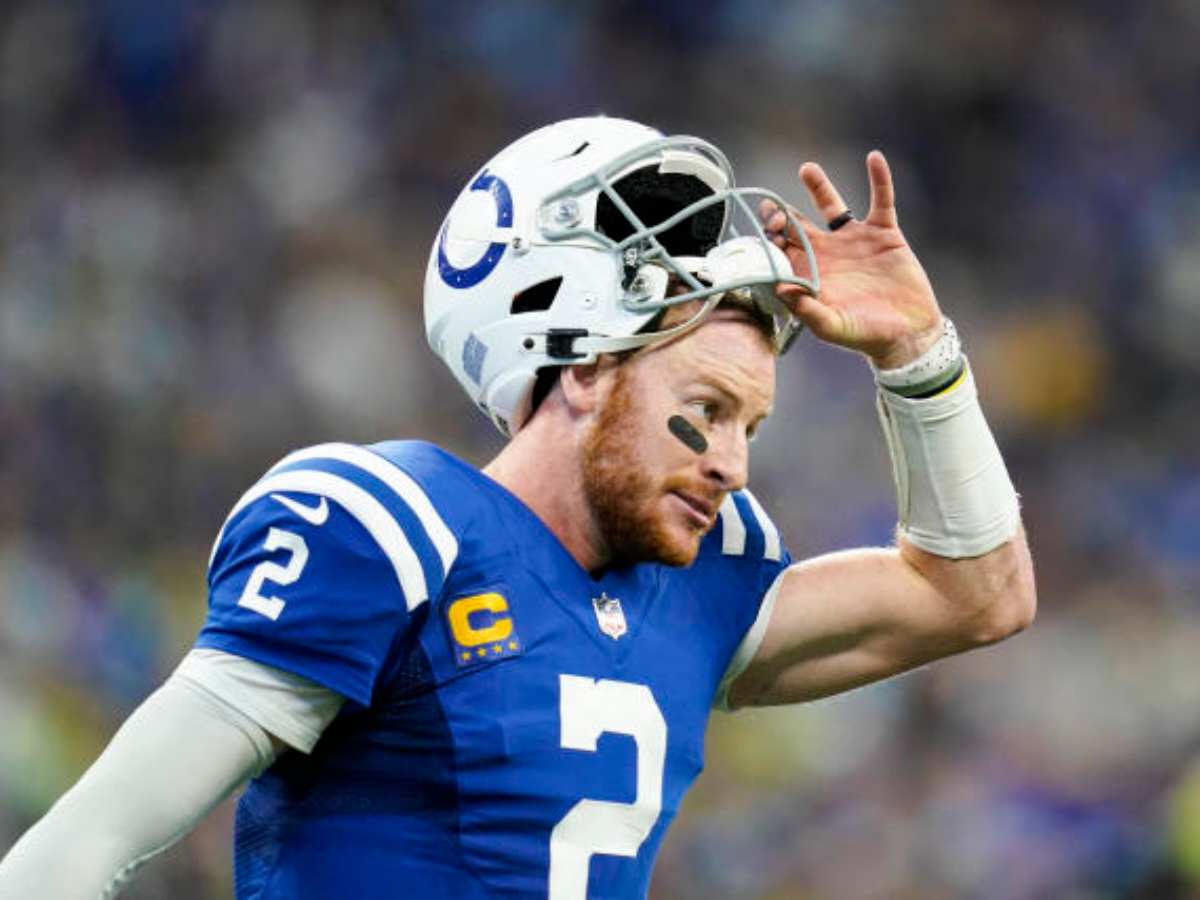 This 10-month wait has done nothing but humbled him greatly and it has taught him one valuable thing, that his hunger to play football is still intact. Wentz said,
Especially as I get older, I still feel like there's a lot to offer, whether I'm playing or not...it's definitely humbling, challenging, and I've wrestled with some things. But it's been fun at the same time, and I'm thankful for this opportunity.
He concluded by expressing his gratitude for not just getting another shot to do what he loves but for life in its entirety.
In case you missed it: