The Kansas City Chiefs secured a huge victory over the Jacksonville Jaguars in the NFL divisional playoffs by a 27-20 margin. The victory meant that they've now become only the third team to reach a consecutive AFC Championship game in NFL history.
However, the victory was not as straightforward as it seems on paper, with Patrick Mahomes picking up an ankle injury, which he eventually shook off minutes later. Tight end Travis Kelce was one of the best performers for the Chiefs scoring two touchdowns and having a big impact on the game.
Other than his gameplay, fans noticed another thing during the Chiefs' record-breaking victory. Keen-eyed fans noticed a weird moment as Kelce seemed to wipe his spit on the back of quarterback Mahomes' shirt. Such an instance is not often seen on the gridiron and many wondered what was the reason behind it.
Related: "He absolutely deserves it," Shannon Sharpe FURIOUS after Eagles HC Nick Sirianni snubbed from Coach of the Year honors despite his overwhelming success
Cameras caught Travis Kelce wiping his spit on the back of Patrick Mahomes' shirt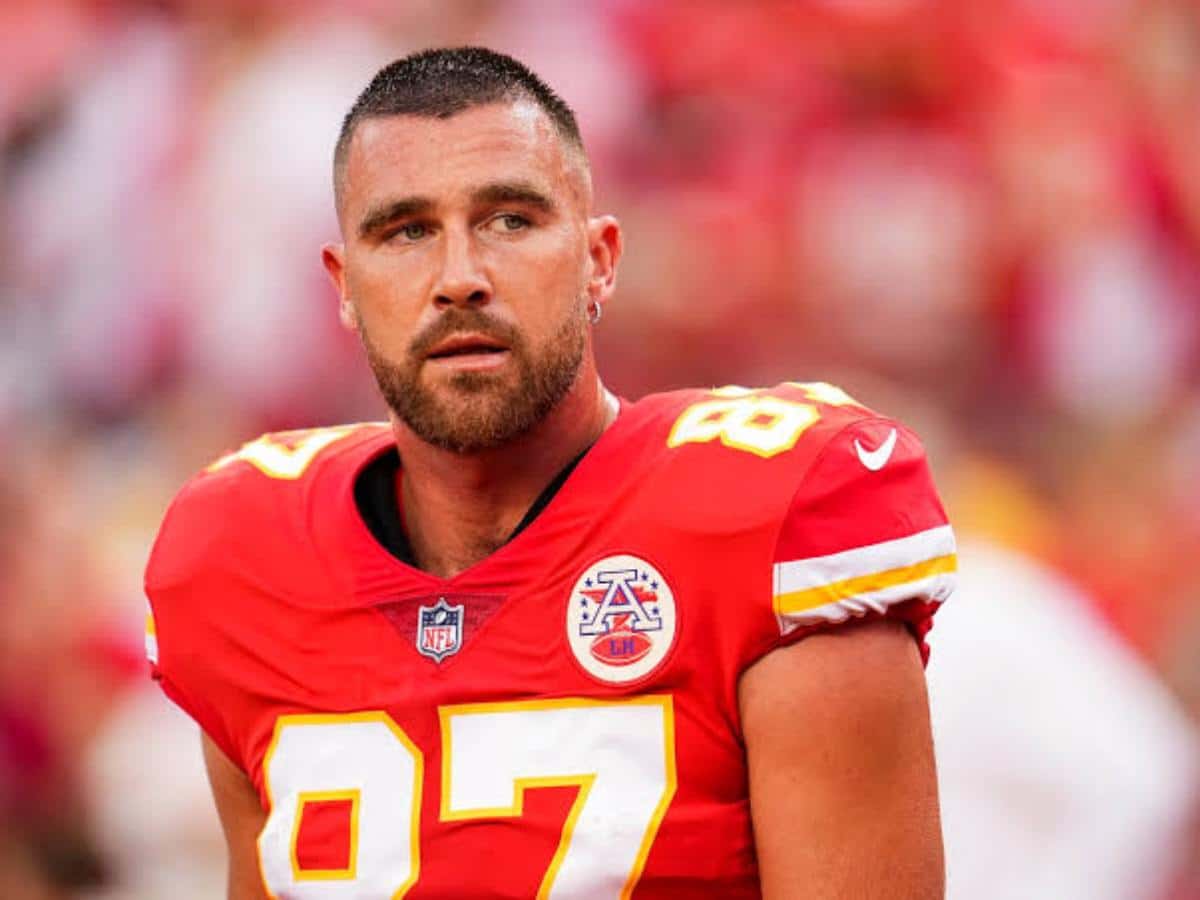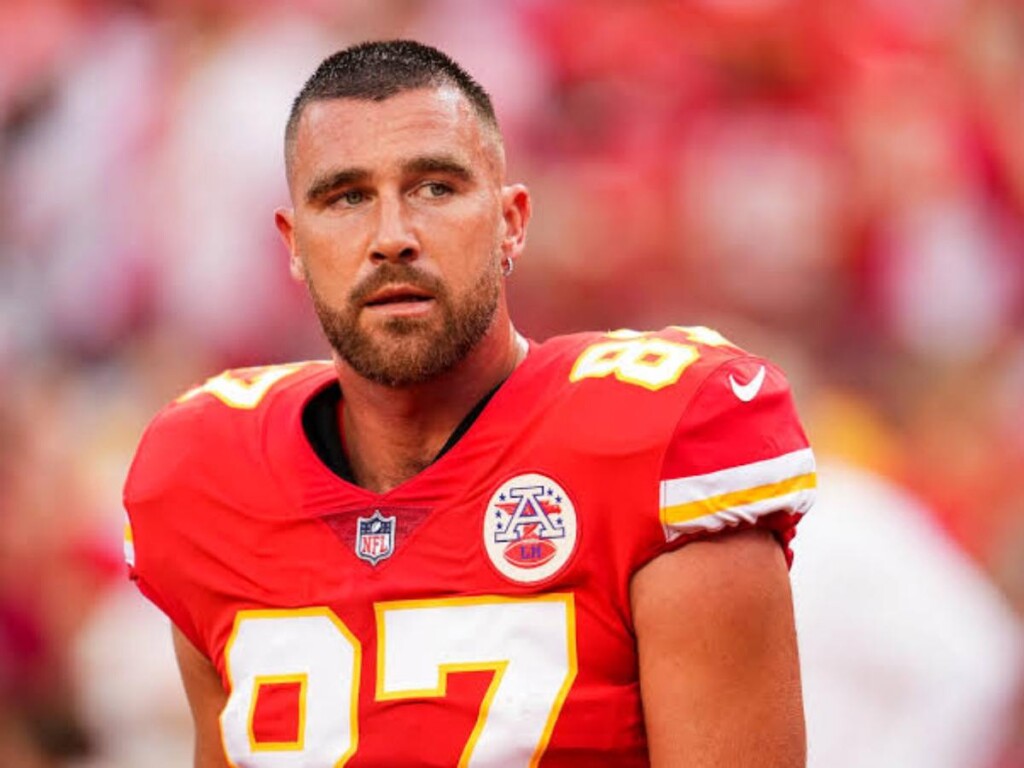 However, as it turns out, there wasn't any real thought put behind it by Kelce, but it worked out brilliantly for the Chiefs in the end. During the new episode of his and Jason Kelce's podcast Newer Heights, Travis explained that he simply wanted to keep his gloves dry.
Having caught end zone paint on his gloves, Kelce used his spit to get the gloves some real grip but eventually wiped his spit on the back of Mahomes' shirt, hurriedly. "That's crazy that they caught me. I didn't even realize I did it," Kelce laughed.
"I'll find anybody's dry jersey or towel and just make sure my gloves are clean. I was like spitting on my hands and licking my hands, trying to get that thing back real grippy. We were in the red zone, so I couldn't risk dropping a ball, and so I had to just," he exclaimed on Jason's inquisition about the viral incident.
Jason also backed his brother up, by saying that he too has done this in the past, using Carson Wentz to dry his hands when they got really wet from all the sweat during hot days. The Chiefs will now take on the Cincinnati Bengals in the AFC Championship game this weekend for a spot in the Super Bowl.
Do follow us on: Facebook | Instagram | Twitter
Related:"Jalen Hurts is not a superstar," NFL analyst Bart Scott makes a HUGE claim about NFL's QB situation ahead of the two championship games
Related: Chiefs LB Willie Gay Jr. savagely dismisses Bengals offense ahead of AFC Championship game saying 'NOTHING' impresses him about Joe Burrow and his men