Former NFL star and mega TV personality, Shannon Sharpe, got into a heated tussle with Ja Morant's father, Tee Morant, and Steven Adams during the NBA game between Memphis Grizzlies and the Los Angeles Lakers. Sharpe turned up for another LeBron James game this week only to create a controversy of his own at the Crypto.com Arena where in the end, the Lakers edged past the Grizzlies 122-121 in a nail-biting contest.
Sharpe and Tee Morant got into a fight with each other at halftime before the two had to be separated by the security and the referees. While the two didn't indulge in any physical tussle, they were seen jawing at one another in the stands when the Grizzlies led on the scoreboard. The two continued shouting at each other even as security separated them.
As seen in the footage, Grizzlies wing Dillon Brooks yelled in Sharpe's direction while walking back to the Grizzly's bench. Sharpe, an athlete himself, didn't take it well and yelled back at Brooks and motioned for him to come toward him. This led to Grizzlies center Steven Adams approaching Sharpe and, within seconds, things started to heat up. Sharpe was at the stadium to root for LeBron and the Lakers and during this incident, it looked like Sharpe was ready to take on the Grizzlies alone for the Lakers.
Amidst all of this, Tee Morant approached Sharpe out of nowhere and exchanged words with the NFL Hall of Famer, who was sitting court-side. The two got into a heated exchange and this is when the security had to budge in and separate the two.
Explore further: NFL legend Emmitt Smith visits a recovering Peyton Hillis after heroic effort landed him in the ICU
NFL Twitter reacts to Shannon Sharpe's outburst during the Lakers game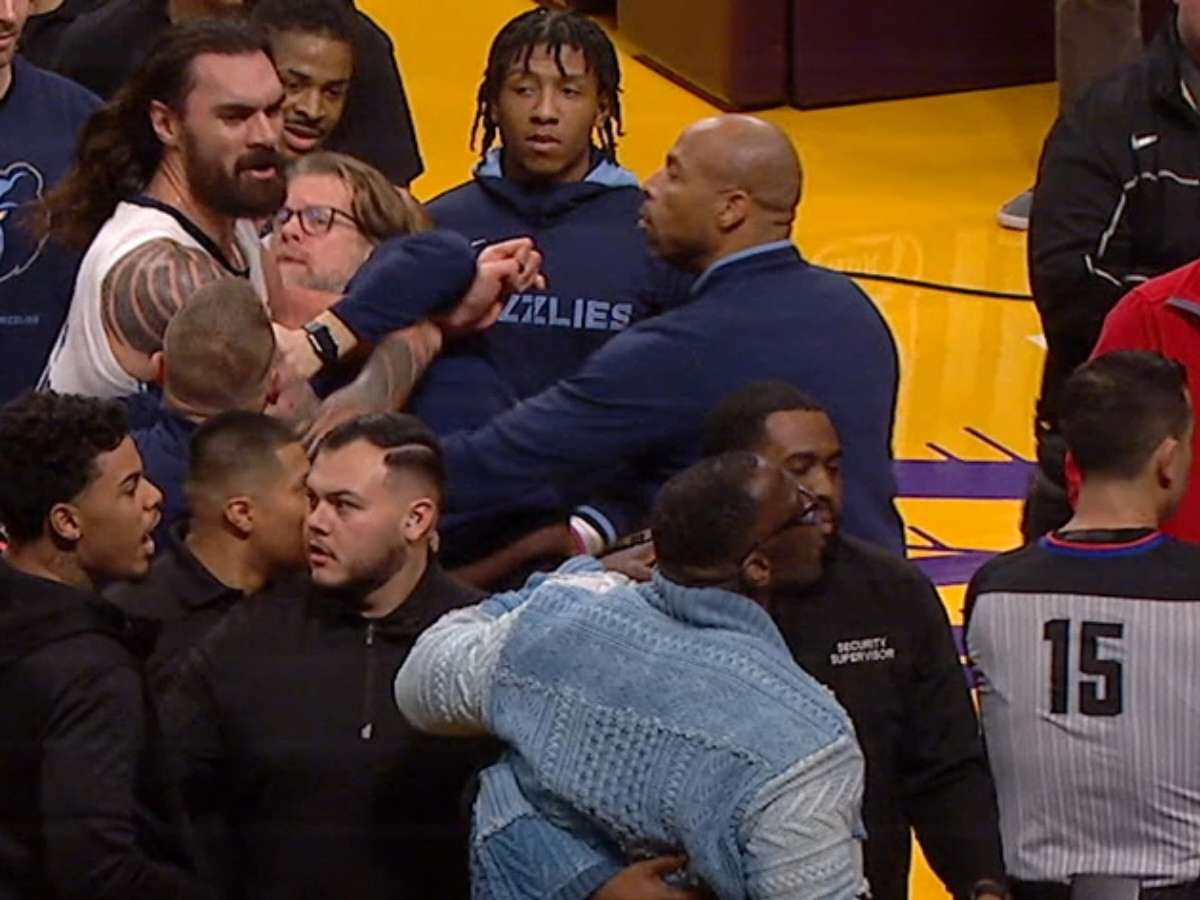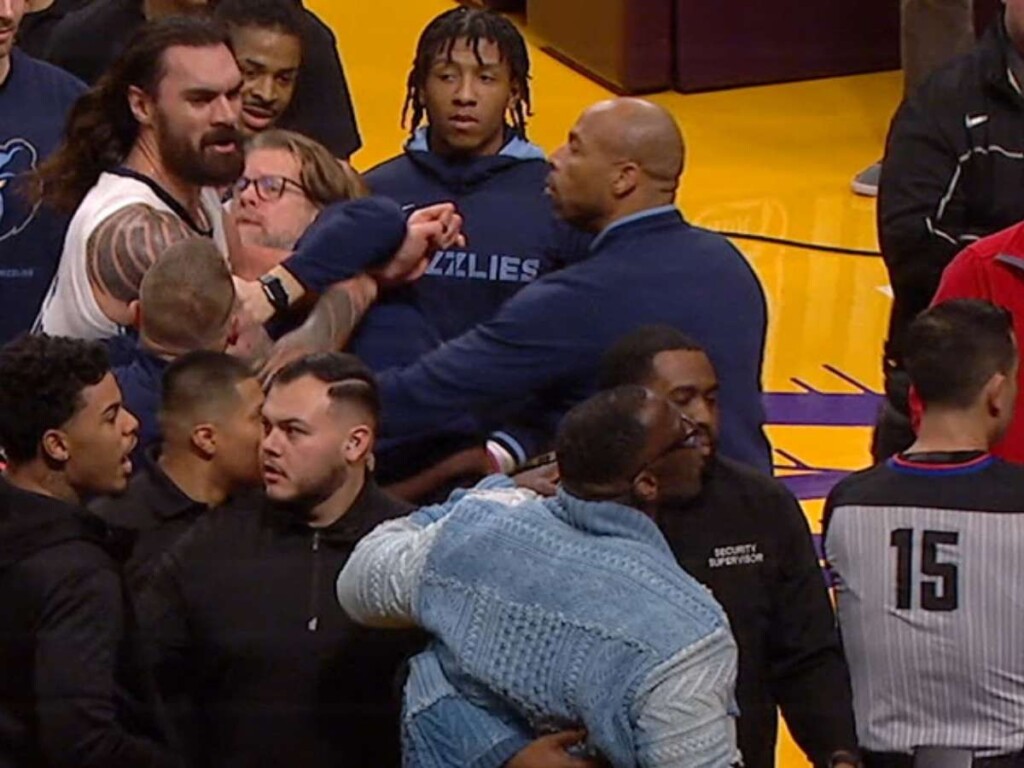 Many NFL players and fans reacted to Sharpe's furious clash with Tee Morant during the Lakers game. Eagles CB Darius Slay took to Twitter to take a hilarious dig at Sharpe's comments and indirectly mocked the whole incident.
After such an intense showdown during halftime, not many expected that the two will make it up soon, but Sharpe and Tee Morant hugged it out after the third quarter and all was well on the sidelines. The Lakers went on to win the game by just one point.
Explore further: "Screwing around at meetings," NFL insider ACCUSES Zach Wilson of unprofessional behavior, warns 'there will be mutiny' if he remains as Jets QB1
Explore further: Future Hall of Fame TE Rob Gronkowski reveals the Patriots' scrupulous work culture, says it was 'super depressing' at times