The Detroit Lions, led by their tough head coach Dan Campbell, shocked a lot of people on Thursday night by going to Lambeau Field and defeating the Green Bay Packers in their week 4 matchup. The Lions improved to 3-1 with the victory and now sit at the top of the NFC North division standings. Furthermore, after the Lions' victory, the Detroit native and a diehard Lions fan, Eminem, showed support for his favorite team on social media.
"Let's f*cking go!!!! Detroit @Lions," wrote the Hip-Hop superstar Eminem on his social media profile X. The 15-time Grammy Award-winning singer doesn't usually post a lot on his social media except for music or merchandise promotions. So, the victory must've meant a lot for Eminem, which led to him shouting out the Lions on his profile.
Marshall Mathers, famously known as Eminem around the world, is a Detroit native and a diehard Lions fan. He hasn't shied away from publicly supporting the Lions whenever he can. However, the Lions have had a terrible run over the last few years and there was never anything for Eminem to celebrate as a fan of the Detroit-based football team.
Even last year, when the Lions were putting on a good roster, Eminem pulled up to Detroit's off-season training camp and chatted with the Lions players. The interactions were caught on HBO's Hard Knocks camera and went viral on social media at that time.
Nonetheless, it seems like the "Detroit vs. Everybody" singer finally has a reason to expect great things from the Lions. Under Dan Campbell, Detroit is looking to win its first-ever NFC North division title in the franchise's history in the ongoing season. They have a record of 3-1 and already have registered a division victory.
Related:Michael Irvin demands a championship from Micah Parsons before being compared to Lawrence Taylor
Dan Campbell and the Lions continue to impress
During the 2023 NFL season opener, the Detroit Lions shocked a lot of people by defeating the defending Super Bowl Champions Kansas City Chiefs at the Arrowhead Stadium. Now, Dan Campbell and the Lions continue to impress.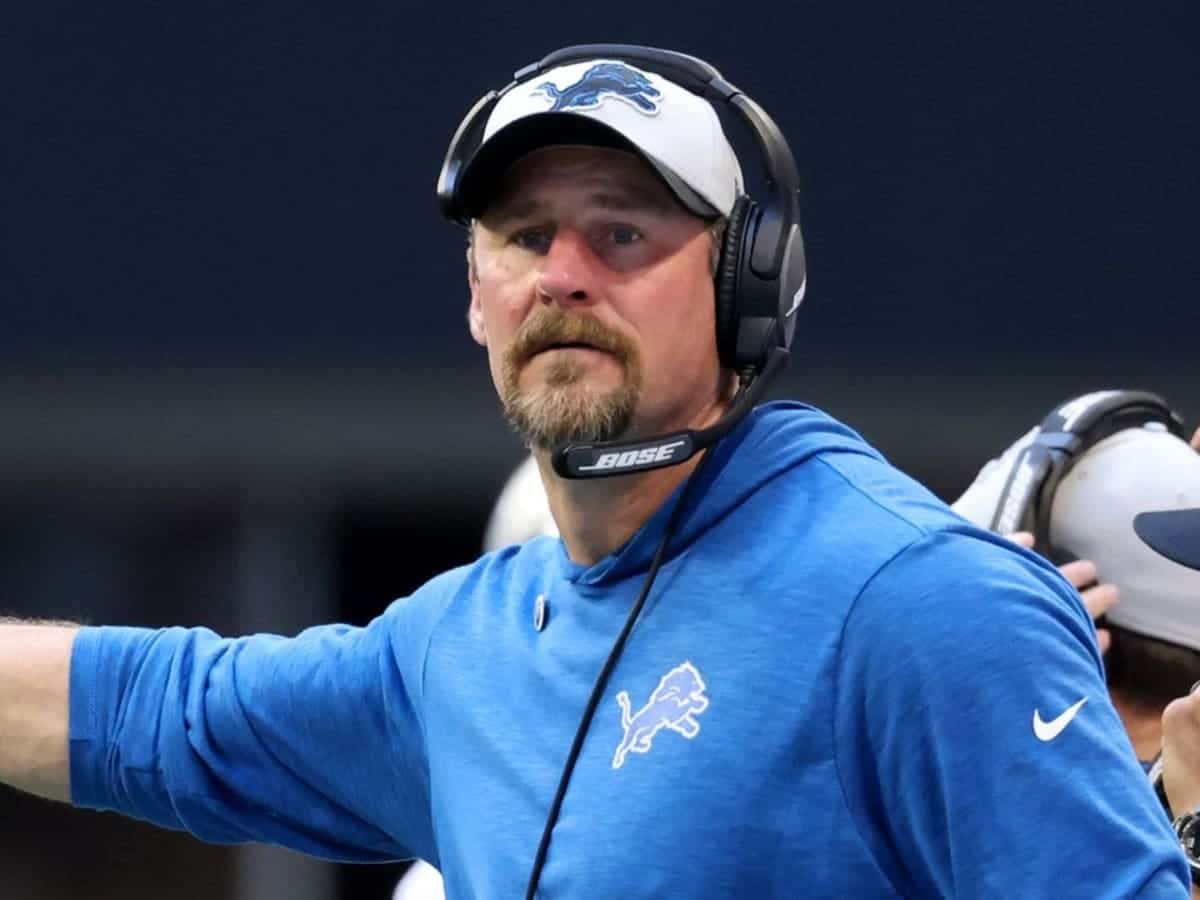 On Thursday night, the Lions stunned Jordan Love and the Packers to improve to 3-1 and are now leading the standings in the NFC North division. Following their dominant victory against the Packers, the Detroit-based franchise even got a shoutout from one of the biggest fans, Eminem.
Nonetheless, they would look to keep the momentum going and secure a victory against the Carolina Panthers, whom they are scheduled to meet in their week 5 matchup next weekend. Now, every win counts for the Lions, who are looking to win the first-ever NFC North division title in the franchise's history.
In case you missed it: