The Las Vegas Raiders entered their week 9 game against the New York Giants in a messy situation after they fired their head coach Josh McDaniels just days before the matchup. However, the Raiders, led by their rookie quarterback Aidan O'Connell, dominated the Giants on the field on Sunday.
Furthermore, after thumping the Giants on the field, the Raiders players had a great time in the locker room, as most of the players were smoking cigars to celebrate their solid victory. In a brief video shared by sports reporter Logan Reever on social media, the Raiders players could be seen smoking cigars and dancing to hip-hop songs.
The short video went viral on social media and accumulated more than 614k views within hours of posting. Most people commented under the video about how the atmosphere in the Raiders locker room changed under their new interim head coach, Antonio Pierce. Check out the footage attached below.
Reever later reported that the cigars were provided by the Raiders defensive end Maxx Crosby, who had a great game on Sunday. The Pro Bowl pass rusher registered 3 sacks in the game, totaling his tally to 9.5 sacks in the ongoing NFL season through the first nine weeks.
Nonetheless, the Raiders had a great night on the field as they dominated the NY Giants throughout the game. Las Vegas' All-Pro running back Josh Jacobs had a good outing, as he accumulated 98 rushing yards and 2 touchdowns in 26 carries.
In the end, the Raiders ended up winning the game 30-6 and improved to a 4-5 record. Despite everything going on off the field. The Raiders have a solid record of 4-5 through nine weeks and are in a brilliant spot to secure a playoff spot.
Raiders locker room has different vibes under new head coach Antonio Pierce
On Thursday, the Raiders owner Mark Davis announced the firing of head coach Josh McDaniels and general manager Dave Ziegler. Following their firing, the linebackers coach Antonio Pierce took over as their new interim head coach.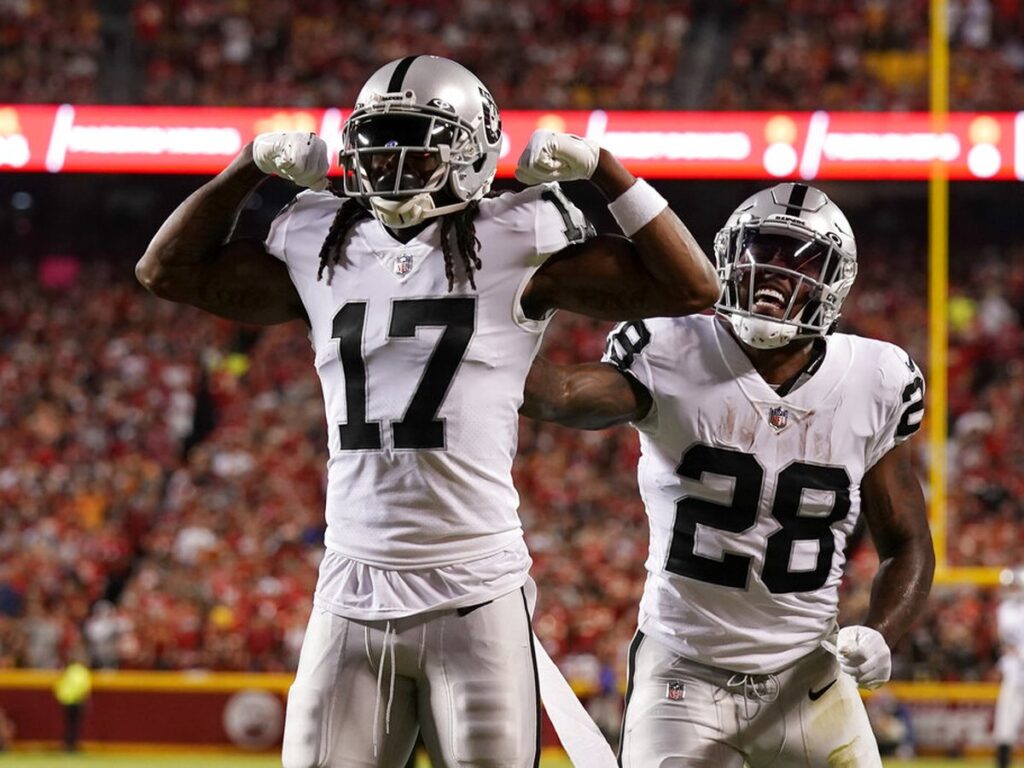 Under Antonio Pierce, the Raiders look like a completely new team. Their star wide receiver Davante Adams said he is ready to run through a wall for Pierce. Furthermore, another WR Hunter Renfrow also mentioned that he doesn't "have to walk on eggshells" anymore following the firing of Josh McDaniels.
Nonetheless, despite the mid-season firing, the Raiders are still competing for a postseason spot under their new head coach. Next, the Las Vegas-based football team will look to secure a victory against the New York Jets in their week 10 matchup this weekend.
In case you missed it: