Former Denver Broncos defensive lineman Derek Wolfe highlighted one of the darker shades that an NFL player has to encounter during their playing career. The NFL is a high-contact sport and has often seen serious injuries affecting players during their respective careers.
Derek Wolfe, in an interview with Joe Rogan, revealed that he was paralyzed for numerous hours after having a horrific collision during an NFL game. However, that isn't the shocking part yet, as Wolfe decided to feature in another game just two weeks after that incident.
Wolfe, who played for the Denver Broncos then, claimed that he suffered the paralysis after he collided with a Seahawks player during their game in the 2013 NFL preseason. Wolfe had a helmet-to-helmet knock, resulting in a bruised spinal cord as the game was brought to a halt.
Read Further:"That's pathetic"- NFL Twitter trolls Super Bowl Champions Kansas City Chiefs for ranking 29th in the NFLPA survey of players' responses
Derek Wolfe recovered from that injury and won the Super Bowl in 2015 with the Broncos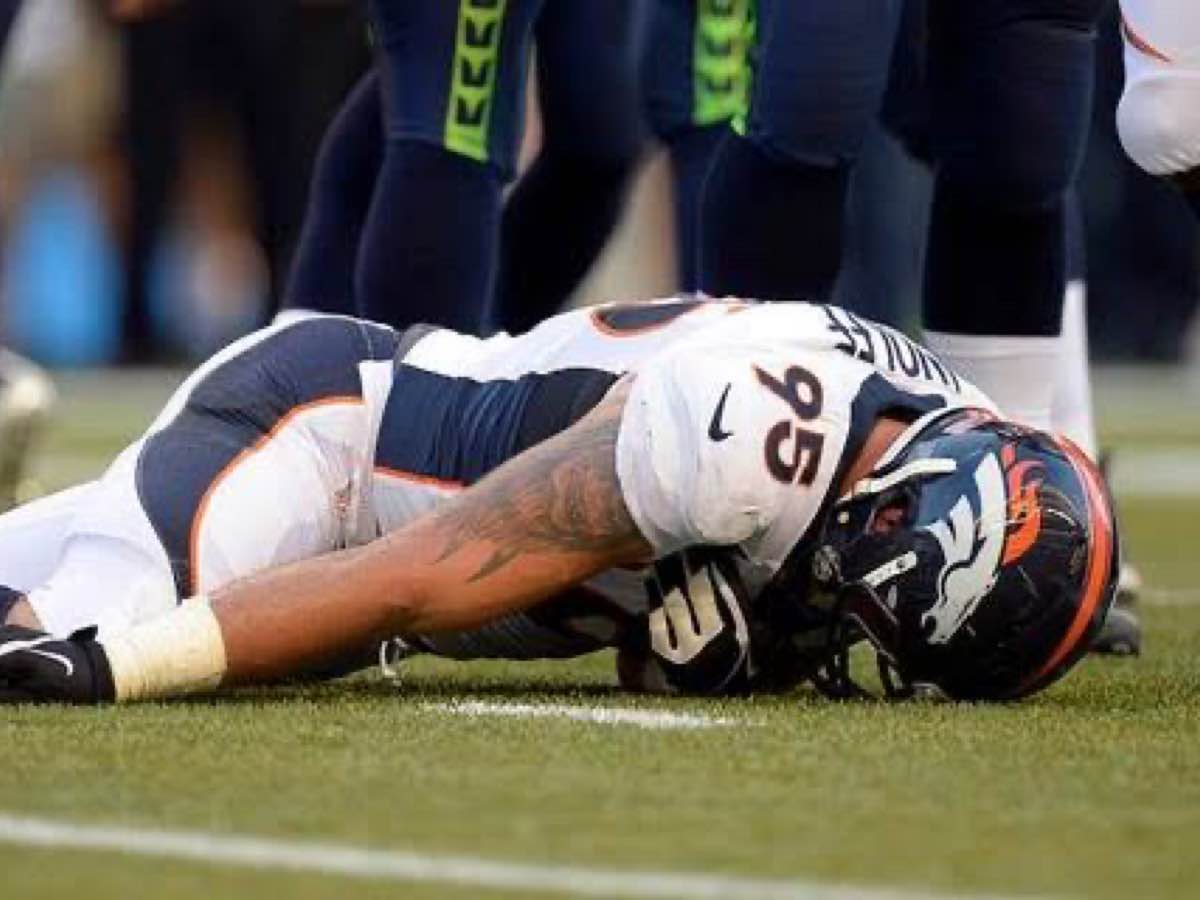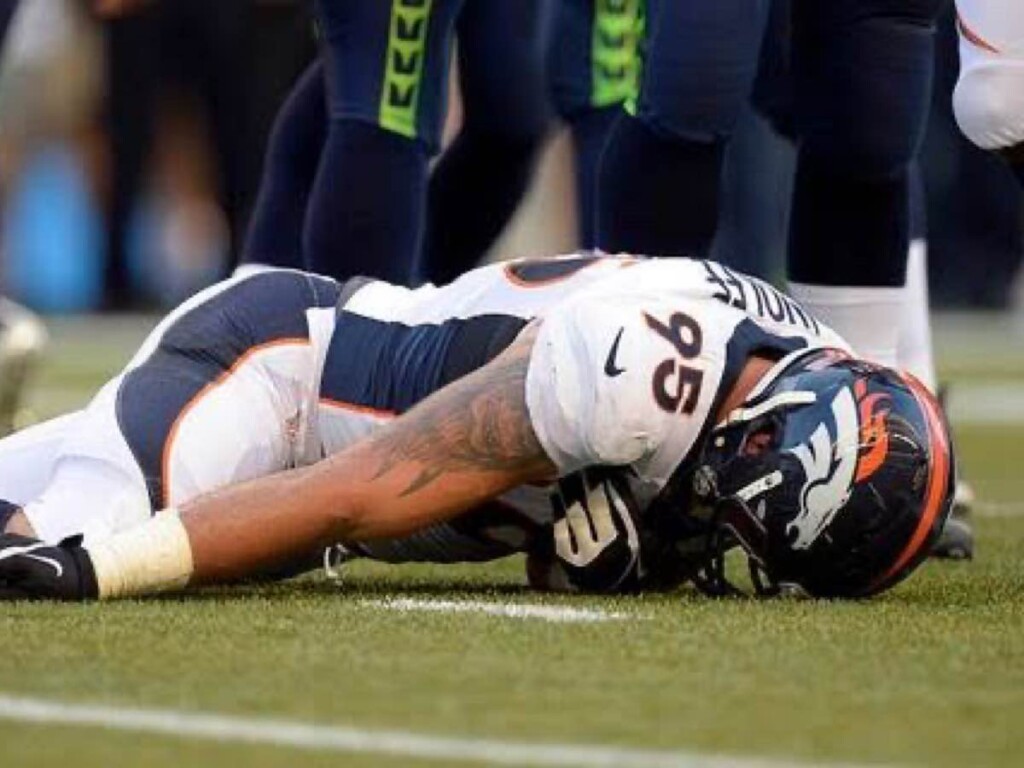 Wolfe eventually had to be stretchered off the gridiron in an ambulance, an event nobody wants to see during an NFL game. Wolfe recollected his memories from that game, claiming how he couldn't move a muscle for the next three hours after that hit.
"I was paralyzed for three hours and played two weeks later and couldn't move. I was just stuck in the ground. It was like I was melted, it was the weirdest feeling, man," Wolfe said on the Joe Rogan Experience.
"The doctors wanted me to stay in the hospital, but the team doctors were like "you're good, we can go" on the team plane back to Denver. It was miserable, every time I got touched my arms would go numb… and I'm a defensive lineman so my head's getting hit every play."
The incident also made Wolfe aware of the current situation of the players' safety in the league, and how much little the NFL is willing to do in order to protect players from such grave and potentially life-threatening injuries.
"That's when I realized man, they don't care about us," he said. Since 2013, there have been a number of rule changes to protect players, but the question still remains whether those are enough, or should the league look to bring in greater player protection rules.
Do follow us on: Facebook | Instagram | Twitter
Read Further: "Try again and do better," Gisele Bündchen appears to send hidden message for ex-husband Tom Brady through CRYPTIC Instagram post
Read Further- 'Jail time confirmed?' Washington Commanders Owner Dan Snyder in hot water again as new investigation reveals multi-million dollar loan fraud and shady expenses