It has been a while since Tom Brady split from his supermodel wife, Gisele Bündchen. Despite this, there remains a lot of ambiguity when it comes to the reasons why the duo decided to end their 13-year-long marriage. However, in a recent interview with Vanity Fair, the Brazilian beauty figure put an end to all the speculation in the media by giving her side of the story.
Gisele Bündchen cleared the air with respect to her divorce from Tom Brady in the latest interview and called their split a "death and a rebirth." The news regarding their split was made public last October after months of unease between the two. Tom announced the news of his divorce via an open letter and dubbed the separation as one that was "amicable" and that they both were grateful for the time that they got to spend together.
Gisele also did the same, and her letter was similar to the quarterbacks in many aspects. In the latest interview, she gave fans a more detailed explanation, which she had not done. The supermodel denied all the rumors that were being circulated at the moment. She went as far as to dub them as '"very hurtful." She was referring to rumors that, due to Tom's reluctance to retire, their relationship had reached a breaking point.
Explore Further: What is the NFL rookie minimum salary?
Gisele Bündchen denied allegations that Tom Brady's football career was one of the primary reasons for their divorce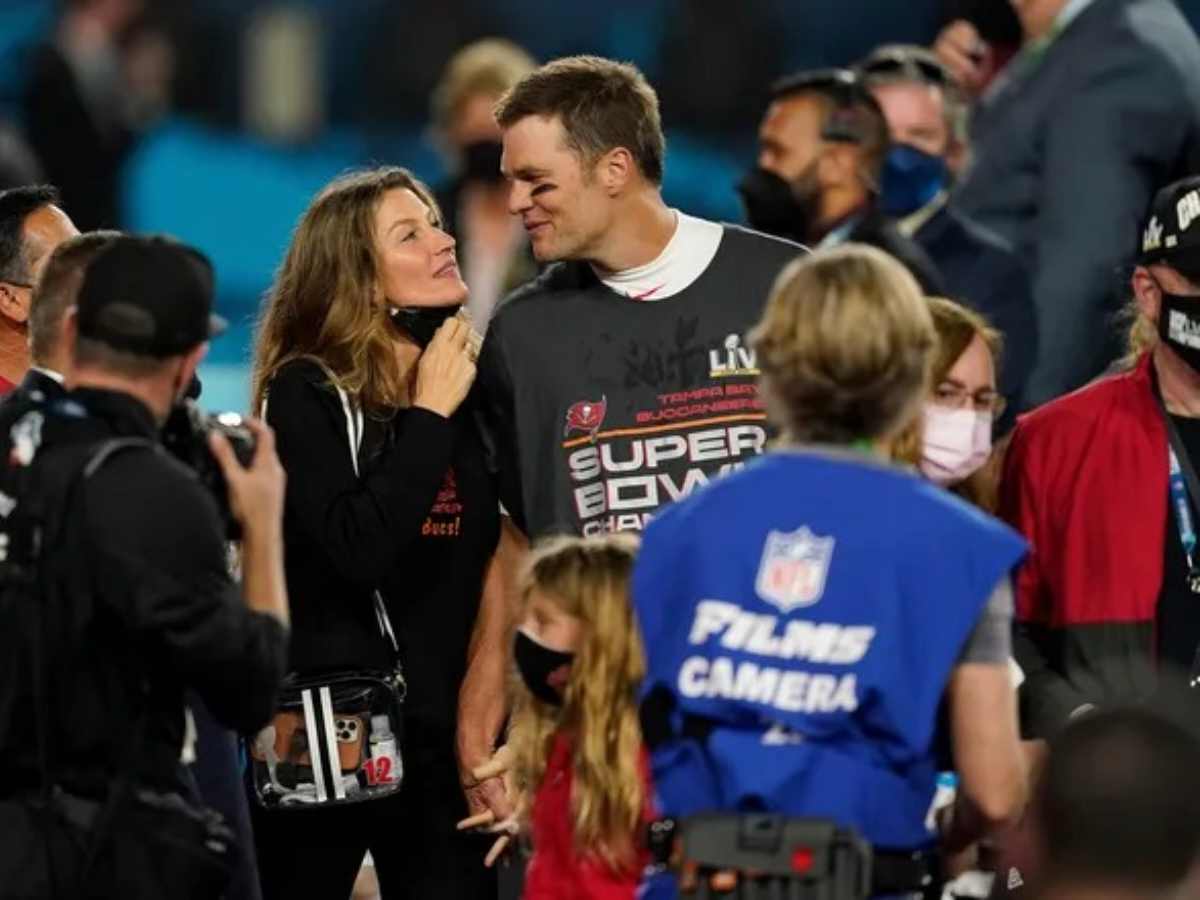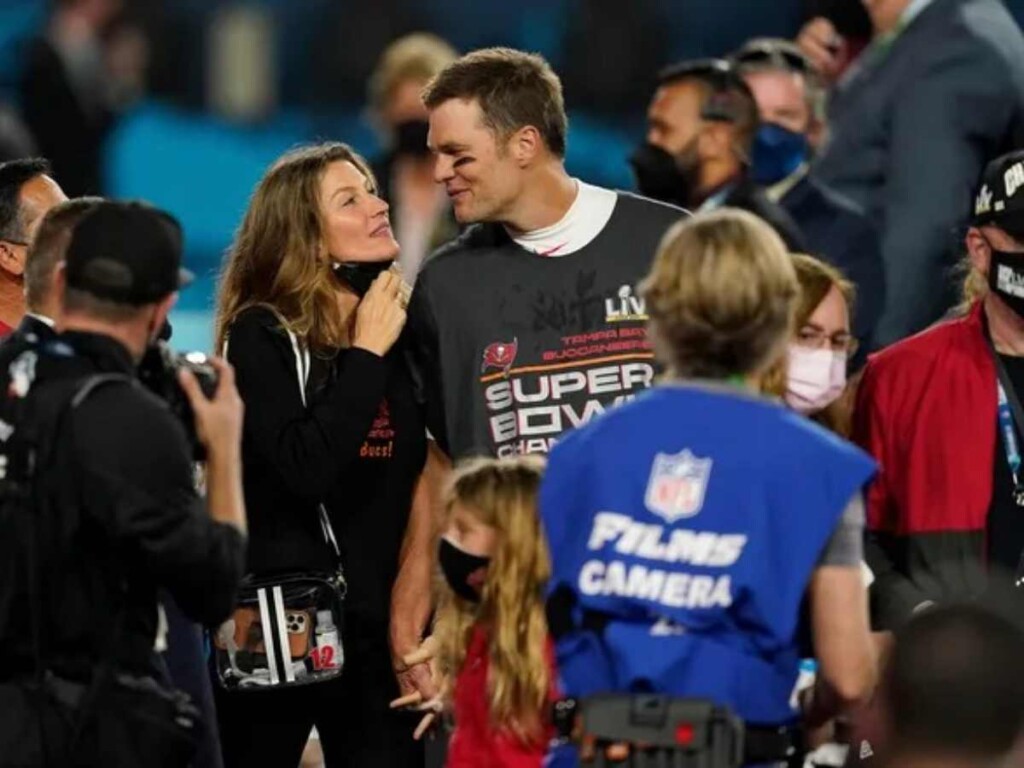 Here's what the model had to say, "Wow, people really made it about that. What's been said is one piece of a much bigger puzzle. It's not so black and white." News reports had speculated that Gisele offered the quarterback an ultimatum. It was going to be either family or football, but the model denied having done anything of that sort.
Expressing gratitude for their time together, Gisele Bündchen stated, "Listen, I have always cheered for him, and I would continue forever. If there's one person I want to be the happiest in the world, it's him, believe me. I want him to achieve and to conquer." The two met in their 20s and have grown together. They had two children during their 13-year marriage, Benjamin, 13, and Vivian, 10. Brady has a third child from his last relationship with Bridget Moynahan, Jack, his son, who is aged 15.
Gisele is still not over their marriage and while rumors have been circulating regarding the model dating her Jiu-Jitsu coach, she expressed remorse over her divorce and called it as the "death of my dream." Adding on, "It's tough because you imagine your life was going to be a certain way, and you did everything you could, you know? You give everything you got to achieve your dream. You give a hundred percent of yourself, and it's heartbreaking when it doesn't end up the way you hoped for, and worked for, but you can only do your part."
The sensational star was visibly emotional and her voice broke as she almost shed a tear while talking about her split with Brady. Their divorce was not a result of one or two events, as fans made it out to be. In all likelihood, she was referring to news that Brady's retirement and subsequent unretirement and return to the Tampa Bay Buccaneers had irked her and was the breaking point that led her to move out. Bündchen stated that their relationship changed over time and they grew apart over the years.
"We realize that we just wanted different things, and now we have a choice to make. That doesn't mean you don't love the person. It just means that in order for you to be authentic and truly live the life that you want to live, you have to have somebody who can meet you in the middle." It is not clear what she is referring to, but at the same time, it cannot be denied that Brady's career choices were not one of the decisive factors that may have impacted their marriage in some form or the other.
Following their split, Gisele is not harboring any ill will toward Tom Brady. She had also wished for the QB after he publicly announced his retirement. Gisele commented, "Wishing you only wonderful things in this new chapter of your life."
Gisele is taking her own time to relax and prioritizing herself at the moment. "I want to do things that I believe are an extension of me. I don't want to be a character in anybody else's movie. And when I do that, it doesn't feel as comfortable for me anymore." The supermodel set the record straight with this interview and the one point she significantly wanted to make was that football had nothing to do with her divorce.
She appeared to be sick of the narrative that the tabloids portrayed her as anti-football. Elaborating on her love for the game, she concluded by stating, "Are you kidding me? I learned about it! I used to joke that I was going to be able to be the ref because I've watched so many games. And I loved it." Tom Brady is yet to respond to Gisele's latest interview.
Do follow us on: Facebook | Instagram | Twitter
Related: Highest-paid NFL players by position: What are the top 5 highest-paid positions in the NFL?