One of the most heated rivalries in the antiquity of American football will undoubtedly be that of Peyton Manning and Tom Brady. In fact, sparks flew frequently whenever these two stars collided on the gridiron. Despite Brady silencing the discourse of the G.O.A.T with pomp, numbers and his sheer longer residence on the field, Manning still holds the upper hand in the post-season legacy.
In case you remember the 2013 AFC Championship, Manning savoured a slight edge, thanks to a maneuver that was quite technical and nevertheless a masterstroke. He stole Brady's favourite wide receiver, Wes Welker. Like Butch to Sundance, like a thriller to Alfred Hitchcock and like oxygen to life, a wide receiver shares the exact same relationship with that of the quarterback.
Also read: "It Was Surreal", Davante Adams Expresses Unhinged Happiness After Returning To The Las Vegas Raiders
Here is what Peyton Manning had to say about Welker and Brady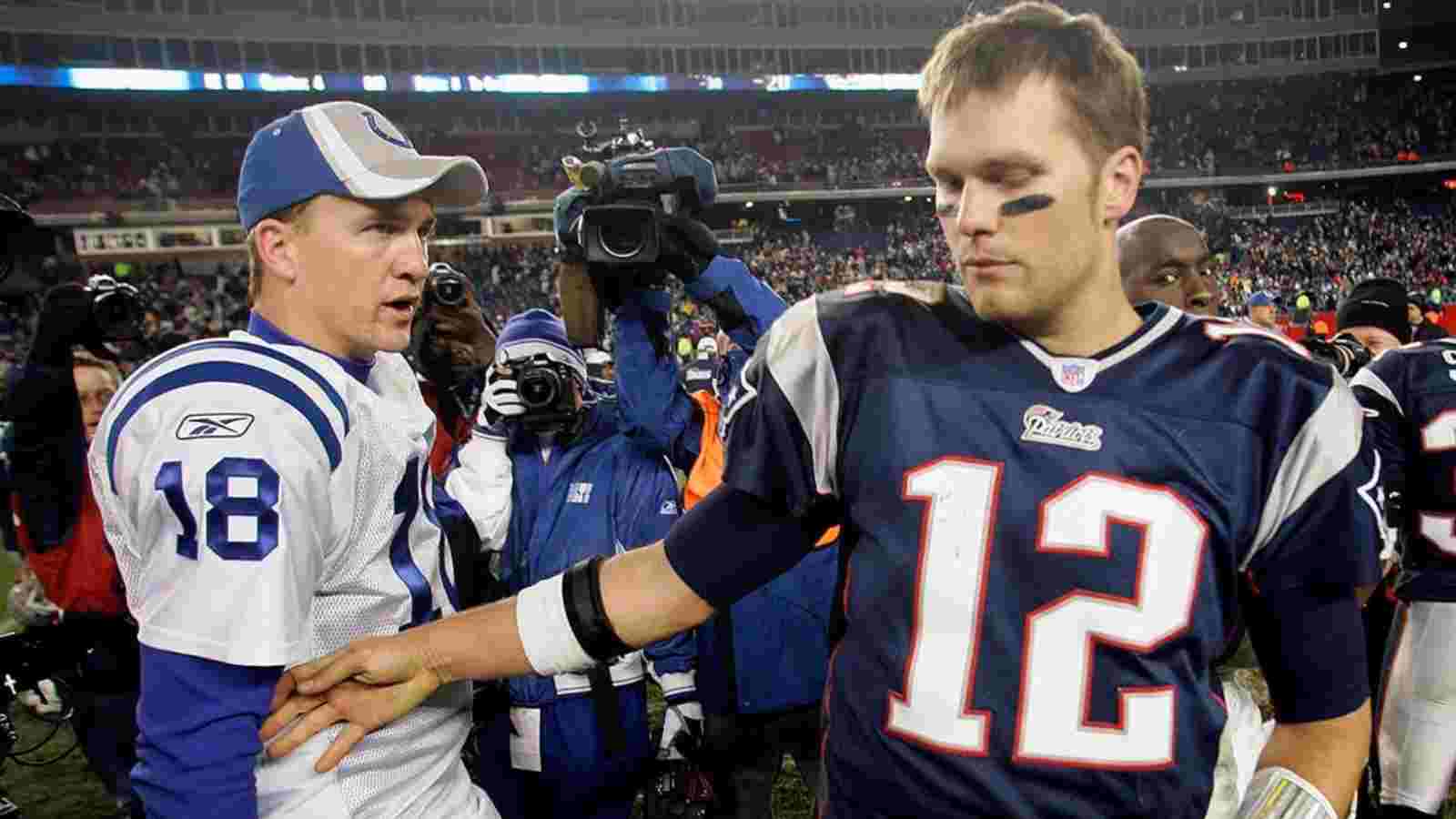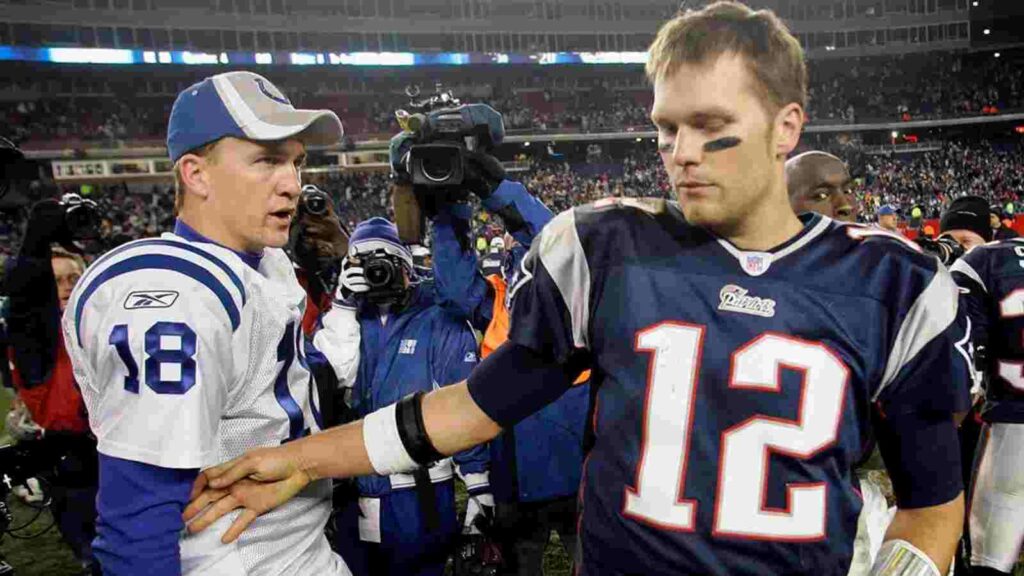 Brady and Welker shared a relationship like none other that would set their counterparts ablaze in the flash of an eye. The chemistry was impeccable and the ones at the other end always fell short of hands when it came to thwarting this duo. The newfound partnership at the Broncos between Manning and Welker forged a path to the Superbowl where they eventually stumbled against an adamant Russell Wilson who was still finding his stride.
Talking to Julian Edelman and Sam Morril on the latest episode of Games with Names, Peyton Manning divulged how he managed to pull off the masterstroke of bringing in the incisive Welker to their ranks and that move disrupted Brady's flow in a nasty way.
Manning quoted, "You know, it's funny. When you throw a touchdown in the first game to a new receiver, you sort of think about all the things that happened prior to that. I remember being down in Miami, I was playing golf with Dan Marino of all people. And saying, 'Dan I gotta skip this hole' and I called Wes Welker and went into full college recruiting mode just like I was back at Tennessee."
Also read: "Joe Burrow is the next Tom Brady," Skip Bayless gives his verdict on the future "NFL GOAT" debate
He further added, "I felt like I had a good track record as a recruiting host, right, I was a pretty good closer. I went into that mode with Wes Welker, it was a par five, gave me plenty of time to give him all [of] my cheesy pitch lines and kind of sealed the deal."
Well, the departure of Welker paved the path of stardom for Julian Edelman in the pantheon of the New England Patriots. From being a bench warmer, he started to grab the eyes of Bill Belichick and was soon hitting the hot yards of the gridiron.
In fact, Edelman quoted what Bill had exactly told him. He said, "You ever hear of Wally Pipp? Have you never heard of him? Well, he played first base before Lou Gehrig," Belichick joked with a wry smile. "That might be the punt return story. "Hey, he can have it!" Welker laughed. "Way to compete," Belichick said sardonically.'"
After a successful rookie season, Welker was already being suited by other NFL teams that starred the likes of the New York Giants. Despite the proliferation of Danny Amendola at the Patriots, Welker would return to become one of the most successful wide receivers in the history of New England.
Also read: "I'm not answering that hypothetical kind of BS" Falcons coach Arthur Smith is irritated with questions regarding Desmond Ridder