It's been more than one week since the Green Bay Packers QB Aaron Rodgers ended his darkness retreat. But there is still no clear news about whether the former All-Pro quarterback even wants to continue playing football. This off-season drama is making a lot of people, including the renowned NFL insider Ian Rapoport who recently sounded off on the Packers QB.
During a recent episode of the NFL Now show on the NFL network, the long-time insider was asked about whether the Packers would be willing to move on from Aaron Rodgers due to his antics. To which Rapoport answered even though he is sick of the off-season dramas, he doesn't think the Green Bay-based franchise is ready to move on from the 10-time Pro Bowl QB.
"I mean, I'm sick of it, so I would certainly understand if they're sick of it. But he's Aaron Rodgers, he's still great and you know what you have," said Ian Rapoport in a recent episode of NFL Now.
Previously, a long-time Packers reporter claimed that the Green Bay-based football team is disgusted with the former Super Bowl Champion Aaron Rodgers and is willing to move on from him in favor of their backup QB and former first-round draft pick Jordan Love. However, an ESPN reporter later claimed that as far as he knew, he didn't hear anyone saying that they are 'disgusted' with Rodgers.
Related: "I feel really good," Aaron Rodgers makes a CRYPTIC statement on his future with the Packers after returning from 'darkness retreat'
Aaron Rodgers' trade rumors continue to be the main topic in this off-season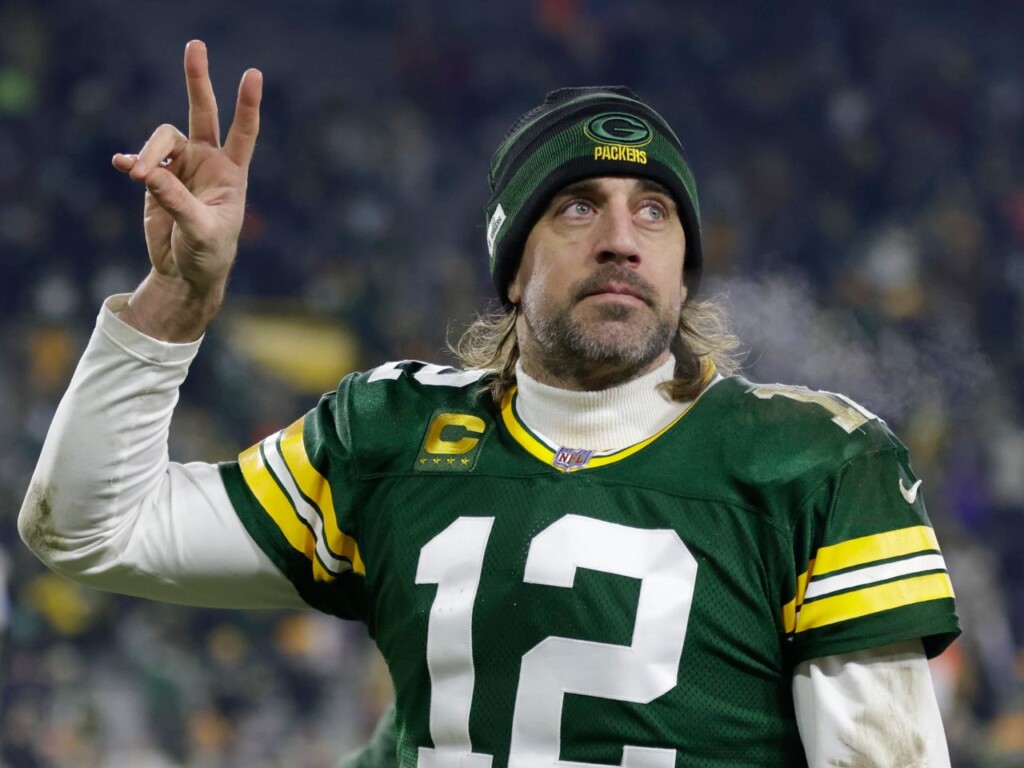 It all started during the post-game press conference after the Packers lost to the Detroit Lions in the final week of the NFL regular season. During the press conference, the QB Aaron Rodgers, who signed a 3-year contract with the Packers last off-season, said he needed time to think about his future.
And now, after almost 2 months, the 4-time league MVP still has not made a decision about the future. This kind of drama will certainly irk the Packers' front office who have to focus on filling a lot of holes in their roster in the free agency.
But they are still waiting for the decision of Aaron Rodgers despite giving him a 3-year 150 million dollar deal just last year. Now, the Packers can get a lot in return for the 39-year-old quarterback and the wisest thing to do will be shipping him away to an AFC team in return for a couple of first-rounders and begin the rebuild with Jordan Love under center.
Do follow us on: Facebook | Instagram | Twitter
Related: Tom brady or Patrick Mahomes? Who had a better overall record at the age of 27?
Related: What is the status of Jerry Jones' sexual assault case? Will the Cowboys owner face a likely trial?