Money changes people, but it seems that it hasn't changed Philadelphia Eagles quarterback Jalen Hurts, or that he doesn't want to change. The 24-year-old signed a bumper five-year contract extension with the franchise last week, which will see him pocket a whopping $255 million over the course of his tenure.
The contract extension makes Hurts the highest-paid quarterback in the history of the National Football League and is simply a prerogative of the status that the quarterback position holds in the sport. Hurts has had an emphatic rise in his stocks since being drafted by the Eagles in 2020.
Hurts had an exceptional 2022/23 NFL season in the heart of the Eagles' offense, leading them to a Super Bowl appearance. Despite failing in the titular fixture against Patrick Mahomes' Kansas City Chiefs, he earned the plaudits from one and all for his individual brilliance all throughout the season.
Read Further– Jalen Hurts' house
Jalen Hurts is focused on winning championships with the Eagles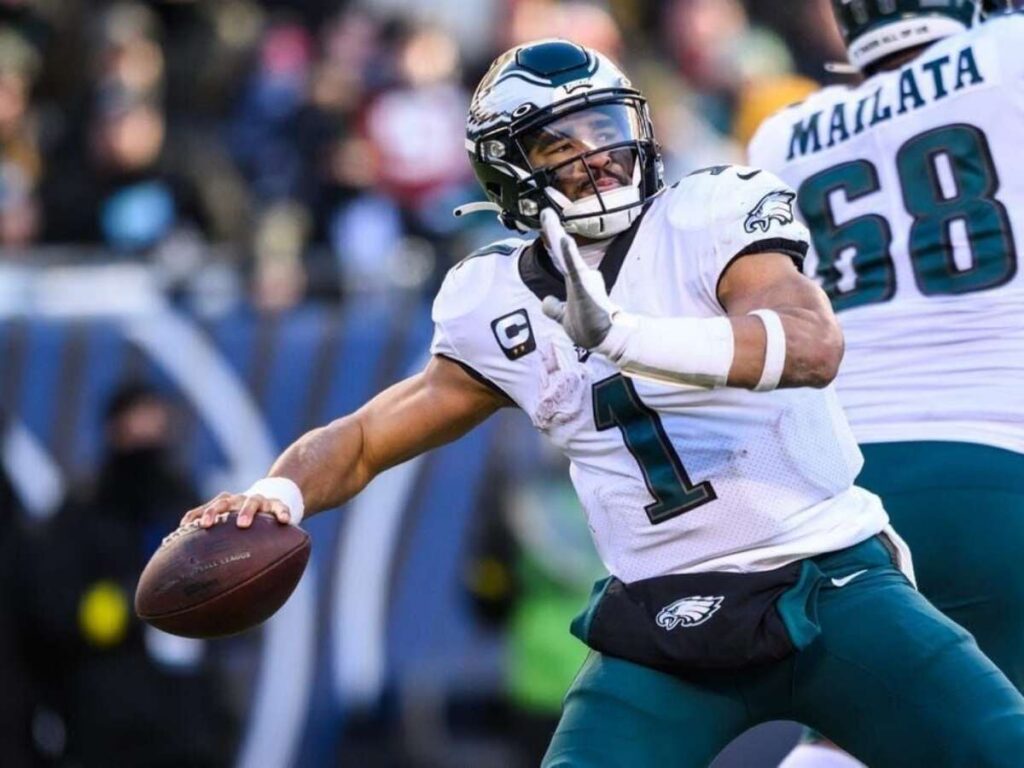 Apart from his raging runs on the gridiron, his humility off it is another aspect that makes the neutral onlooker take note of him as one of the best quarterbacks in the league currently. The 24-year-old also depicted that not everything boils down to money, as he didn't demand a massive guaranteed pay during his contract negotiations. He will receive $179.3 million in guaranteed pay, a feature that has been a constant point of debate in player contracts, particularly in recent times.
Jalen Hurts' parents are Averion and Pamela Hurts and he harped on the importance of winning championships for the franchise rather than seeking more money for himself when asked about his newly signed contract. "Money is nice," Hurts told reporters on Monday. "Championships are better."
"Well, obviously, I think you look at all the great teams around here — I won't get too much into detail — but you look at all the great teams and great players, it takes a village. It takes a village," Hurts continued. "I know that after last year — I mean, even my first three years — but just playing around with different guys that I've been able to play around, we've got something special going on. We all want to do it for a long time, so that was a point to me, to take that approach with it."
His comments come as a welcome change from the majority of quarterback contract situations across the NFL, with the Baltimore Ravens and Lamar Jackson still at crossroads over the guaranteed pay clause. In many ways, it has become a trend since Cleveland Browns offered Deshaun Watson a contract worth $230 million completely in guaranteed pay despite his off-field troubles.
However, with such comments from Jalen Hurts, one wonders whether the general consensus would change in the upcoming contract negotiations with more players following the Eagles quarterback.
Do follow us on Google News | Facebook | Instagram | Twitter
In case you missed it!