Damar Hamlin suffered a horrible injury during the Bills-Bengals game on week 17 of the NFL. The Bills DB collided with the Bengals receiver Tee Higgins, resulting in him collapsing on the ground.
The medical personnel administered CPR as Hamlin had suffered a cardiac arrest. Currently, the 24-year-old is in critical condition at the University of Cincinnati Medical center. Bengals QB Joe Burrow was present on the field when the incident happened and the 26-year-old QB was shell-shocked after witnessing such an incident.
Burrow recently spoke about the whole ordeal in a press conference and shared how it affected him and everyone around him. The players had gathered around Hamlin when he was lying unconscious to show support and solidarity. The Bengals-Bills game was suspended indefinitely and Burrow has accepted the decision and will show his utmost support to the Bills players and organization.
"Every single player has thought about something like that happening and at the same time they believe it won't happen to them or anyone they know," Joe Burrow stated in his press conference. "I think it was a big wake up call for everybody that it's a possibility and it can happen as it's part of the game"
Related: "He's ok," Zac Taylor reveals his conversation with Tee Higgins after collision with Damar Hamlin
Joe Burrow supports the Bills amidst Damar Hamlin's injury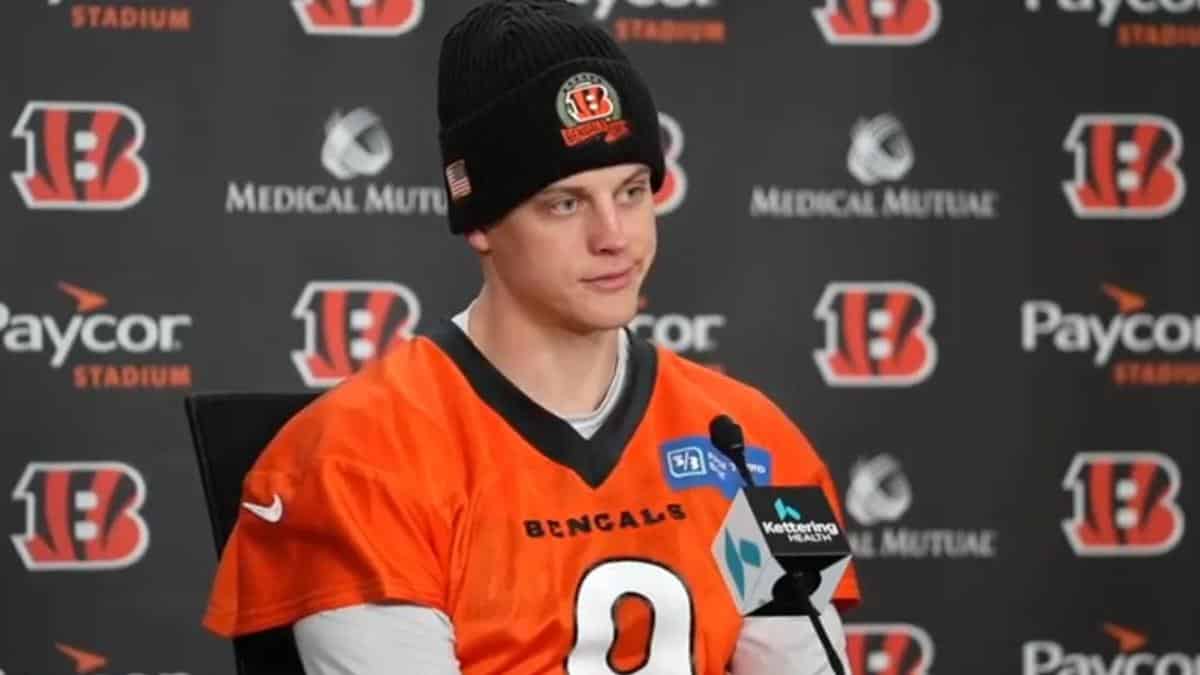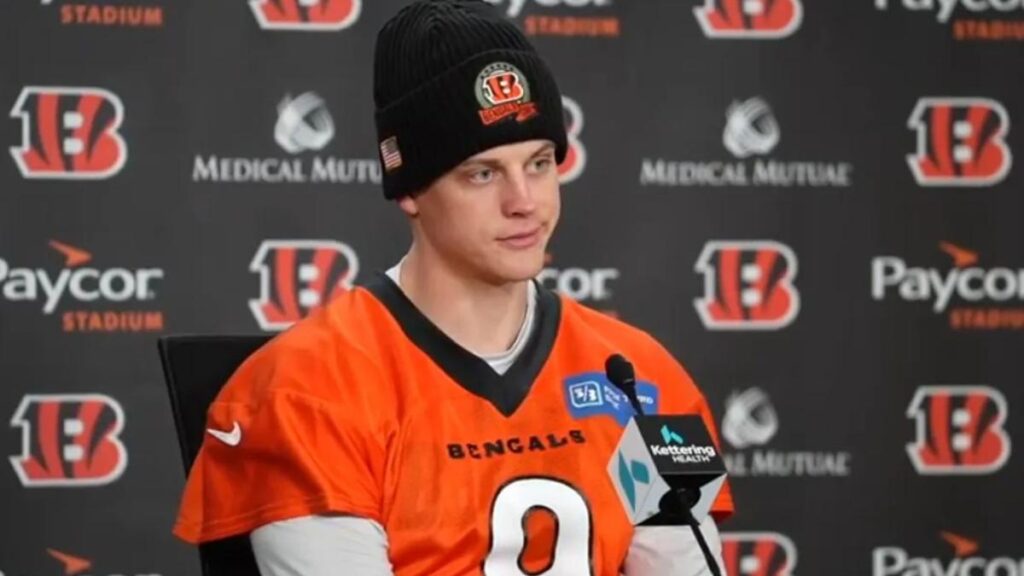 Damar Hamlin's injury shocked the whole NFL world as it came to a standstill for a couple of days. Although the Bills-Bengals game was suspended, there were rumors that it will be played at a later date. However, recent reports suggest that the game will be scrapped altogether and Burrow discussed the same in his press conference.
Burrow and the Bengals have shown complete support to the Bills players and organization as they are currently going through a hard time. When asked about the rescheduling of the previous game, Burrow stated that he will accept whatever the Bills want to do.
"I think that would be tough, just scheduling wise," Burrow said regarding playing the Bills at a later date. "Whatever Buffalo would want to do is what we would want to do. We're behind them 100%."
Every single player, including Joe Burrow, wants Damar Hamlin to have a full, speedy recovery so that he can play the sport he truly loves and be better at it than ever. The Bengals are slated to face the Ravens in their last game of the season as the majority of players have mixed feeling about playing the game due to what they just witnessed in their previous game.
Do follow us on: Facebook | Instagram | Twitter
In case you missed it:
Damar Hamlin's father calls for a STOP to criticisms of Tee Higgins for his son's unfortunate injury
"I shouldn't be coaching this game," Bengals coach Zac Taylor reveals Sean McDermott's words after Damar Hamlin collapse