The Cincinnati Bengals' 4th-year quarterback Joe Burrow hasn't been to a great start in the 2023 NFL season as he has suffered setbacks with a calf injury. Despite his injury concerns, the Bengals quarterback decided to play against the Los Angeles Rams and led his team to a hard-fought victory against them on Monday night in their week 3 matchup. After the game, the Pro Bowl quarterback opened up about his decision to play against the Rams despite the risk of worsening his injury.
"It was all stuff that you weigh when you're making that decision," Burrow told reporters at the post-game press conference. "There is the risk to go out there and potentially re-injure it, but there's also the risk to not go out there and be 0-3. So, I wanted to be out there for my guys, and I was confident that I would be able to do what I needed to get the win."
Burrow believed that securing the first victory of the season was worth the risk of furthering his calf injury. If the Bengals had fallen to 0-3, it would've been a huge moral downer for the entire team. So, Burrow decided to suit and play despite not being fully healthy.
In the game against the Rams, Burrow, who was limited by his injuries, completed 53.1% of his pass attempts and registered 259 passing yards. The Bengals' defense showed up big time and helped Burrow to lead the Cincinnati-based franchise to a victory. Joe Burrow is still "day-to-day" with his injury and is hoping to make a full recovery before their week 4 game.
Related:Jets HC Robert Saleh at 'risk of losing the locker room' just because of his loyalty to young QB Zach Wilson
Joe Burrow has been awful in the 2023 season so far
The young quarterback Joe Burrow was one of the leading candidates to win the 2023 NFL MVP during the off-season. However, Burrow has been to an awful start in the ongoing season as a result of an unfortunate injury.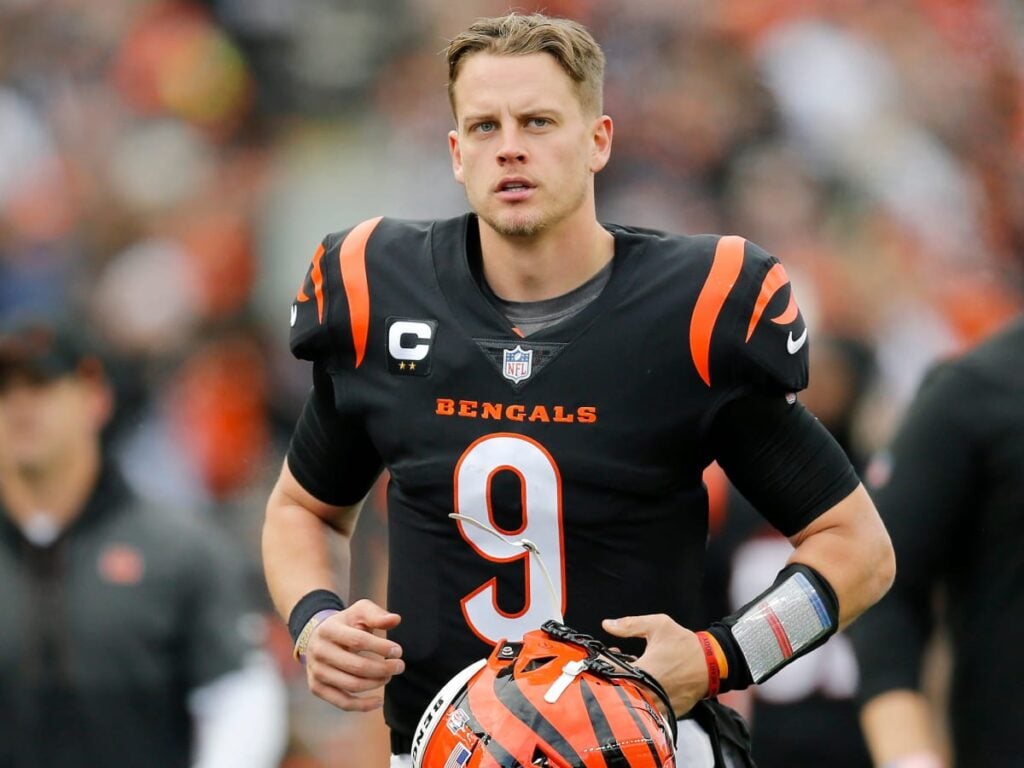 In the Bengals' first three games, Burrow has registered only 563 passing yards and 2 touchdowns. He has also thrown 2 interceptions already in 3 games and also has an abysmal completion percentage of 55.4.
Burrow suffered a calf injury back in July and is still recovering from it. He aggravated the calf injury in the Bengals' week 2 game against the Baltimore Ravens and is still starting games for his franchise despite not being 100% healthy.
Nonetheless, the Bengals would be hoping for Burrow's full recovery before their next matchup against the Tennessee Titans, who they are scheduled to face this Sunday in their week 4 game.
In case you missed it:
Do follow us on: Facebook | Instagram | Twitter
Follow FirstSportz on WhatsApp Channel