If anyone had told Green Bay Packers supporters who left early from Lambeau Field that they won against the New Orleans Saints after witnessing duds from their team in the first three quarters, they would have probably laughed it off. But the heroics of quarterback Jordan Love turned the tie in the fourth.
Anders Carson's 38-yard field goal kicked off the comeback by adding three points to the board in 11 minutes. The Boston franchise was still way off their target to at least force the game over time. It was a tough ask, but a quick thought from Love basically reinforced the belief that they could make something out of the game.
Five minutes later, the 24-year-old faked a handout to running back Patrick Taylor and leaped over Saints linebacker Damario Davies to score a rushing touchdown. Two minutes later, the game-winning drive came as Love found wide receiver Romeo Doubs for an 8-yard TD to tie the game. Carson hit another field goal to win the game for the Green Bay Packers (18-17).
After the game, Love spoke with Peter King and Mike Florio of NBC Sports. He revealed all the negative noises that have hounded him during his time in the NFL.
"It's out there for sure," he said. "I've been hearing a lot of that stuff since I got drafted. You can't let that stuff affect you. I just stay true to who I am and confident in my team. Who are they to tell me who I am as a player?"
Related: Who are Stefon Diggs' parents Stephanie Diggs and Aron Diggs?
Jordan Love has the backing of his teammates
From 2020 to 2022, Jordan Love had to endure patiently and watch veteran Aaron Rodgers play week in and week out. He did get occasional runouts when the Super Bowl winner was doubtful for a game.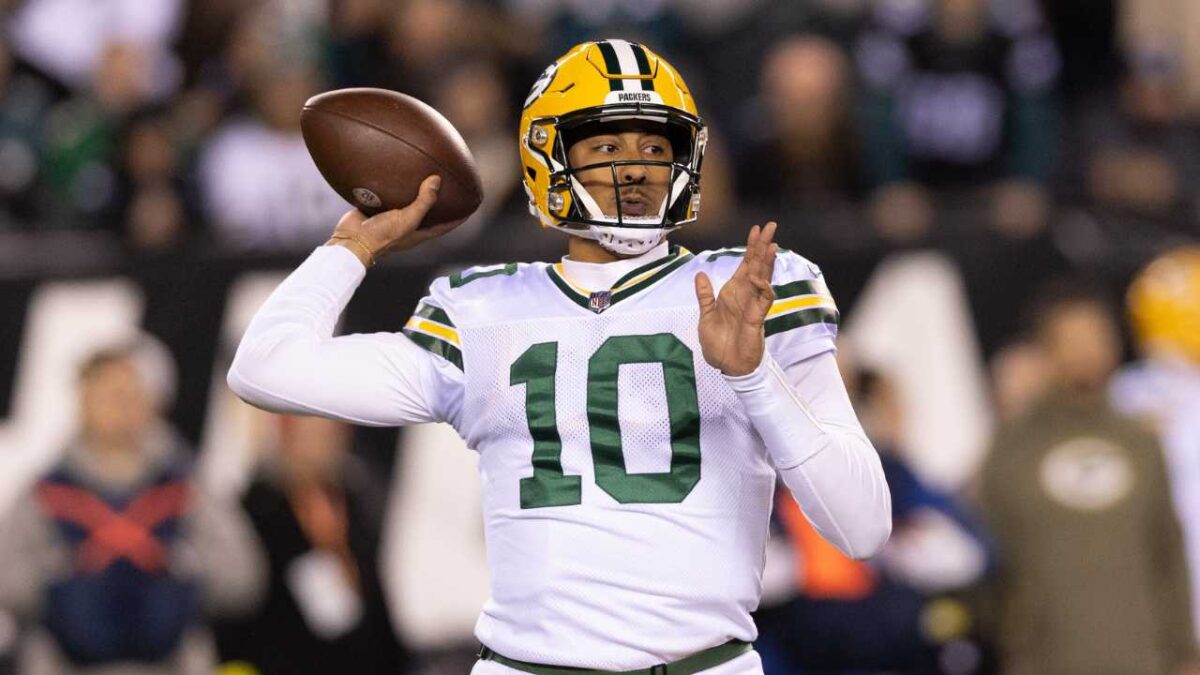 Whenever the former Utah State man did get the nod ahead of Rodgers, he would not live up to the standards. That's the reason why analysts such as Colin Cowherd are not fond of love. However, his fortune took a drastic turn when Rodgers decided to join the New York Jets earlier this year. Now he is QB 1 for the Green Bay Packers. Still, there were doubts about whether he would be able to pick up where the four-time NFL MVP left off.
So far, he has managed to silence the naysayers to some degree, winning two out of the three matches this season. On top of that, he has the backing of his teammates.
"That's just who J-Love is," Packers linebacker Rashan Gary said after the game. "I've been seeing him since Year 1. His confidence has been building and building. He's keeping everyone locked in and focused. He's a true leader."
Jordan Love completed 22 of his 44 passes (missed a lot of deep balls but looked good on defensive passing) for 259 yards and threw 1 touchdown and 1 interception. Next, the Packers and Love will face NFC North rivals, the Detroit Lions.
In case you missed it:

Do follow us on: Facebook | Instagram | Twitter
Follow FirstSportz on WhatsApp Channel