Star quarterback Justin Jefferson has broken Randy Moss' 19-year-old record for the Vikings' most single-season receiving yards. During the Vikings' game against the New York Giants on Christmas eve, Jefferson broke this record in the first quarter. The Vikings, who have already qualified for the playoffs, registered a narrow 27-24 victory over the Giants which now takes them 12-3 for the season.
In the first quarter, Jefferson, who is just 23, caught a 25-yard pass to break the record that Moss set in 2003 with 1,632 receiving yards in 16 games that year. Jefferson has achieved this feat in 15 games and with the regular season still not finished and the playoffs coming has a chance to break the NFL record for most receiving yards in a single season. The record was set by Calvin Johnson in 2012 who had 1964 yards in 16 games.
After the game, Jefferson now has 1756 receiving yards in the 2022 NFL season and is just around 200 yards away from breaking Johnson's record which he really could knowing the number of games he has in hand. The 23-year-old is currently one of the best wide receivers in the league and has been consistently been delivering for the Vikings over the last 3 seasons. He had 1400 yards in 2020 while had 1616 yards in 2021.
Also Read: WATCH: "Greatest throw of his f***ing career" – NFL Twitter in shock as Dak Prescott welcomes T. Y. Hilton to the Cowboys with a CLUTCH throw
NFL Twitter reacts to Justin Jefferson's outstanding performance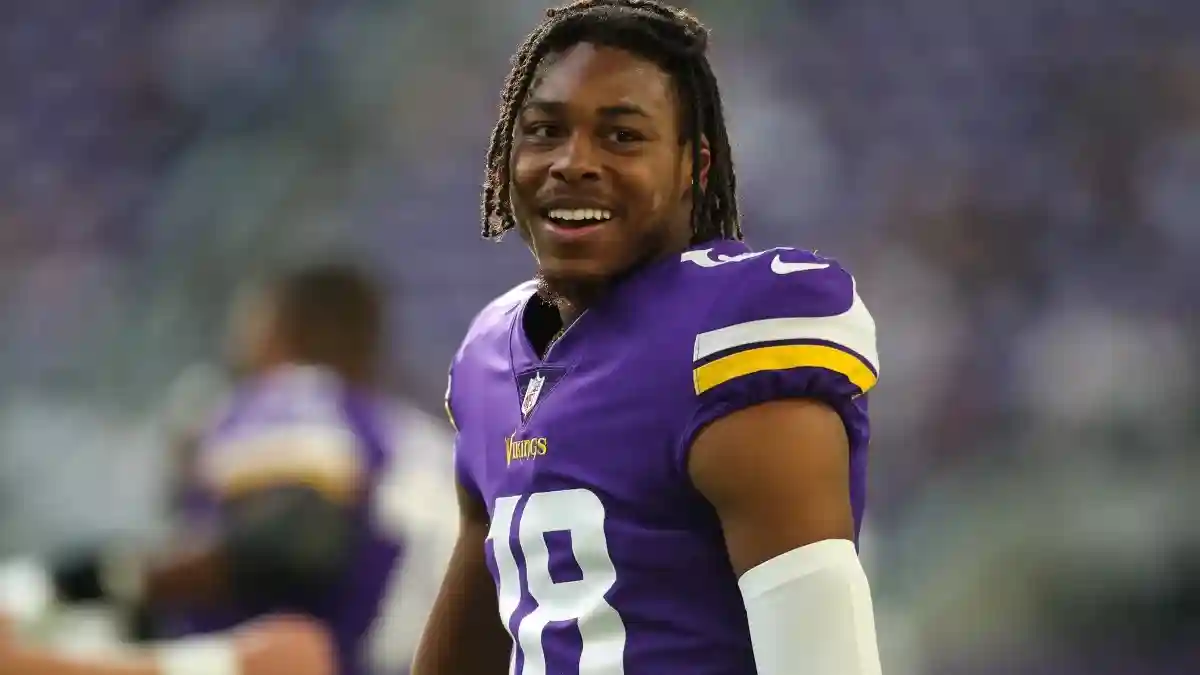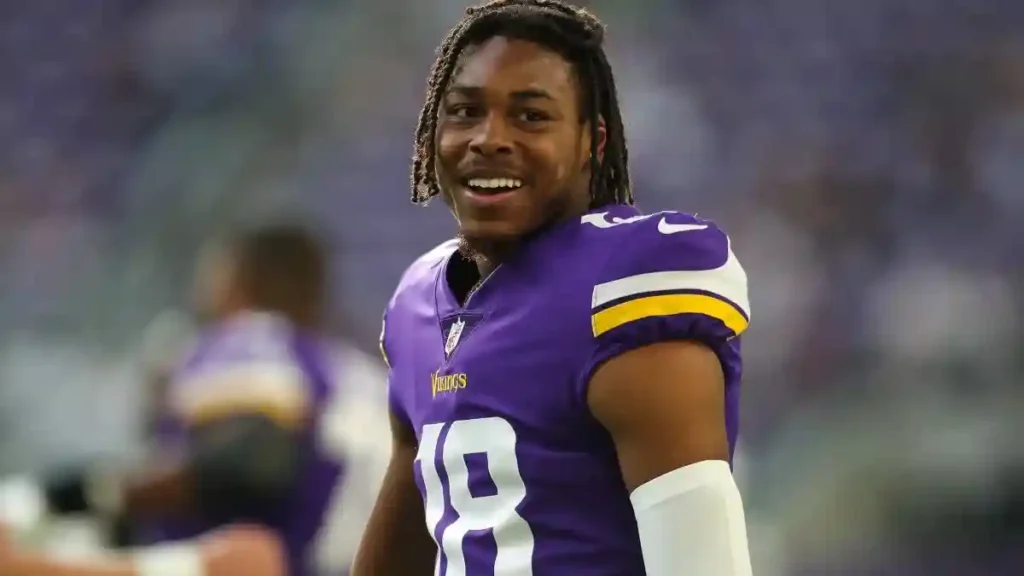 Jefferson is one of the most-loved players in the league right now and fans lauded him for his consistency after he broke Moss' record. Fans are even rallying behind him as an MVP candidate this season. During the game against the Giants, the home fans even started chants of "M-V-P". While many on social media want Jefferson to become the MVP this season, some argued that the award unfortunately will only go to a quarterback and hence Jefferson has no chance.
As for the Vikings, they are 12-3 for the season and are first in the NFC North division. They have qualified for the playoffs and are currently the second-best team in the conference. In the coming two weeks, they will face the Packers and the Bears and will look to enter the playoffs high on momentum.
Also Read: Cowboys owner Jerry Jones is ordered to submit to a paternity test after a 26-year-old woman claims to be his daughter
Also Read: "I am disappointed in myself," Willie McGinest shares a remorseful statement after partaking in a VICIOUS nightclub beat down