To no one's surprise, the Kansas City Chiefs led by veteran head coach Andy Reid defeated the Jacksonville Jaguars in their divisional matchup and moved on to the next round of the NFL postseason. Furthermore, the Chiefs became just the third franchise in NFL history to reach five consecutive AFC Championship games. They share this history with the Patriots and the Raiders.
Even with an injured Patrick Mahomes, the Chiefs did just enough to eliminate the Jaguars from the playoff contention thanks to their defense and rushing showing up big time in a crucial playoff game. Their 7th-round draft pick in the 2022 NFL Draft Isiah Pacheco carried the rock 12 times for 95 yards while averaging 7.9 yards per attempt.
Furthermore, the Chiefs star TE Travis Kelce played a huge part in this game as he became the most reliable target for the wobbly Mahomes while catching 14 passes for 98 yards and two touchdowns while averaging 7 yards per reception. With this, the All-Pro player made history for the most passes caught by a tight end in NFL postseason history.
From 2019 to now, the Chiefs have appeared in all AFC Championship games and won two of them so far. Moreover, all of their previous 4 games were home games and if the Bengals managed to beat the Bills in their divisional matchup, the Chiefs will get the home-field advantage in the AFC Championship game for the fifth year in a row.
Related: "D**k s**king Mahomes!" Cris Collinsworth BASHED on social media for bias after he lauds Patrick Mahomes 'unnecessarily' by sidelining Trevor Lawrence
Chiefs share history with the Patriots and Raiders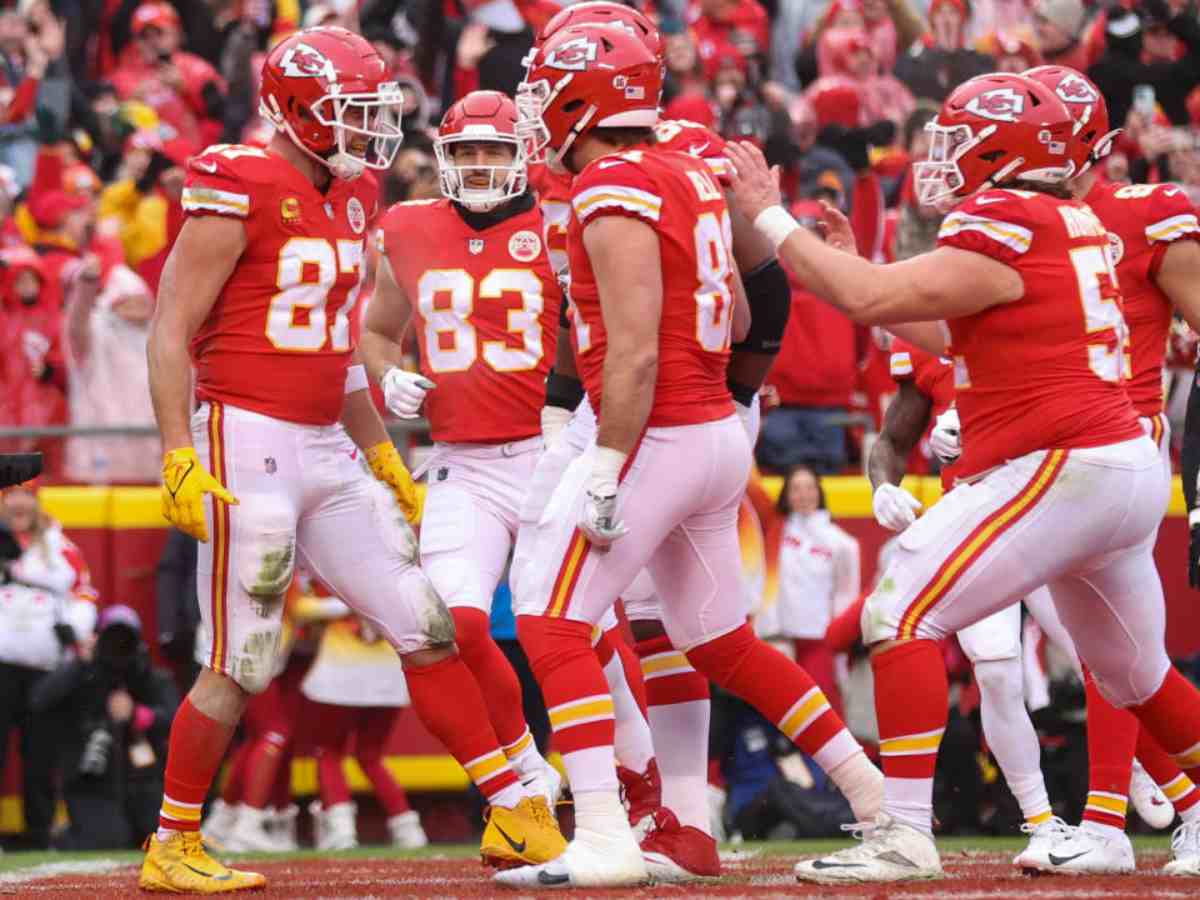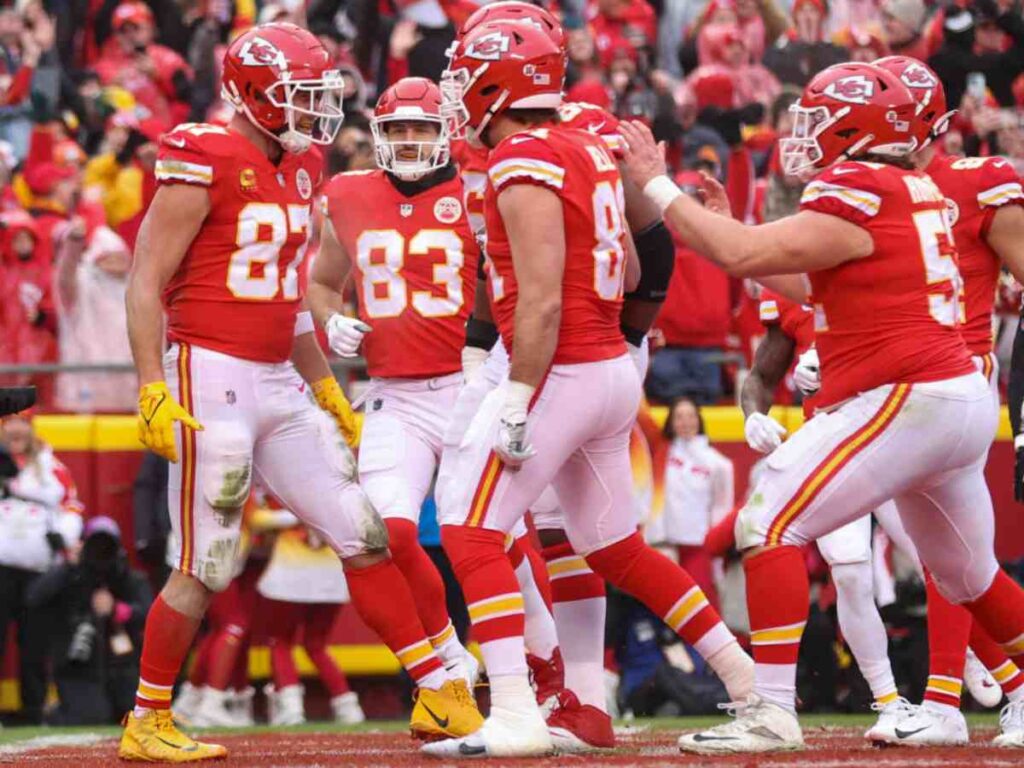 There are only two other franchises that have reached the AFC Championship game for five straight years. They are Bill Belichick's New England Patriots and John Madden's Oakland Raiders.
The Oakland Raiders, under the legendary head coach John Madden, achieved this feat by reaching the conference Championship game from 1973 to 1977. However, they only managed to win one game during that period. They won the 4th game out of those five and eventually went on to win the Super Bowl in 1977 by defeating the Minnesota Vikings.
The New England Patriots achieved this feat recently during their 20 years dynasty run under the combination of HC Bill Belichick and legendary QB Tom Brady. They went to eight straight conference championship games from 2012 to 2019. They won five out of those eight games and managed to win three Super Bowls during that run.
The Chiefs will now continue their hunt for the coveted Lombardi Trophy. But they wait for the result of the Bills-Bengals matchup on Sunday to know who they will be facing in the contest for the rights of hoisting the Lamar Hunt Trophy next Sunday.
Do follow us on: Facebook | Instagram | Twitter
Related : "Super childish, immature behavior" – NFL Twitter BLASTS Patrick Mahomes for playing 'hero ball' and risking an injury that could sideline him during their Super
Related : Watch: "Don't take me out," Patrick Mahomes FIRED UP on the sidelines after Andy Reid takes him out of the game due to ankle injury against the Jaguars